Intelsat 901 Revived. Gets 5-Year Extension
Mar 14, 2020
In June 2001, Intelsat 901 (IS-901) was launched into orbit and stationed at 342° East, midway between S. America and Africa, well positioned to offer services on both sides of the Atlantic. The satellite was designed to have a useful life of 13 years, which would take it to at least 2014. IS-901 was the first of nine new satellites launched by Intelsat. The satellite performed as expected, with little of noteworthiness until April 2015 when the Russian satellite Olymp-K moved within 10 km (6.2 miles) of IS-901 and nearby IS-7. This movement created safety concerns which were heightened when Intelsat operators were unable to contact Russian satellite operators responsible for the satellite. Whether the Russian satellite was performing signals intelligence or testing with an anti-satellite weapon remains unknown to the public.
Aside from this unusual event in the life of a GEO (Geostationary Earth Orbit) satellite, operations continued until it was removed from service in December 2019 and moved into a graveyard orbit. Customers were placed on nearby satellites and IS-901 was replaced with Eutelsat 5 West B (E-5WB). The MEV-1 (Mission Extension Vehicle-1), the subject of this article, was launched along with E-5WB.
Many people are surprised to learn that satellites have a certain useful life, and even more surprised to discover that the primary reason they need to be replaced is because they have used up all their fuel. "But, these are geostationary satellites, that stay in the same place over the equator," I hear you exclaim… Yes, but the satellites are still tugged on by the sun and the moon, and they will drift out of position if they are not controlled. Without corrections, the satellites would move north and south daily, which would make antenna alignment on the ground a problem and would require expensive auto-tracking antennas. The satellite has a propellant that is used to put the satellite into a small "figure 8" pattern, as this is the most efficient use of the fuel. To learn more about this, please see: Is Inclined Orbit Right for your Business.
When the fuel is mostly used up, ground controllers can enlarge the "figure 8" pattern to conserve fuel and the satellite can continue to operate; however, it will require tracking antennas on the ground. When the fuel supply is almost exhausted, the satellite will be pushed into a "graveyard" orbit where it won't interfere with other satellites. That is where we find ourselves in our story with IS-901.
The satellite is perfectly functional, it simply doesn't have the fuel to remain in position. Refueling a satellite in orbit is no easy task. This was originally a goal for the Space Shuttle, which through design-by-committee, ended up being incapable of getting to GEO orbit to attempt such tasks. The MEV-1 is a very clever solution for bringing life back to the satellite.
Northrop Grumman designed the MEV-1 in Dulles, Virginia. It utilizes a low-risk mechanical docking system that permits it to attach to existing features on a client's satellite. Once MEV-1 has docked with the satellite, it takes over attitude and orbit maintenance. On February 25 at 2:15 AM ET, MEV-1 successfully completed the historic docking. It will perform several on-orbit checkouts and then will relocate the satellite back into service in late March 2020.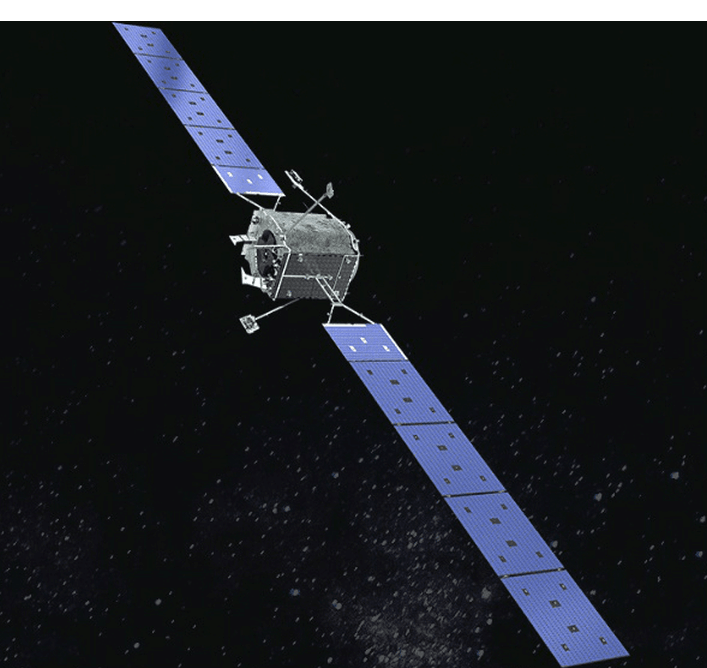 MEV-1 (Mission Extension Vehicle – 1) Source: Northrup Grumman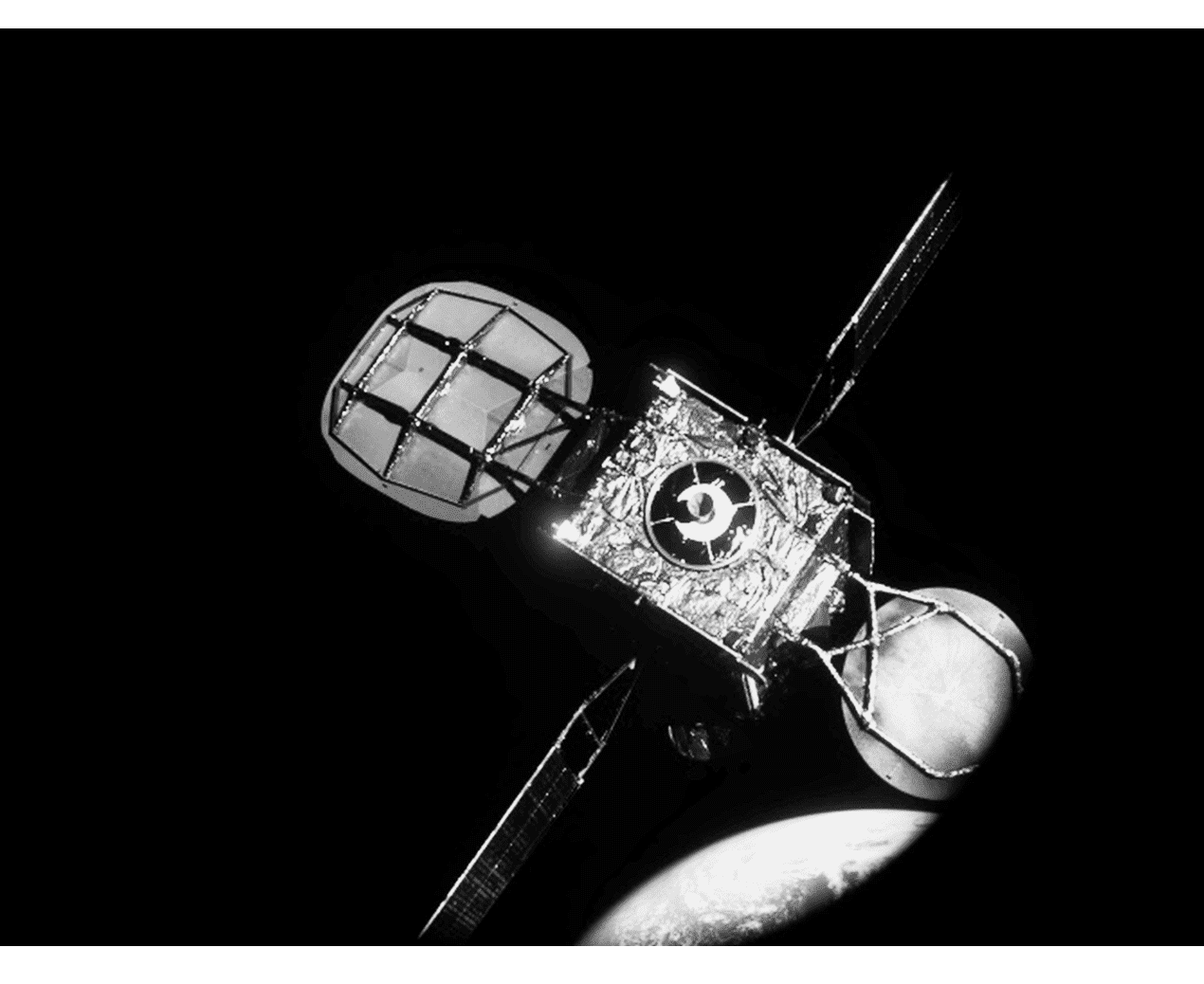 IS-901 from MEV-1 "near hold" position during approach from approximately 20 m. with Earth in the background. (courtesy Northrop Grumman)
Intelsat contracted with Northrup Grumman for MEV-1 to provide a 5-year extension for IS-901. After that, it will carry IS-901 to a final decommissioning orbit. It will then move on to extend missions for additional spacecraft, as it has enough fuel to service one or more satellites for another 10 years. The life-extension service is just a beginning. Northrup Grumman envisions a fleet of MEVs that extend the life of satellites as well as perform inspections and inclination adjustments. Satellites are generally launched into a low orbit and then using on-board fuel, they raise themselves to their operational orbit. An MEV could raise these satellites, allowing them to save their fuel for station keeping and increased lifetimes. Eventually the MEVs should use advanced robotic technology to perform tasks such as in-orbit repair and assembly. Although not specifically mentioned in press releases, the MEV could also help alleviate space junk in the GEO orbit, by moving dead satellites into graveyard orbits.