⠀
⠀
⠀
⠀
⠀
How It Works
Much like satellite TV, our satellite Internet comes directly to your remote location through a signal from satellites in space that are in geostationary orbit. The connection is established via VSAT terminal that transmits a signal to our ground station via geostationary satellite. Because of this, there is no worry over phone lines or landlines.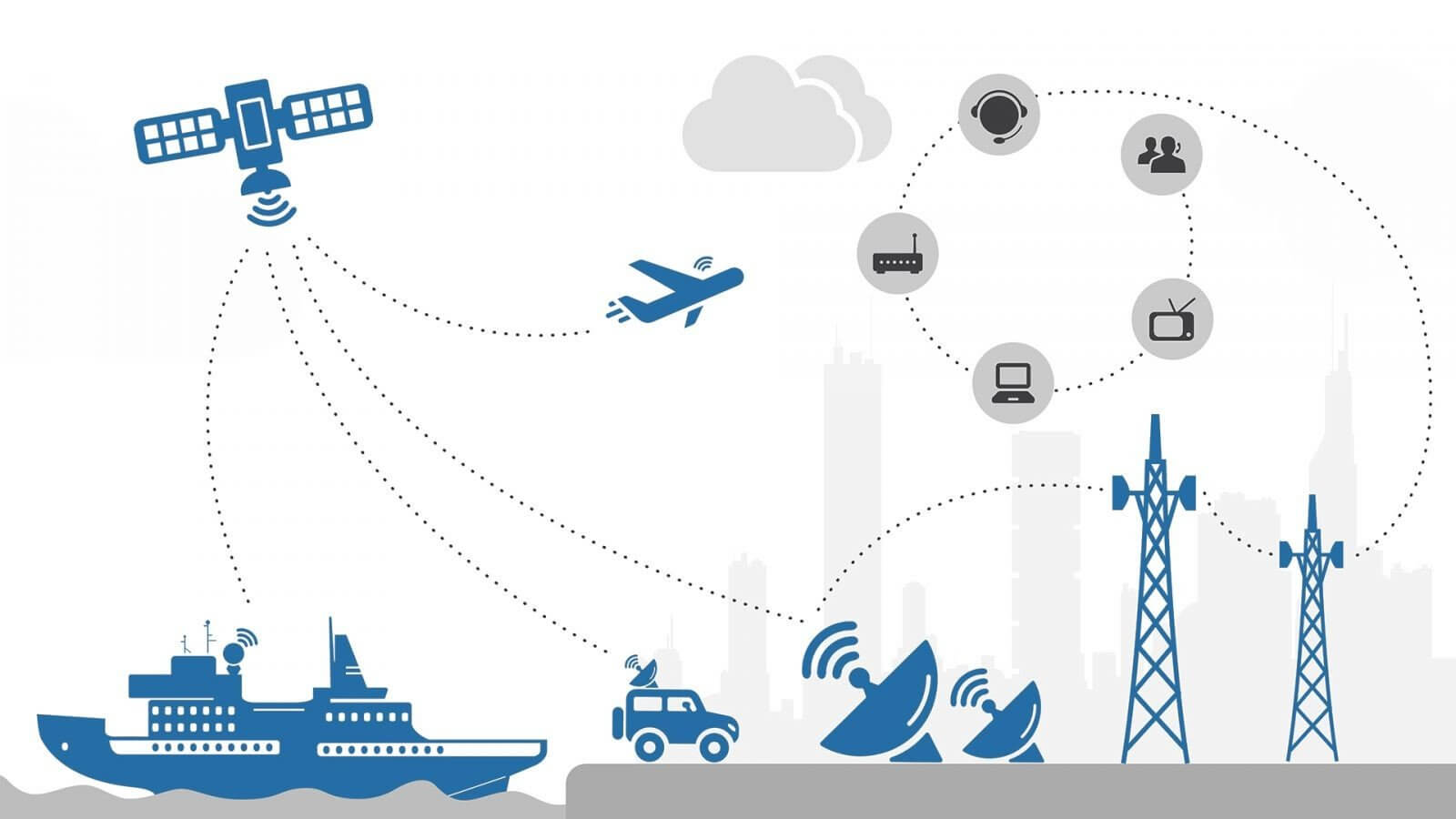 Service Range
BusinessCom's satellite Internet services deliver full Internet access to any place in the world. Whether you have a company or organization with operations worldwide, a military FOB, a remote hospital or a science mission far from services, our satellite Internet for business is a perfect solution to providing you with Internet connection and continual access to all aspects of your business or operation.
Our modern satellite Internet offers services to support data, voice, and video applications. They are ideal for distance learning, disaster recovery, government, Internet café businesses, embassies, hotels, maritime transportation, banking and even mission-critical military applications. This new satellite Internet access is designed is to keep you connected to your corporate network, field agents, and operators.
Typical Applications
Typical applications for BusinessCom® satellite Internet access services are:
Airports, hotel chains, hospitals (Telemedicine), Retail POS, schools and universities
Maritime satellite Internet access on cruise ships, private yachts, freighters, etc.
Government and Military locations (embassies, consulates, MWR for camps/FOB)
Financial institutions—banks, remote ATM locations, insurance offices, etc.
Enterprise networks
Internet Service Providers and VoIP carriers
DTH and Offices
Industrial monitoring and Public IP based data exchange networks
Advantages
Key advantages of BusinessCom Internet access via satellite are:
Reliable connection
Toll-quality voice and video calls
High throughput
Support of business applications via QoS
SLA (Service Level Agreement)
High-MTBF radio components
Connection via Tier 1 NSPs
Flexible topologies
24/7 NOC technical support
For Enterprise VPN users, BusinessCom recommends deploying SSL/TLS based VPN that is transparently TCP-accelerated by the satellite modem. We support full bandwidth IPSec and other Layer 2 VPN technologies through external TCP acceleration appliances that can be seamlessly integrated into our Internet by satellite services.