BusinessCom provides deep space and interplanetary communications (DSIC) service to missions operating in deep and near-space, enabling direct-to-Earth (DTE) connectivity for crewed and robotic missions for data transport, command and telemetry access.
DSIC Service Overview
The primary objective of the DSIC is to provide affordable, proficient, secure, and timely delivery of communication services for existing and future scientific, technology and human spaceflight customers, including those on the lunar surface or in the lunar orbit. BusinessCom DSIC delivers communication services ensuring astronaut safety, meeting performance objectives for both human and robotic missions.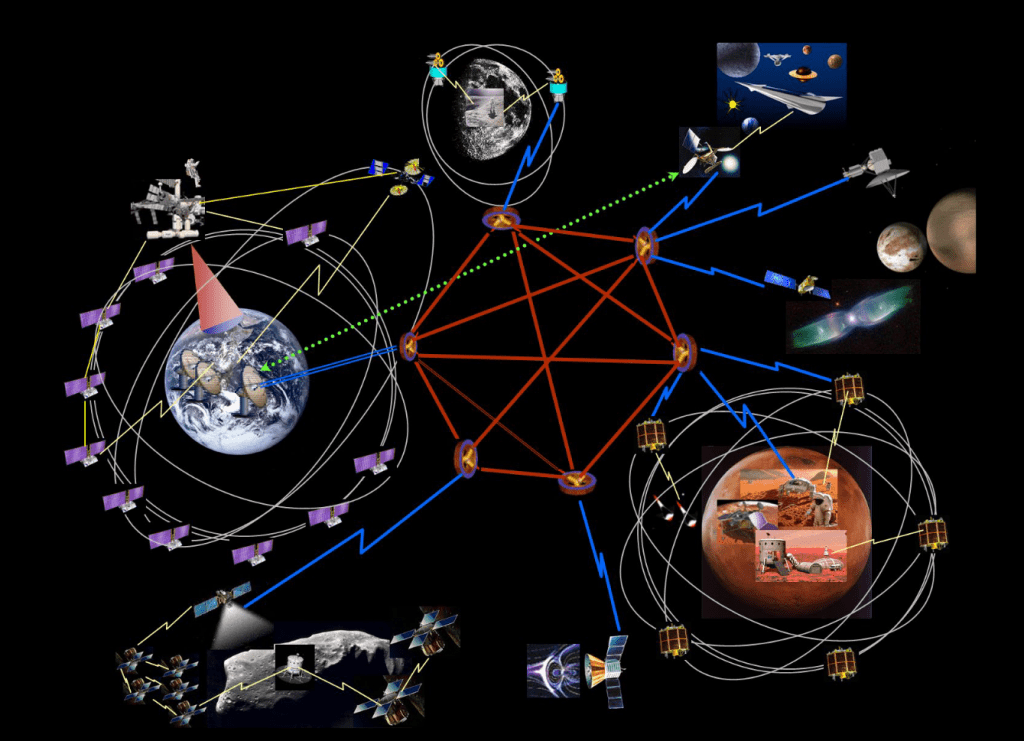 The DSIC service is operated 24 hours a day, seven days a week, 365 days per year from a number of Earth station locations in Europe and USA. Each uplink is custom tailored to a specific mission and designed for the required operating proficiency level. The service is available to a wide array of international customers to include:
Deep space missions
Lunar and Mars missions
Lagrange point missions (Earth-Sun and Earth-Moon)
Missions in geostationary (GEO) and non-geostationary Earth orbits, including Low and Medium Earth Orbits (LEO/MEO), and Highly Elliptical Orbit (HEO)
DSIC is available in a wide array of frequency bands, including L, S, X and Ka-band, with non-geostationary and planetary orbital tracking and mission phases including early orbit, operations and disposal. Available antenna sizes range from 2.4 m to 7.3 m.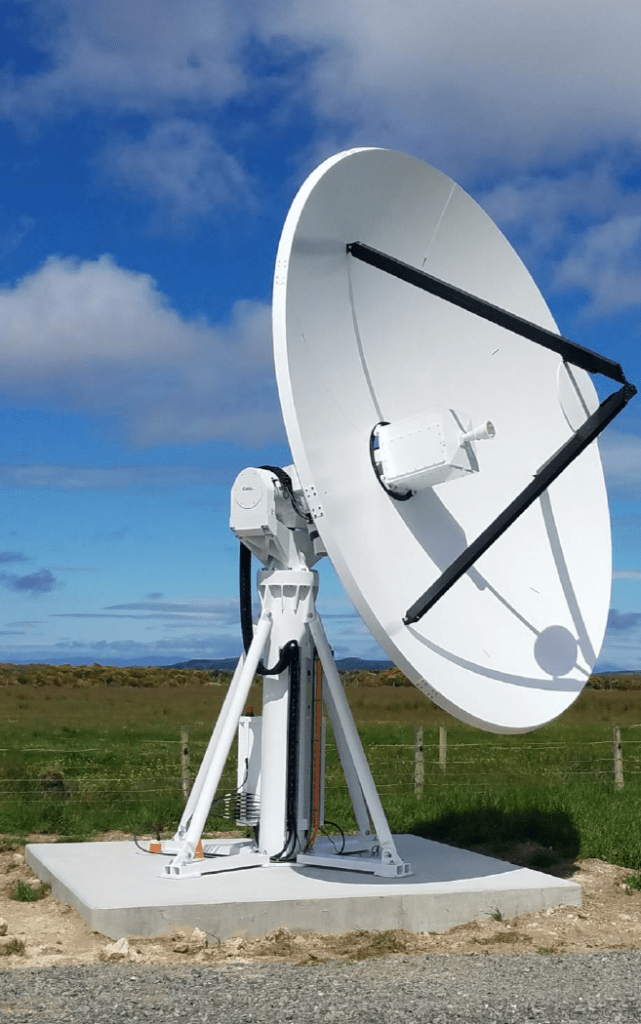 BusinessCom DSIC improves mission efficiency and redundancy by providing auxiliary, high-cadence or dedicated connectivity DTE link, enhancing the transmission of science and exploration data to and from space. As a solution for space missions, the DSIC service provides space links and data transport ensuring secure, robust, and reliable communications services that fully support user missions' needs and objectives. In addition, BusinessCom supports missions throughout their entire lifecycle, providing requirements analysis, spectrum management, communications analysis, service agreements, operations, and post-mission activities.
DTN and Space Regions
BusinessCom DSIC service is available for multiple regions:
Earth Proximity Region – altitudes from Earth's surface up to Geostationary Earth Orbit (GEO) at approximately 36,000 km.
GEO-to-Cislunar Region – altitudes from GEO to approximately 500,000 km, including the Moon and Earth-Moon Lagrange points.
Deep Space Region – altitudes exceeding 500,000 km.
In addition to the standard IPv4 and IPv6 connectivity for missions in Earth Proximity Region, BusinessCom DSIC can provide Delay/Disruption-Tolerant Networking (DTN) service over BPv4 and BPv6 bundle protocols for reliable data transport in high-latency and high-bit error rate (BER) intermittent environments extending beyond GEO.
Visible/NIR Optical Tracking
BusinessCom's DSIC service can optionally be complemented with real-time precise photometry and astrometry service from optical sensors in visible to near-IR bands. This allows orbit determination, conjunction warnings, daily spacecraft operations support and collision avoidance monitoring without requiring any interaction with the spacecraft or onboard payload integration. This tracking service, optionally along with raw image sensor data, can be delivered on BusinessCom's visible/NIR optical sensor capabilities or via third party sensors. Typical accuracy achieved is 0.1 magnitudes in V-band for photometry and 0.2 arcseconds for angle measurements in the Earth Proximity Region.