OneWeb Launched 16 Satellites, Including JoeySat
May 25, 2023
OneWeb has revealed the launch of its latest next-generation satellite, called JoeySat, to provide worldwide service delivery. The new satellite comes equipped with beam-hopping technology and other features to achieve this aim.
On May 20, 2023, a SpaceX Falcon 9 rocket launched 16 satellites, among which was JoeySat, from Space Launch Complex 4 East at Vandenberg Space Force Base in California. Shortly after the launch, all 16 satellites were confirmed to have an in-orbit signal. This marked the fourth time that OneWeb had collaborated with SpaceX on a launch mission.
SpaceX stated that this launch was the eleventh time that they used this specific booster, which had previously been involved in various missions like DART, Transporter-7, and Sentinel-6.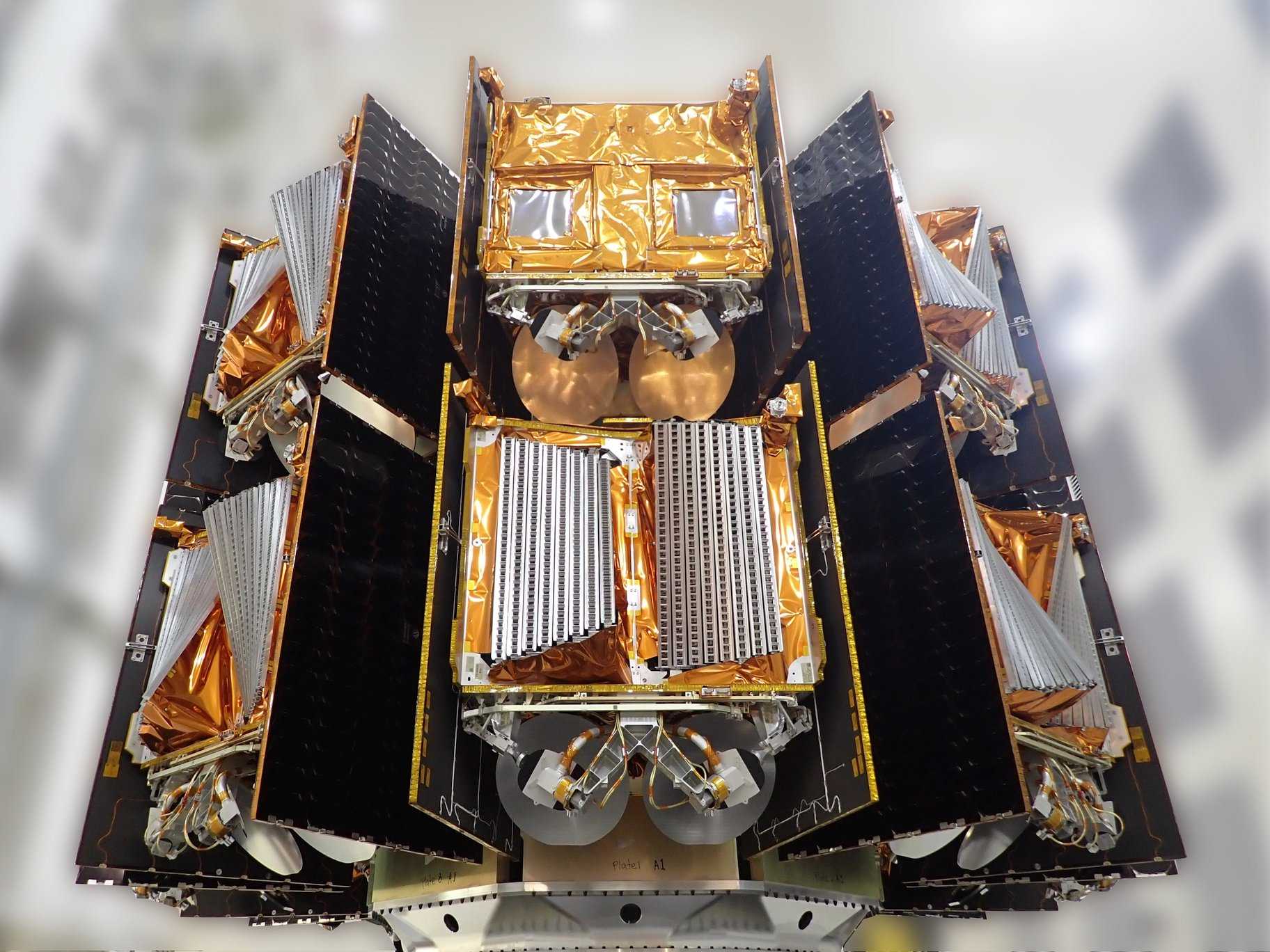 JoeySat
Credit: Twitter @oneweb

JoeySat is a cutting-edge satellite that utilizes beam-hopping technology. It was created with £52 million in funding from the UK Space Agency, which was awarded to UK satellite technology companies via the European Space Agency's Sunrise Programme.
Electronically controlled multi-beam arrays, digital regenerative processing, digital beamforming, and beam-hopping, to name a few, are a partial list of JoeySat capabilities. In addition, the JoeySat can measure and monitor radiation levels in an intermediate circular orbit, thanks to a unique radiation monitoring unit, which is a new step for the OneWeb constellation of satellites. This feature is a significant step forward for the OneWeb constellation of satellites, demonstrating the company's commitment to innovation and progress.
According to the ESA, JoeySat operates by swiftly alternating its attention among various locations, enabling it to cater to individuals residing or moving across a vast geographical region. Furthermore, JoeySat can adjust the strength of its signals instantly in response to spikes in customer demand, particularly during emergencies.
A sum of £32 million was granted by the UK Space Agency to develop a satellite in collaboration with the Sunrise Partnership, a joint effort between the European Space Agency and OneWeb, a telecommunications operator. SatixFy Communications Ltd, known for their cutting-edge satellite communication systems created using self-made chipsets, constructed and tested the innovative digital regenerative payload. This highly adaptable payload is entirely software-based and can be reconfigured while in orbit.
UK Space Agency CEO, Dr. Paul Bate, commented: "OneWeb's JoeySat will be a game-changer for satellite communications, offering the chance to improve people's lives through reliable connectivity, whether that means better broadband services in remote places, or the ability to respond more effectively to emergency situations".
By the end of this year, OneWeb aims to achieve comprehensive global service coverage, and the successful deployment of these 16 satellites will undoubtedly enhance the overall quality of services that the company provides to both business and government clients. With JoeySat leading the way, OneWeb is poised to revolutionize the world of global communications and connectivity.