HASTE Suborbital Rocket Completes Successful Flight Test
Jun 20, 2023
Rocket Lab, a leading small satellite launch provider, has achieved another milestone in its quest to provide flexible and affordable launch options for its customers. The company's modified Electron rocket called the Hypersonic Accelerator Suborbital Test Electron (HASTE), successfully completed its first suborbital launch on June 17th.
Rocket Lab's press release stated that the HASTE mission occurred at Launch Complex 2 located within Virginia's Mid-Atlantic Regional Spaceport and part of NASA's Wallops Flight Facility. The rocket may carry a payload of various scientific instruments and experiments or high-altitude imaging systems and atmospheric sampling equipment.
Rocket Lab has confirmed the success of its suborbital launch, which had an inclination of approximately 38 degrees. The payload successfully splashed down at coordinates 61 degrees West and 35 degrees North.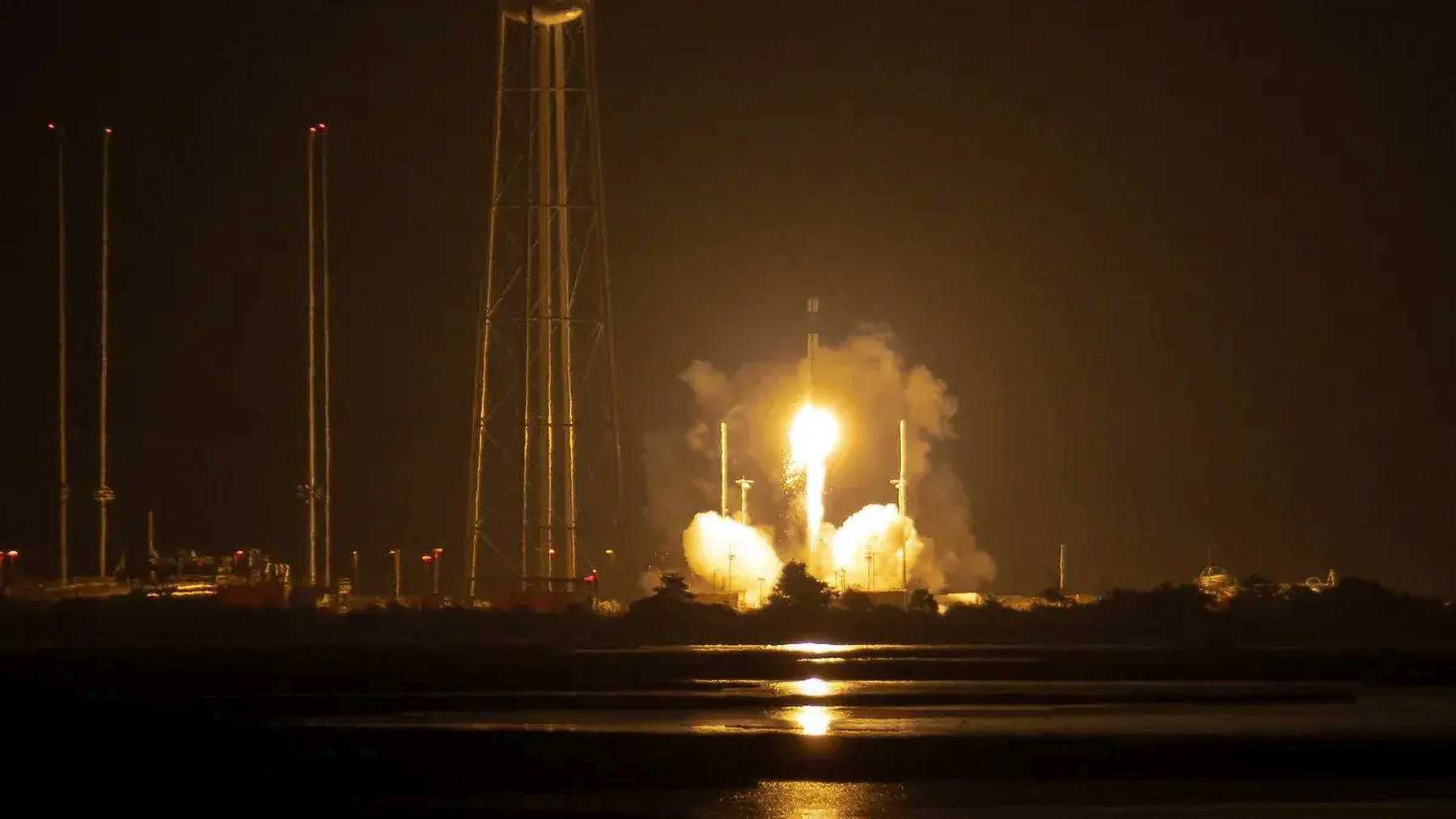 The HASTE, lifted off June 17 from Wallops Island, Virginia. Credit: NASA/Patrick Black
Rocket Lab CEO Peter Beck tweeted shortly after the launch, "100 percent mission success from tonight's launch".
Such a high level of secrecy is a significant departure from previous orbital Electron launches, both from Wallops and Rocket Lab's Launch Complex 1 in New Zealand, which were typically announced well ahead of time. Even missions for US national security customers, such as the National Reconnaissance Office, were previously disclosed in advance and broadcast to the public.
Rocket Lab's achievement with the HASTE rocket is a testament to the company's ongoing efforts to widen its capabilities and product offerings. In May, Rocket Lab revealed its intentions to create a bigger rocket called Neutron that can launch payloads of up to eight tons into orbit.
During an earnings call on May 9, Rocket Lab predicted a total of 15 Electron launches for 2023, with the number encompassing both orbital and HASTE missions; however, the company did not reveal the specific breakdown between the two. With this mission being completed, it marks the sixth Electron launch carried out by Rocket Lab this year.
Thanks to its expanding array of launch services and innovative technologies, Rocket Lab is quickly establishing itself as a significant player in the space industry. The company's accomplishment with the HASTE rocket is only the most recent instance of its capacity to provide pioneering advances in space launch technology.
The success of Rocket Lab's HASTE rocket underscores the company's dedication to innovation and its mission to offer flexible and cost-effective launch alternatives for its clients. With the constantly evolving space industry, Rocket Lab is well-equipped to take the lead in developing novel technologies and expanding access to space.
Rocket Lab is a private American aerospace manufacturer and smallsat launch service provider. The company was founded in 2006 by New Zealander Peter Beck, and it has headquarters in Long Beach, California, with additional offices and launch sites in New Zealand and Virginia. Rocket Lab specializes in developing and launching small rockets, such as its Electron rocket. The company aims to offer frequent and affordable access to space for small satellites and other payloads, with an emphasis on innovative technology and quick turnaround times for launches.