ChinaSat-6E Satellite Reaches Orbit Via Long March 3B
Nov 11, 2023
China successfully launched its ChinaSat 6E communications satellite into orbit on Thursday from the Xichang spaceport. The launch, carried out by a Long March 3B rocket, took place at 6:23 a.m. Time (1123 UTC) on November 9th. The China Aerospace Science and Technology Corp. (CASC) confirmed the success of the mission with the satellite now in its planned geosynchronous transfer orbit (GTO).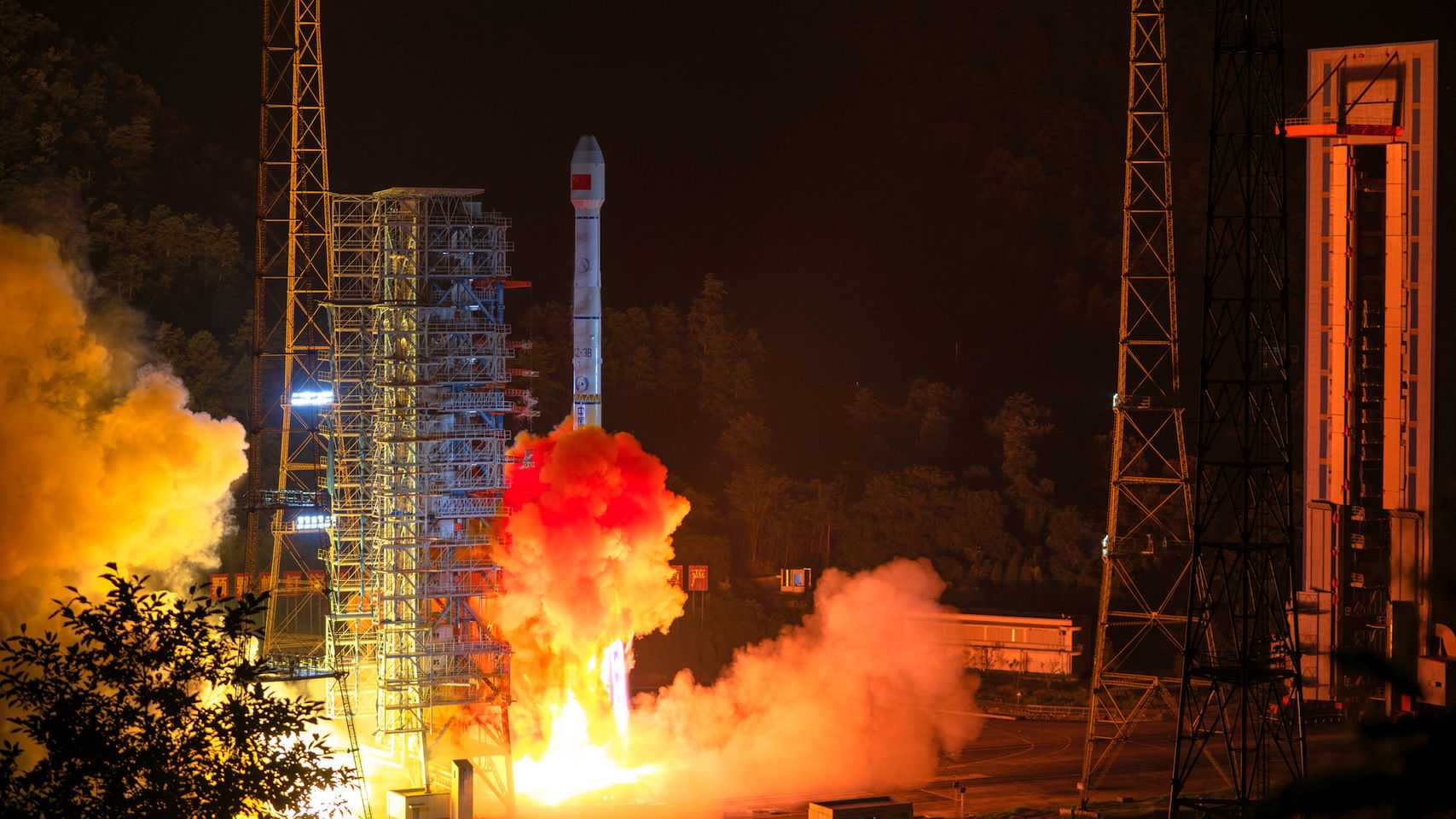 A Long March 3B lifts off. Credit: Nasaspaceflight.
ChinaSat 6E, also known as Zhongxing 6E, is set to replace the aging ChinaSat 6B satellite launched in July 2007 and is currently positioned at 115.5° East. This launch is part of an effort to replace obsolete geostationary satellites.
According to CASC, ChinaSat 6E will mainly serve China, Southeast Asia, Australia, and other regions for radio and television broadcasting. It also supports space infrastructure for China's Belt and Road initiative and its "digital China" strategy. The new satellite uses a DFH 4E bus developed by CASC's China Academy of Space Technology (CAST), enabling a 15-year lifespan. The 56-meter Long March 3B rocket commonly launches satellites into Geostationary Transfer Orbit using toxic hydrazine/nitrogen tetroxide propellants.
ChinaSat-6E is China's 52nd orbital launch this year. CASC aims for over 60 launches in 2023, having completed 38 so far. Commercial firms have contributed 14 launches to China's total.
Other possible 2023 launches include a Shijian recoverable satellite, the Einstein Probe, satellites for developing countries, commercial remote sensing satellites, and more reconnaissance satellites. Landspace could also debut its methane-fueled Zhuque-2 rocket while new company Orienspace may launch its first Gravity-1 solid rocket in December. Orienspace's Gravity-1 solid-fueled launch vehicle is designed to deliver small satellites into low Earth orbit. Orienspace aims to provide rapid, affordable launch services to commercial customers.
The Xichang Satellite Launch Center is a rocket launch site located in Sichuan Province in southwest China. Construction of the launch site began in 1968, with its first orbital launch occurring in 1984. Xichang has remained China's main site for geosynchronous orbit satellite launches ever since.
The launch center is situated in hilly terrain about 64 km northwest of the city of Xichang in Sichuan. It is operated by the China Aerospace Science and Technology Corporation (CASC). Xichang's location deep inland was chosen partly for secrecy and safety reasons.
Xichang has hosted launches of various versions of China's Long March rockets, including the Long March 2C, 3A, 3B, and 3C. These are mainly used to deliver communications satellites, navigation satellites, and other payloads into geostationary transfer orbit. The toxic hypergolic propellant used by Long March rockets has caused some environmental issues and risks to downrange populations.
Looking ahead, CASC aims to transition more geostationary launches to the new coastal Wenchang Satellite Launch Center, which allows safer launch trajectories over the ocean. Xichang will continue to play a role though as China's space activities expand. With its decades of launch experience, Xichang provides CASC with vital expertise, facilities, and infrastructure to support China's ambitious space programs.