Competition Between Global LEO and National GEO Begins!
Jun 22, 2023
Indonesia's successful launch of the high-capacity SATIRA broadband satellite on June 19 marks the end of a lengthy regulatory and funding process and allows Indonesia to realize one of the world's most amazing and ambitious universal satellite service initiatives.
SATIRA (also known as Nusantara 3), is a space vehicle weighing 4,600 kilograms that was built by Thales Alenia Space. It successfully entered the Earth's orbit with the assistance of a SpaceX Falcon 9 rocket launch from Cape Canaveral, Florida.
The deployment of SATIRA into a geostationary orbit approximately 36 minutes after liftoff was deemed a success by SpaceX. The mission was originally planned for June 17 but was postponed due to weather conditions.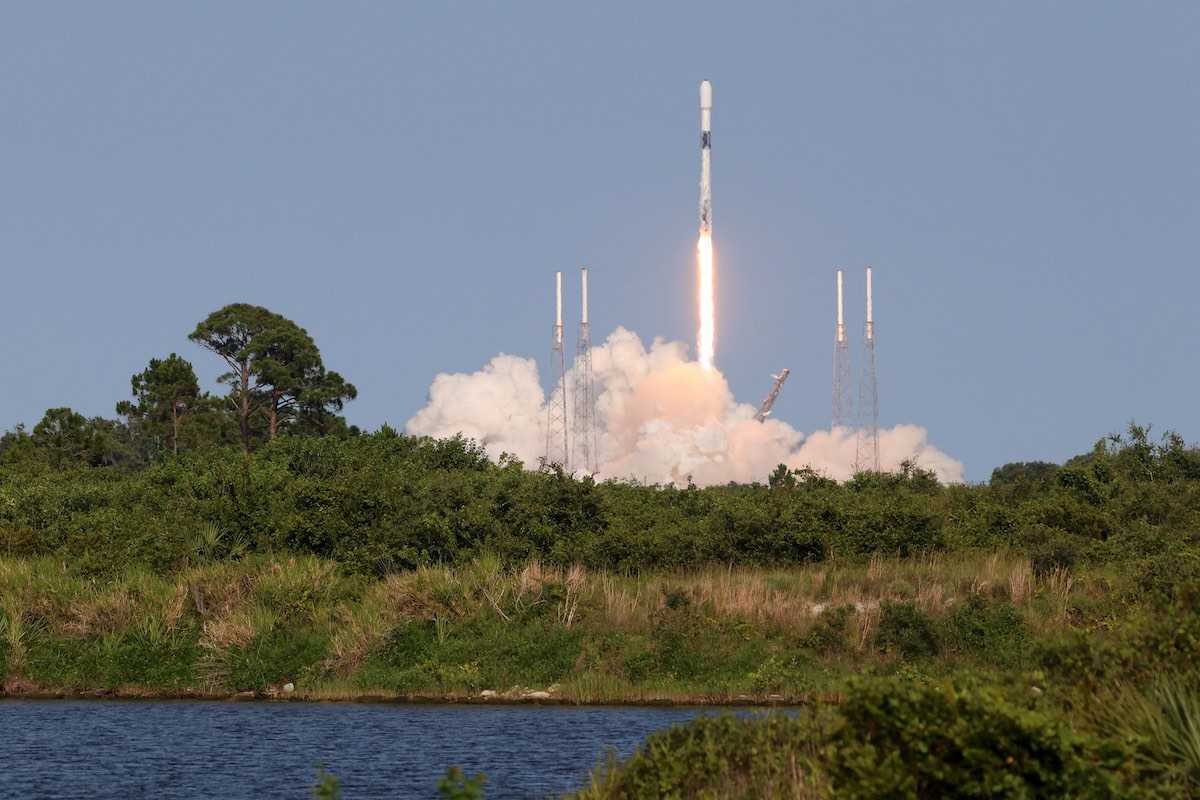 A Falcon 9 rocket lifts off with SATRIA satellite. Credit: Spaceflight Now
Located in Cannes, France, Thales Alenia Space completed the construction of SATRIA just last month. This satellite had to be transported on a ship from its location in Cannes, France to Cape Canaveral for final launch preparations. The design of this satellite is based on the latest spacecraft design called the Spacebus Neo, which was introduced by Thales in 2020. The Spacebus Neo platform represents their newest satellite bus platform and has been designed to handle a wide range of missions. With its advanced capabilities, the Spacebus Neo platform is a popular choice among satellite builders around the world.
The launch of SATIRA comes amidst a rapidly changing landscape in the satellite industry. One of the most notable trends is the emergence of LEO (low-Earth orbit) satellites, which could potentially pose a challenge to traditional GEO (geostationary orbit) satellites like SATIRA.
The recently launched SATIRA satellite will not be providing direct internet service to individual users. Rather, the Indonesian government-backed project aims to improve access to education and healthcare centers, as well as thousands of public WiFi access points across Indonesia, where citizens can connect to the internet using their computers and smartphones. This will lead to improved connectivity, and greater access to information, which in turn could have a positive impact on social and economic development in the region.
Danny Januar Ismawan, infrastructure director of Indonesia's Telecommunications and Information Accessibility Agency, highlighted that certain areas still lack adequate telecommunications coverage by stating, "There are areas that are still blank spots. This satellite technology is the telecommunication network of last resort. Why use a satellite? Because it's impossible with fiber optic or microwave terrestrial technology."
While some may view the lack of direct access for individual users as a limitation, the strategic focus on improving public facilities reflects a wider trend toward investing in infrastructure that benefits the broader community. By doing so, the benefits of digital technology can be extended to those who may not have had access otherwise.
As the market continues to evolve, it will be interesting to see how traditional GEO satellites like SATIRA compete with emerging LEO satellites and how private companies continue to shape the future of space exploration and communication.
The launch is also significant for the Indonesian space industry. The country has been working towards developing its satellite manufacturing capabilities and launching its satellites. The SATIRA satellite is the third communication satellite launched by Indonesia, following the Palapa-D and Telkom-4 satellites.