SES Making Progress in Clearing C-Band Spectrum
Jul 07, 2023
SES, the global leader in satellite operations, has officially completed the commissioning phase of its cutting-edge SES-18 satellite. This advanced C-band satellite has been specifically engineered to facilitate the smooth transition of the C-band spectrum within the United States. With effect from June 27th, 2023, SES-18 is now fully operational and delivering its services from its designated orbital slot at 103 degrees West.
"We are excited to see our final two new C-band satellites in their orbital positions, and for SES-18 to provide continuity of service for our customers in the United States," said Steve Collar, CEO at SES.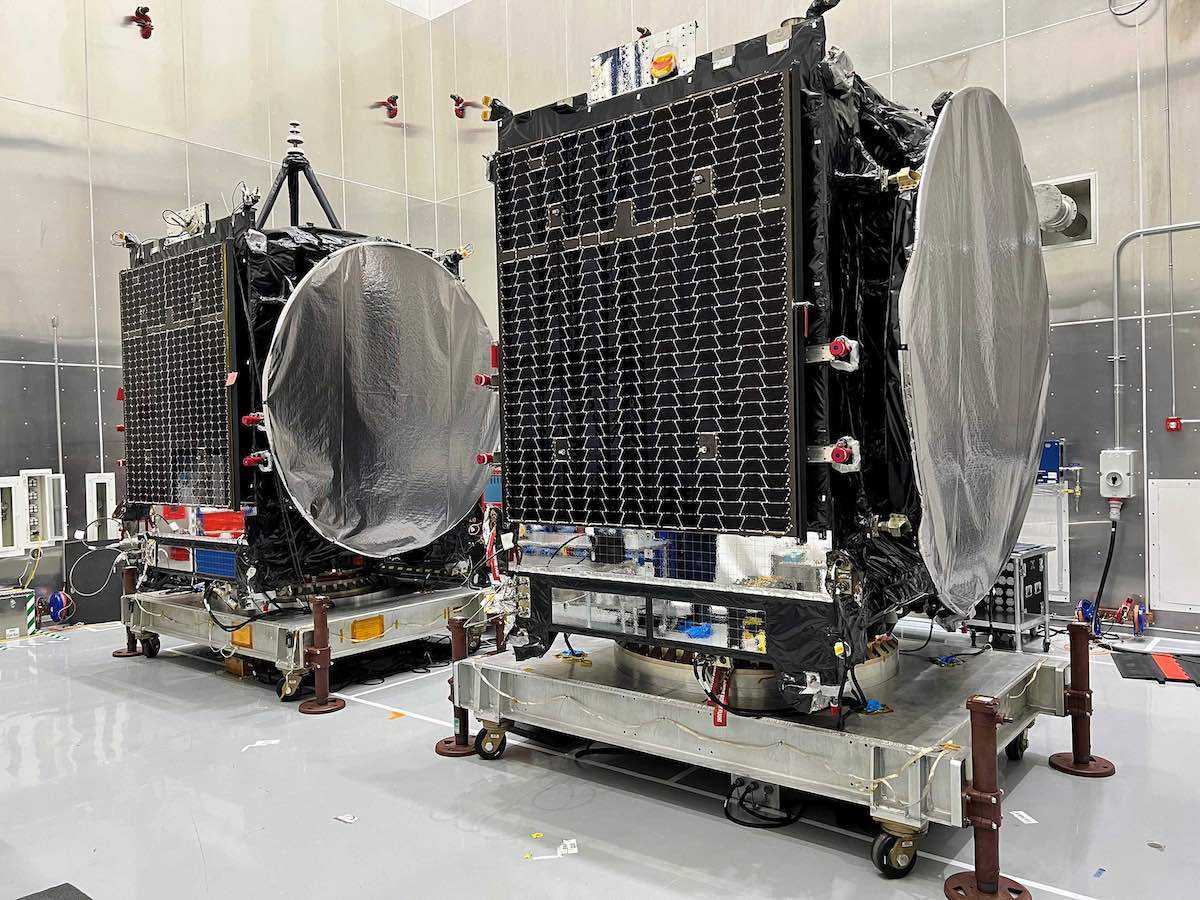 SES-18 & SES-19. Credit: SpaceX
SES-18, equipped with its impressive capabilities, is set to assume a pivotal role in facilitating the Federal Communications Commission's (FCC) sweeping initiative to free up segments of the C-band spectrum for the seamless deployment of 5G wireless technology. This satellite will ensure that essential video and audio content distribution services can continue uninterrupted, even as the transition takes place.
In March '23, SES-18 and SES-19 embarked on their space journey as co-passengers atop a SpaceX Falcon 9 rocket. Notably, both satellites were skillfully constructed by the renowned aerospace company Northrop Grumman. This successful deployment reinforces SES's commitment to expanding its satellite fleet, enhancing coverage capabilities, and fortifying its position as a leading provider of advanced communication solutions in the ever-evolving field of telecommunications.
This seamless incorporation of SES-18 serves as a remarkable milestone, emphasizing SES's steadfast commitment to delivering cutting-edge solutions and ensuring a smooth transition for its valued clientele. Through the provision of dependable connectivity and efficient spectrum management, SES remains an indispensable catalyst driving digital transformation and satisfying the escalating need for rapid, top-notch communications in North America.
The operational readiness of SES-18 reinforces SES's prominent position as a leading satellite operator, further expanding its capacity and service portfolio. SES-18's capabilities cater to diverse industries such as broadcasting, telecommunications, maritime, aviation, and various enterprise sectors, fueling their growth and success in an increasingly connected world.
Founded in 1985, SES, also known as Société Européenne des Satellites, is a renowned global satellite operator. Residing in Betzdorf, Luxembourg, SES has solidified its position as an industry leader in satellite communication.
With a global presence spanning multiple continents, SES serves a vast customer base of over 355 million households and reaches billions of people worldwide. Leveraging its extensive fleet of satellites, SES facilitates the seamless delivery of high-quality video content, data connectivity, and broadband services, even to remote and underserved locations. By doing so, SES plays a pivotal role in promoting digital inclusion and bridging the digital divide, ensuring that individuals and communities around the globe have access to essential communication resources and opportunities for socio-economic development.
Its commitment to sustainability is evident through initiatives to reduce environmental impact and promote responsible business practices. With a strong reputation for reliability, expertise, and a customer-centric approach, SES continues to shape the future of satellite communications and remains at the forefront of the industry's advancements.