Oct 08, 2019
BusinessCom Networks partners with both iDirect Technologies and Newtec, both of which are now the same company. iDirect was founded in 1994 with the goal of developing broadband satellite solutions specifically for business use. Prior to that, most broadband satellite solutions were designed for transaction processing, and were typically found at convenience stores and gas stations. The requirements for business IP networking are very different from the transaction processing business, so iDirect set out to develop satellite solutions specifically designed to support the rapidly growing internet.
iDirect

The author joined iDirect in 2000, when change was coming fast and furious. iDirect had been operating as both a technology company developing hubs and remote site modems such as the NetBuilder modem/router, and as a service provider, delivering services, as well as the hardware. The hardware business and service business are very different animals and the company decided to focus on being a technology provider and deliver their solution to service providers in much the same way that Cisco provides the hardware to network operators and end users. This proved to be a very successful strategy for the company.
Over the years, iDirect has continually improved and upgraded their technology, starting as one of the first to provide built-in TCP Acceleration to overcome the latency of satellite, QoS (quality of service) to prioritize and manage traffic, and GroupQoS to provide QoS between different pools of bandwidth for different clients and applications. The iDirect universal hub was the first to permit a service provider to point to five different satellites or beams and combine multiple topologies in a single hub. The iDirect VNO (Virtual Network Operator) business model, allowed companies or smaller operators to buy into a part of an existing hub to run private networks, without the cost of building out a complete teleport infrastructure. In an industry first, automatic beam switching was introduced for the maritime industry to allow a vessel to switch between multiple satellites and beams as it traversed the oceans. In 2005, Singapore Technologies Engineering, Ltd. (ST Engineering) acquired iDirect through their holding company Vision Technologies Electronics (VTEE). ST Engineering is an integrated engineering group of companies in electronics, aerospace, land systems and marine market sectors.

Along the way, iDirect achieved #1 enterprise market share with over 2,100 iDirect hubs deployed, representing 62.3% hub market share. iDirect's Government division became a wholly owned subsidiary of VT iDirect, servicing the US Dept of Defense market, developing a range of highly secure, mobile and portable solutions, many of which migrated to the commercial market. The company brought TDMA (shared) and SCPC (dedicated) networks together in the same hub and has developed solutions for standard star and mesh networks out of the same hub. The author has worked with the evolving iDirect operating systems, Infiniti, Evolution and now the latest, Velocity. See: Velocity and the iQ modem
Newtec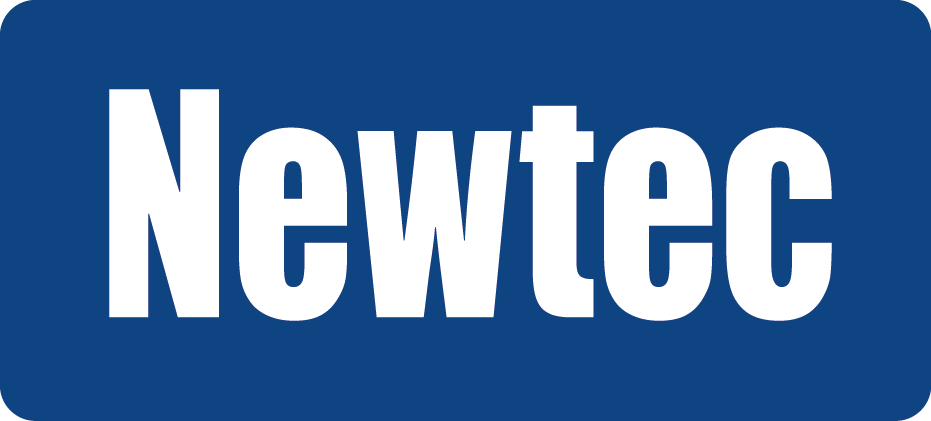 The first ten years of Newtec involved research and development on behalf of the European Space Agency (ESA), a relationship that remains vibrant. The ambitious R&D reinvestment policy led to a front-runner position for Newtec in a range of innovative satellite communications technologies, now considered to be standard in the industry. Among these are DVB, DVB-S2, DVB RCS, iSatTV and CPM.
In 2011 Newtec's Clean Channel Technology® improved satellite efficiency up to 15% compared to the DVB-S2 standard for IP trunking. The company's flagship MDM6000 modem/router was awarded the Most Innovative Product, Vision Award in 2012. In 2014 the DVB-S2X standard was approved in an initiative driven by Newtec. That same year Newtec introduced its Dialog multiservice platform with Mx-DMA® HRCTM, a return (upload) technology that combines the best features of shared MF-TDMA (Multi Frequency Time Division Multiple Access) and dedicated SCPC (Single Channel Per Carrier) solving the difficult choice of selecting one or the other. The technology enables SCPC-like maximum return efficiencies, while maintaining the flexibility of MF-TDMA. The technology can double the transponder throughput using the same bandwidth or reduce the amount of space segment required by up to 50%. In 2016, Newtec entered the mobility market for aviation and maritime, developing the "aero modem" in its aviation partnership with Panasonic. The company has continued to win technology awards including the MSUA (Mobile Satellite Users Association) award at Satellite 2019.
The Acquisition

On October 1, 2019, ST Engineering announced that pursuant to its announcement on March 27, 2019, it had completed the acquisition of Newtec, gaining a 100% ownership of the company. The plan is to integrate Newtec and iDirect, bringing together what they anticipate will be a "dynamic new powerhouse," with the goal of creating the world's most advanced satellite ground capabilities. The combined business group will execute a streamlined process to integrate the two companies including business operations, sales and marketing, and corresponding product portfolios, delivering a go-to-market strategy, and over time delivering a converged technology offering.
Newtec has been renamed as ST Engineering iDirect (Europe) NV and will adopt "ST Engineering" as its corporate brand. The integrated company aims to make decisions in the combined customer's best interests based on several priorities:
Commitment to converged technologies and unified roadmap. Initially ST Engineering will maintain both company's product brands, as they work towards a unified technology strategy.
Enhanced and integrated product portfolio. The plan is to combine best-in-breed technologies, such as iDirect's leading networking and mobility features and Newtec's ground-breaking advances in performance and efficiency.
Customer investment prioritized. The company promises to safeguard and prioritize existing investments in both company's products to ensure the most optimal paths so that the benefits of the combined company may be realized with minimal operational disruption.
Expanded access to accelerate growth. The new company will provide the path to succeed in the transforming market, providing a wider breadth of integrated capabilities and product solutions designed to meet customer needs across multiple market segments.
The combined company promises to continue delivering high quality service and solutions, offering the peace of mind that comes from working with one "large, trusted and integrated group." Frequent communications will be provided regarding decisions for the path forward.
BusinessCom was one of the earliest providers of iDirect-enabled services going back to the early 2000's, when the author began representing the company after leaving iDirect. We have as much experience with the iDirect platform as anyone. BusinessCom has turned to Newtec, particularly for large circuits in which the efficiency and bandwidth savings features made it possible to deliver very competitive pricing for large, robust, dedicated circuit solutions. BusinessCom looks with interest to future developments by the new combined company and continuing to deliver our clients the best solutions available, with outstanding customer support, and competitive prices.