Advanced Technology and Lower Costs are Grabbing Attention
Jul 29, 2021
Will Lightspeed be fast enough to catch up with SpaceX and its Starlink service? Are they even in the same race? Canadian satellite company, Telesat plans to start launching its LEO satellite constellation, named "Lightspeed" starting in 2023, while Starlink has over 1000 satellites already in orbit. Is it too late to catch up? Is there a place for Telesat?
Telesat certainly has the advantage of experience, launching their first satellite when SpaceX's Elon Musk was only one year old. Telesat is planning to launch a new LEO satellite constellation providing high-speed global broadband, however, unlike Starlink, running satellite networks is not new to the company. Telesat currently has 15 GEO satellites providing a range of services including TV, internet, service provider and government networks.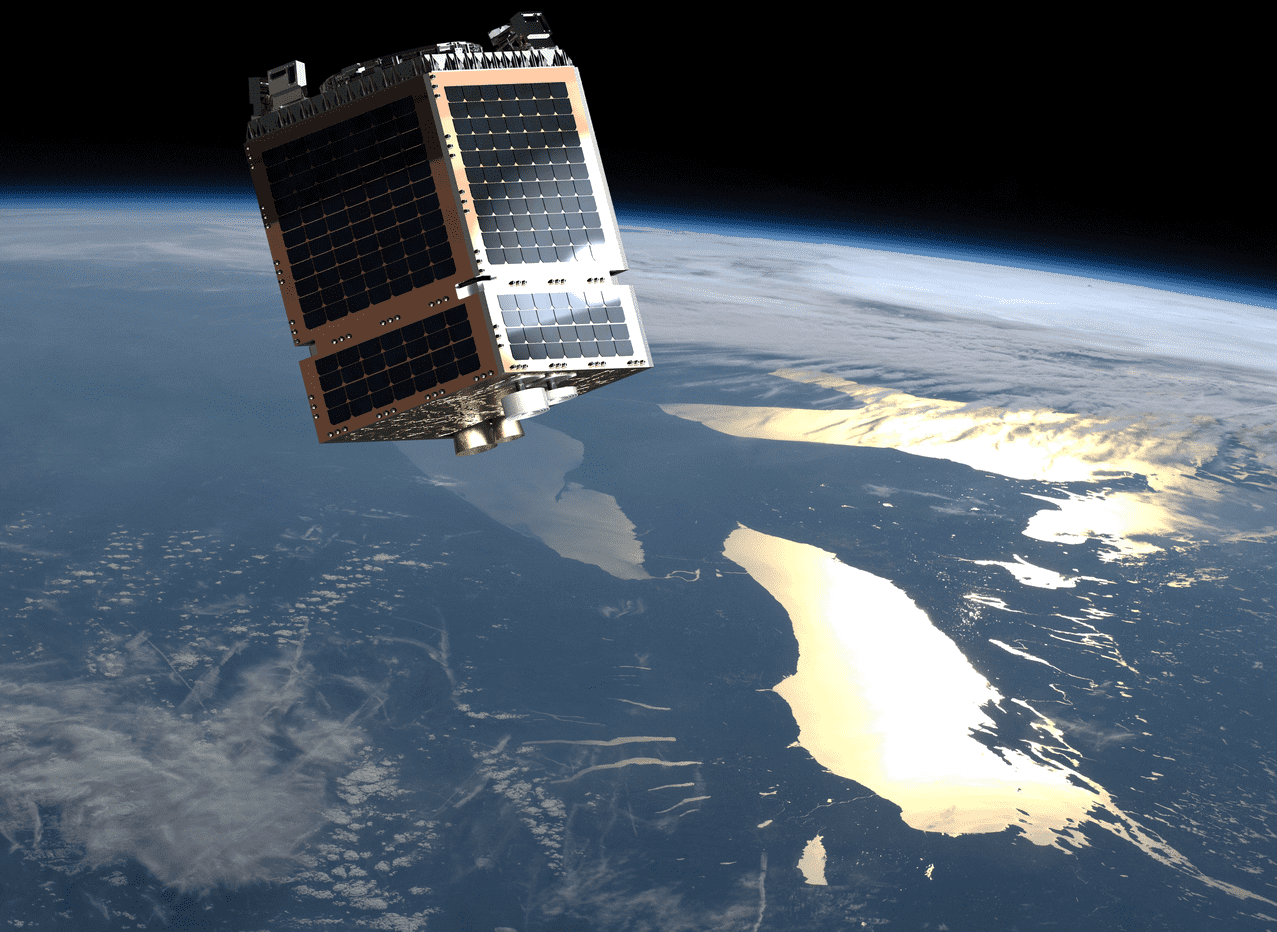 Rendition of Telesat Phase 1 LEO satellite in orbit. Photo: SSTL
Over time, the users of these services have become more sensitive to latency, or the delay that is inherent in GEO satellite services due to the long distances the satellite signal must travel. Telesat began pondering the problem as early as 2015 when the company CEO, Dan Goldberg roughed out his initial ideas for a LEO constellation. The Lightspeed constellation will orbit the Earth about 35 times closer than GEO satellites, drastically reducing the latency, and providing speeds like those supported by fiber optics.
Market
The original idea, the original marketing, the original media hype for LEO constellations all focused on the consumer market, but this market abounds with challenges. The simple fact is that the people who need service the most, can least afford it and the cost and logistics of delivering it, may not be as attractive as it initially appeared, thus Starlink is looking towards the business market. OneWeb who has begun launching satellites is focused on the mobility market, and newcomer Hanwha from S. Korea will also focus on mobility and controlling cargo-delivery drones. Amazon's Project Kuiper always intended to offer integration with AWS (Amazon Web Services), and to compete in the business-to-business market. Telesat, as well, has always focused on delivering a solution geared towards businesses. Starlink has a good hold on the consumer market, but perhaps the greater opportunity is in the business market, which means Telesat Lightspeed my not be that far behind.
Competitive Advantages
Telesat's Lightspeed will support over 22 Gbps of capacity per satellite. ISR or inter-satellite relay links will allow Lightspeed satellites to pass traffic satellite to satellite, and then to ground, optimizing the routes for speed and efficiency. Lightspeed will support CIR. Consumer networks, regardless of their high speeds, are "best effort" services, and seldom deliver CIR or committed information rate, which guarantees a certain throughput regardless of how busy the rest of the network might be. BusinessCom Networks is well-aware of the value and use of CIR for enterprise clients and their critical applications.
Designed to deliver services for a decade, the satellites will have twice the lifetime of competitive satellites. A full constellation consists of less than 300 satellites which means faster launch times and lower costs than larger constellations. Telesat also holds a competitive advantage in being the only player selling GEO capacity to satellite integrators all over the world. Experienced partners with global services, such as BusinessCom Networks, who deploy services on Telesat satellite beams ensure a faster, lower cost entry into the market. Instead of building everything out from scratch, and no experienced integrators to rely on, like Starlink, Telesat's integrators will pick up installation, customer service, and shoulder the costs of billing end users. This business model offers significant economic advantages for Telesat. Telesat also has spectrum priority rights in the Ka-band, providing a significant competitive advantage, one that might make Telesat an attractive acquisition target.
Lightspeed Service
Telesat's 298 satellite constellation of LEO satellites will be seamlessly integrated with on-ground data networks. Next-generation technology will deliver data processing in space. Today, most GEO satellites operate as a mirror in space, with little ability to switch traffic to different places. Lightspeed satellites will have full digital modulation and demodulation. Data routing will occur in space, resulting in higher capacity and greater flexibility.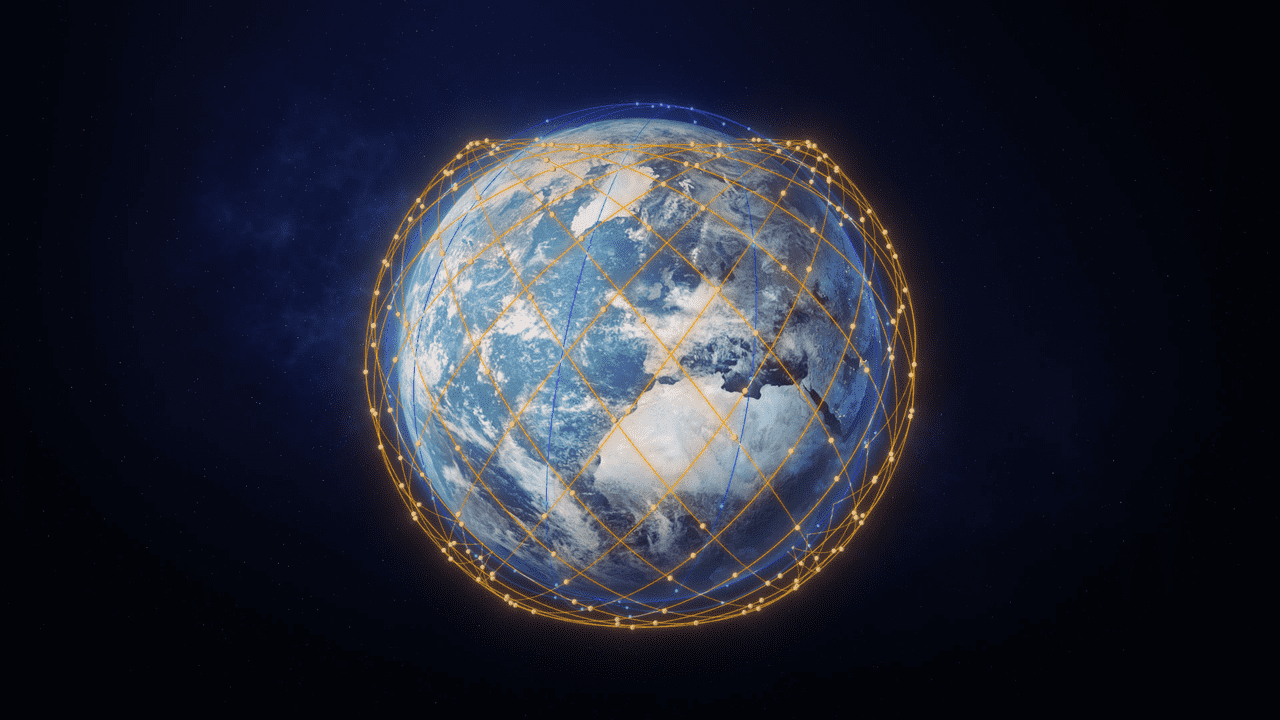 Rendering of Telesat Lightspeed constellation. Photo: Telesat/Thales Alenia Space
Sophisticated phased array antennas on each satellite, with beam hopping technology provide a solution for a common HTS (High Throughput Satellite) limitation. Typically, all HTS beams are the same, and are distributed across a region evenly. However, the data requirements are seldom evenly distributed, and some beams find themselves with a lot of idle time, while others are saturated, and thus losing revenue. Beam hopping technology allows the satellite to momentarily allocate capacity across multiple beams according to demand. Telesat's modem partner, SatixFy is an early pioneer in this technology. The satellites will scan the Earth with about 135,000 beams, providing full coverage and dynamically allocating capacity exactly where users need it, such as large communities or airport hubs.
Using optical inter-satellite-relay links, data can travel at the speed of light between satellites, creating a fully interconnected global mesh network, allowing customers to access the network from every point on Earth, including the polar regions. Because of the routed global mesh network design, Lightspeed will be a highly resilient network constructed of multiple interconnected satellites and ground nodes with no single points of failure.
Lightspeed will use hybrid orbits, meaning they fly in a combination of polar and inclined orbits. This results in full global coverage, including the polar areas. More capacity will be provided in places where most of the population is. Capacity can be quickly deployed given the compliance with the MEF (Metro Ethernet Forum) standards for plug and play integration.
The service plans to offer up to 7.5 Gbps to a single terminal and up to 20 Gbps to a single hot spot site. The constellation will deliver 15 terabits of capacity across the network. It will support enterprise class services such as video streaming with no throttling, high-definition video conferencing and large file transfers. Because the orbits are so much lower than the GEO satellites that Telesat currently operates, latency will be much lower. This will make the service about 20 times more responsive than GEO satellites, operating like terrestrial fiber optic circuits.
Where does Telesat stand today?
Satellites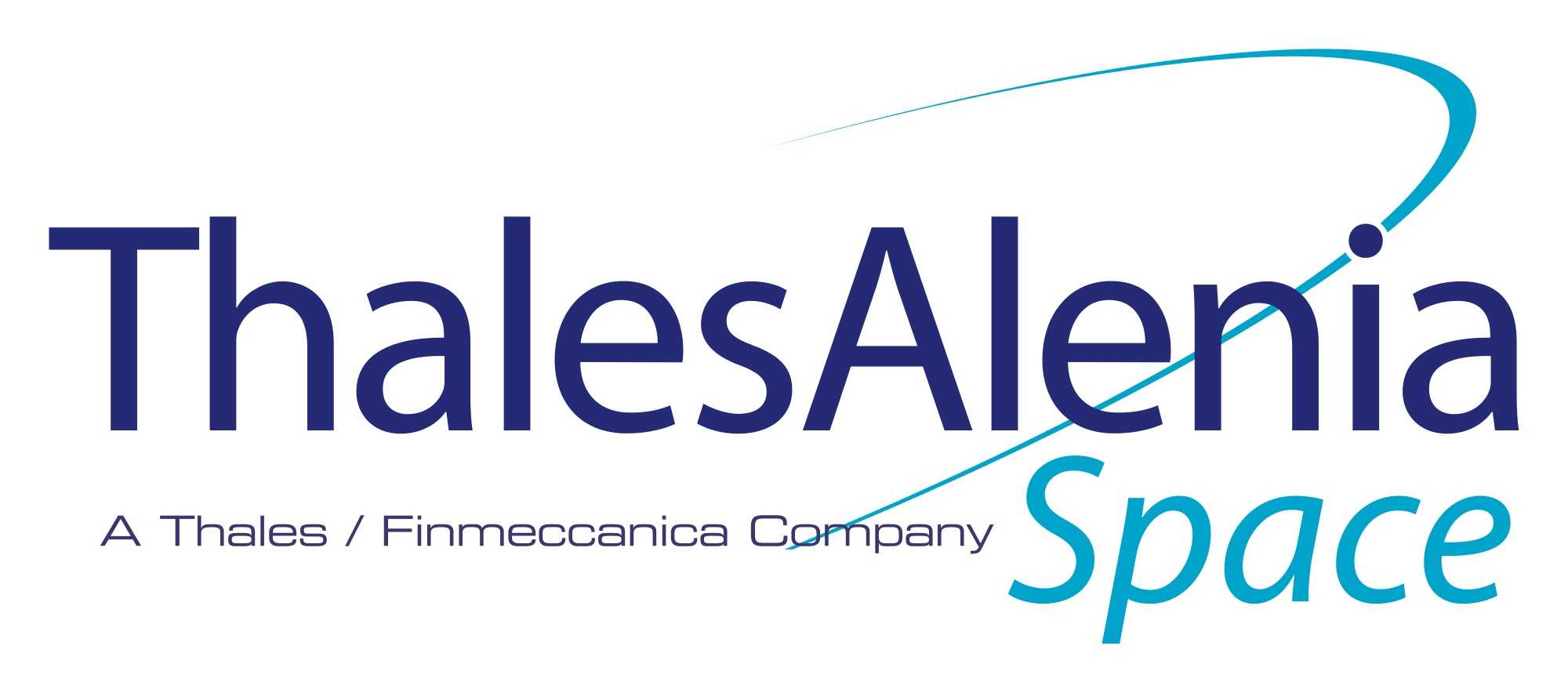 Thales Alenia Space has been selected as prime contractor to manufacture the Lightspeed 700 to 750 kg class satellites. This is a $3 billion agreement, and Telesat is investing $5 billion in the project. The original constellation will have 298 Ka band satellites providing broadband internet service. The current plan is to start launching in 2023, go into customer beta testing and go commercial before the end of 2023. By the end of 2024, Lightspeed should offer full global service. The satellites are designed to have a 10-year operational life with 12 years in orbit. The satellite will support orbit raising, orbit storage and end of life de-orbit.
Thales expects to produce one satellite per day and will take responsibility not only for space and mission segment s, but also network performance and related specifications for the entire system. Thales was selected due to their experience in delivering NGSO constellations, with good track records for Iridium and O3b.
Modems

Telesat has partnered with SatixFy who will provide access to their second-generation Sx3099 modem chip. The parties will demonstrate advanced modem designs for Landing Stations and User Terminals for Lightspeed.
SatixFy's Sx3099 modem chip can process multiple gigabits per second in both transmit and receive directions, supporting high-capacity links and beam hopping. Competitive advantages include less power consumption, smaller cell size and price. The companies will work together to develop and test prototype modem units and conduct interoperability tests with the processor onboard the satellite.
Antennas
In the "what's still missing" department, Telesat is working with vendors in various markets to develop user antennas. The company is confident that they will be ready when the constellation starts delivering services. The plan is to support both ESAs (electronically steered antennas) and mechanically steered antennas depending on the market – land, mobile, aeronautical, maritime, etc. The antennas will look much like existing parabolic antennas but will provide vastly higher throughput.
The Future

Alan Gottlieb in his June 2021 Satellite Mobility World editorial pointed out some interesting synchronicities between Telesat Lightspeed and Amazon's Project Kuiper. With plenty of funding available, Kuiper could rapidly move to the forefront by acquiring or merging with Telesat, suggests Gottlieb. They need to get to market quickly, and they have a compelling offering, with AWS integration directed to satisfying business customers. Telesat, having designed the service and network from the ground up to support business, could provide Kuiper with a fast, and low-cost market entry, not shared by competitors such as OneWeb, Starlink or Hanwha. Gottlieb suggests the next big news in the satellite industry could be an Amazon acquisition of Telesat. That's a very interesting rumination. We will continue to follow the industry and see what happens.