BusinessCom's ID GLOBAL Satellite Service is designed to augment our several regional services with a unified global offering that delivers the same successful and well-proven benefits and advantages to our clients, regardless of location.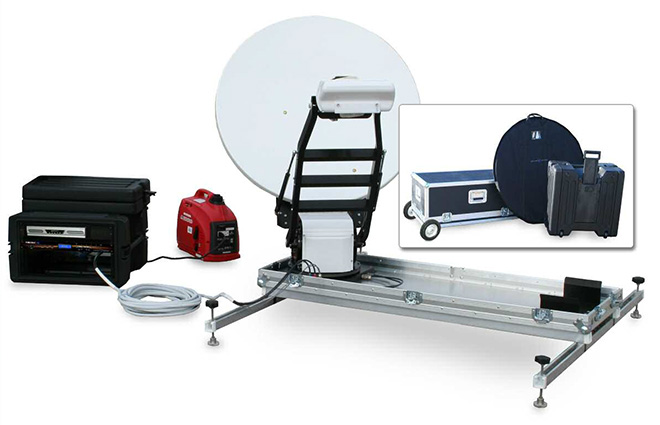 Global Network
The ID GLOBAL system offers an array of bandwidth options and consistent pricing that spans most of the globe, and supports easy mobility between different locations with the same hardware. It is often difficult when going from one regional service to another. One of the service's advantages is also a simplified rollout. Any company deploying a number of VSATs across a wide geography no longer has to waste time matching hardware to services, to satellites, but is now able roll out a single package that will work in all locations. For most applications, you can select service levels and hardware that can be deployed uniformly almost anywhere in the world, and regardless of location, obtain the same high level of enterprise class services offered by BusinessCom's regional iDirect Broadband service plans.
Broadband Internet Connectivity
BusinessCom® ID GLOBAL service provides all the hardware and software needed to provide bi-directional broadband connectivity easily and efficiently using industry-standard Ethernet connections and TCP/IP protocols—all while delivering the highest data throughput speeds in the market today. Our system is highly scalable for both inbound and outbound data rates, therefore allowing users to easily accommodate current and future bandwidth requirements.
The ID GLOBAL service delivers global Satellite Internet and private IP connectivity, supporting all LAN protocols, even in countries not served by a local access provider. Now you can easily expand to new territories, open new offices and roll out new bandwidth-hungry systems.
Use 802.1Q VirtualLANs and QoS to help ensure traffic on the same port is securely segregated by application or destination. You can manage your own security on Layer 3 or leverage SSL-VPN functionality built into the ID GLOBAL VSAT Customer Premise Equipment (CPE).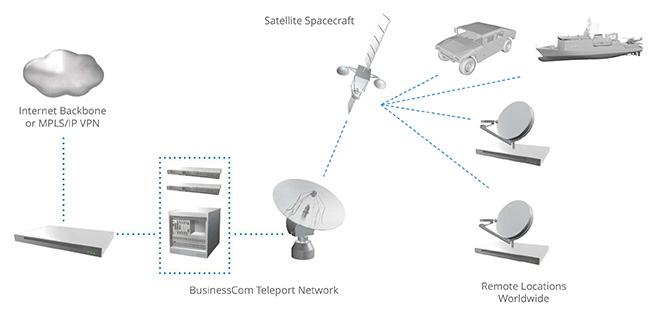 Teleport Network
BusinessCom ID GLOBAL service is provisioned via extensive Earth Station networks interconnected via redundant fiberoptic Public IP and MPLS connections. Among the networks are Woodbine – Maryland, providing fiber connectivity to Baltimore, MD and Level-3 in McLean, VA. South Mountain – California provides Fiber and microwave connectivity to One Wilshire in Los Angeles, CA and serves as a gateway to the Pacific Rim, Hawaii and Alaska. Sunset Beach – Hawaii acts as a pacific rim interconnect and provides international turnarounds between U.S. and Asian networks.
Fixed and Portable Equipment Options
BusinessCom ID GLOBAL service is compatible with wide ranges of fixed and portable VSAT equipment:
FSS 1.2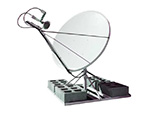 1.2 m / 6 Watt
FSS 1.8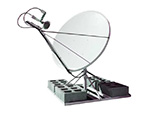 1.8 m / 6 Watt
Fly-and-Drive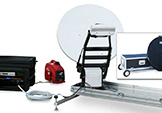 1.2 m / 6 Watt
Manpack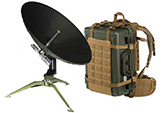 1.0 m / 8–200 Watt