Progress Made on Northrop Grumman's Arctic Coverage Satellites
Nov 06, 2023
Defense technology leader Northrop Grumman has achieved significant milestones in deploying the Arctic Satellite Broadband Mission (ASBM). This innovative two-satellite system aims to deliver resilient communications over the North Pole, one of the most challenging regions to provide coverage. Northrop Grumman recently announced the delivery of two key payload systems for integration with the ASBM satellites. The company also completed initial testing on the first spacecraft, moving the program nearer to launch readiness.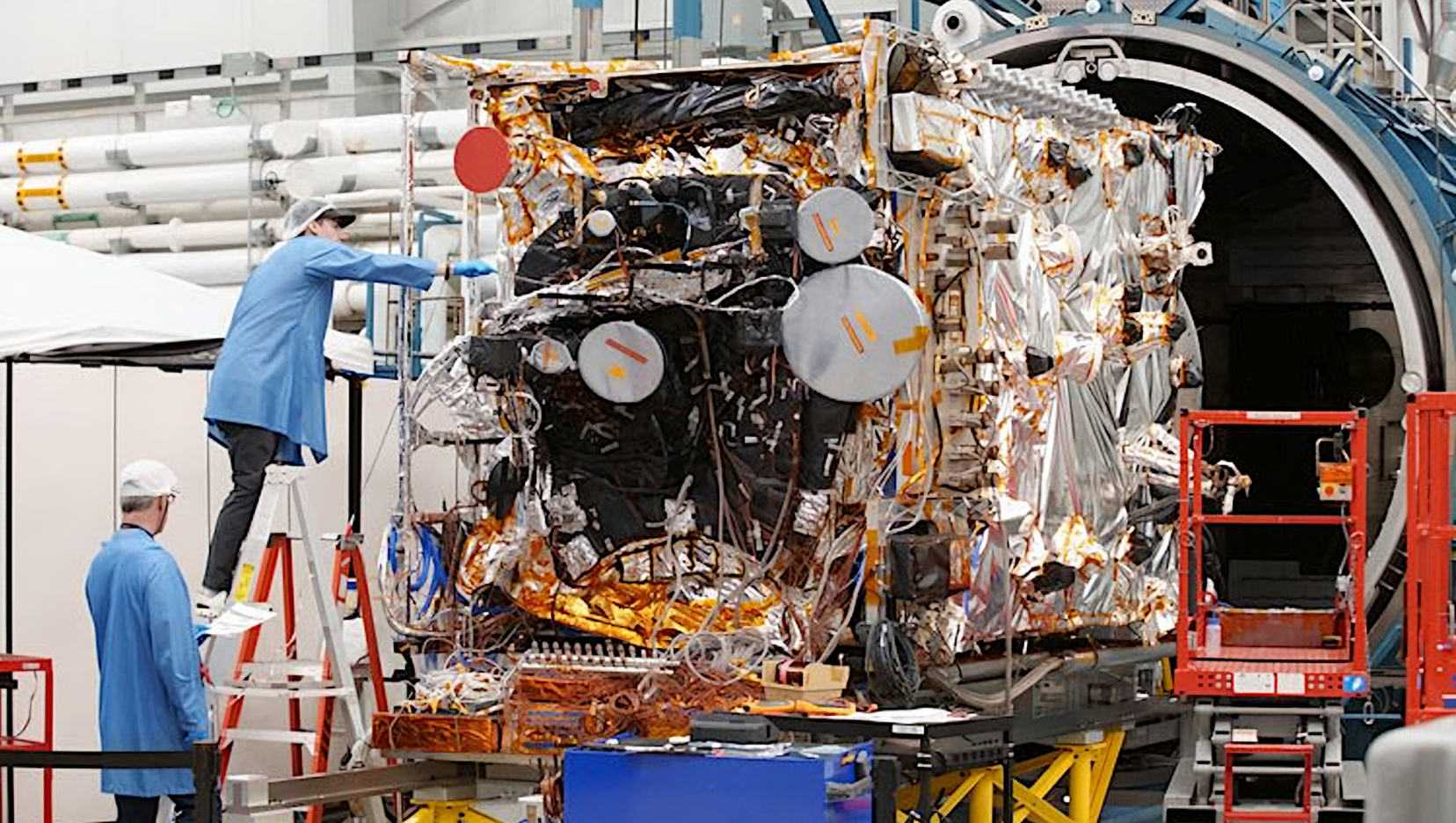 ABSM-1 satellite enters thermal vacuum environmental testing. Credit: Northrop Grumman.
The ASBM initiative represents a collaboration between the U.S. Space Force, Norway's Space Norway, and Northrop Grumman as prime contractor. The goal is to provide protected military satellite connectivity in the high latitudes through a customized system tailored for polar coverage. Northrop Grumman's contributions encompass the satellite platform, X-band payloads, and ground control. The company's ability to serve as an end-to-end partner highlights its leadership in fielding specialized space solutions.
Recent progress includes handing over the mission's Control and Planning Segment (CAPS) ground system to the Space Force after ensuring operational readiness. Additionally, both Enhanced Polar System Recapitalization (EPS-R) payloads were delivered on schedule and integrated with the ASBM satellites.
"Northrop Grumman's end-to-end space capabilities represent a powerful model for government-commercial partnerships, with greater agility and affordability," said Tom Wilson, corporate VP and president of Northrop Grumman Space Systems. "Our work to deliver protected polar satellite communications will fill a critical need for our customers."
Each GEOStar-3-derived ASBM satellite hosts an EPS-R payload plus Ka-band and X-band capacity for Norway. This demonstrates Northrop's capacity to provide tailored resilient space systems. With CAPS now transitioning for early use with existing EPS payloads, ASBM is poised to provide vital new coverage connecting the Arctic. As satellite communications become more critical, Northrop continues pioneering new programs serving defense, civil, and commercial users.
The on-schedule ASBM progress shows how strong industry teaming can field advanced space capabilities with greater agility and affordability. As a leading space prime, Northrop Grumman is at the forefront of providing the robust and secure connectivity users need through innovative initiatives like ASBM.
As a pioneering technology company, Northrop Grumman is driven to equip customers with solutions that protect and connect the world. The ASBM program exemplifies how its 95,000 employees are defining possible every day through bold endeavors like this novel polar communications system.
Northrop Grumman is a leading global aerospace and defense technology company headquartered in Falls Church, Virginia. Originally founded in Hawthorne, California in 1939 as Northrop Aircraft Inc., the company has gone through multiple mergers and acquisitions over the decades. Major milestones include merging with Grumman in 1994 to form Northrop Grumman and acquiring TRW in 2002.
Today, Northrop Grumman specializes in developing advanced solutions for defense, civil government, and commercial customers in areas like autonomous systems, cybersecurity, logistics, and space. Key capabilities span missiles, drones, radar, electronics, communications, satellites, and more.
Northrop Grumman's space business produces satellites, payloads, rocket propulsion, and launch vehicles. It is a top contractor for NASA, national security space programs, and commercial operators. From James Webb Telescope components to missile warning satellites, Northrop Grumman provides critical space systems supporting exploration, science, communications, and security.