SES Needs to Conduct Extra Tests Before Launching Next O3b mPower
Aug 06, 2023
Leading global satellite operator SES, headquartered in Luxembourg, announced plans on August 3rd to conduct additional testing on its next set of O3b mPower broadband satellites prior to launch. The decision follows the discovery of intermittent power module failures aboard the initial four O3b mPower satellites deployed by SpaceX over the past year.
Although SES has been able to swiftly resolve each module failure by resetting the affected component, the company aims to get to the root cause of the issue before launching more satellites. By thoroughly vetting the sophisticated power systems through expanded ground testing, SES hopes to eliminate any uncertainties and ensure smooth operations across the full constellation of planned O3b satellites.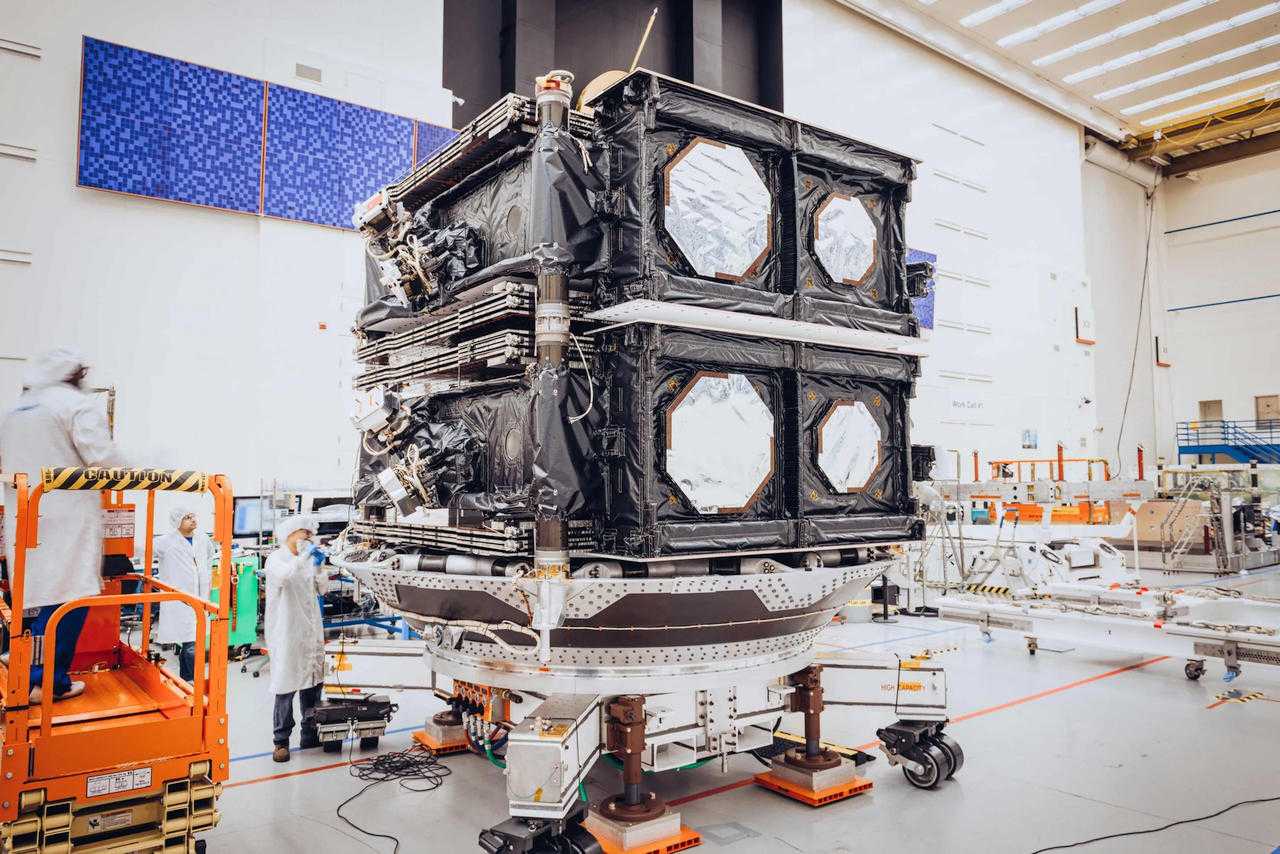 The third and fourth O3b mPower satellites. Credit: Boeing
The upcoming fifth and sixth O3b mPower satellite launch has been pushed back from late June to late September 2022 to allow time for additional validation. SES recently appointed CEO Ruy Pinto stated that the problems appear isolated to certain modules on the first four satellites launched in December 2021 and April 2022. He compared resolving each trip-off to flipping a circuit breaker, noting the minimal impact on payload performance so far. However, Pinto emphasized, "We're not overly concerned, but we want to guarantee no hiccups when deploying these services."
While not an emergency, Pinto stressed the importance of fully analyzing the root cause to implement targeted fixes. This will help ensure flawless performance across the 11 O3b mPower satellites that comprise the planned constellation. Though a setback, SES is taking a prudent approach by conducting more rigorous pre-flight testing to validate power system reliability for these crucial new assets.
Originally, the fifth and sixth satellites were slated to launch aboard a SpaceX Falcon 9 rocket by late June. But following the power module issue, SES decided to delay the mission until the end of September. The company aims to identify the root cause and solution before risking additional satellites. SpaceX remains the launch provider and will also loft the seventh and eighth satellites later this year if the problems are resolved.
Each O3b mPower satellite represents a sizable investment for SES and is critical to next-generation broadband services. By taking a careful, methodical approach now, SES can confirm all systems are ready and minimize the risk of setbacks. The company continues working with SpaceX and manufacturer Boeing to troubleshoot and clear satellites for launch.
The O3b mPower system promises a major advance in satellite broadband capabilities. Operating in medium Earth orbit, each satellite leverages high throughput to deliver multiple Gbps for broadband connectivity. With 10x the capacity of SES's existing O3b fleet, O3b mPower will empower SES to meet rising customer demands across crucial sectors including mobile, aviation, enterprise, maritime, and government.
By providing dramatically expanded throughput with excellent latency, O3b mPower will drive SES's future growth in managed services and infrastructure. This innovative satellite system highlights SES's commitment to leading-edge innovation that bridges the digital divide on Earth and in the skies.