OneWeb's Satellite Constellation Achieves Connection To Terrestrial 5G
Oct 21, 2023
In a landmark development, OneWeb's global low Earth orbit (LEO) satellite constellation has accomplished its first direct integration with a 5G mobile network. Announced on October 19th, 2023, researchers at the University of Surrey connected the university's 5G core to a cell site through OneWeb's network of over 600 LEO satellites.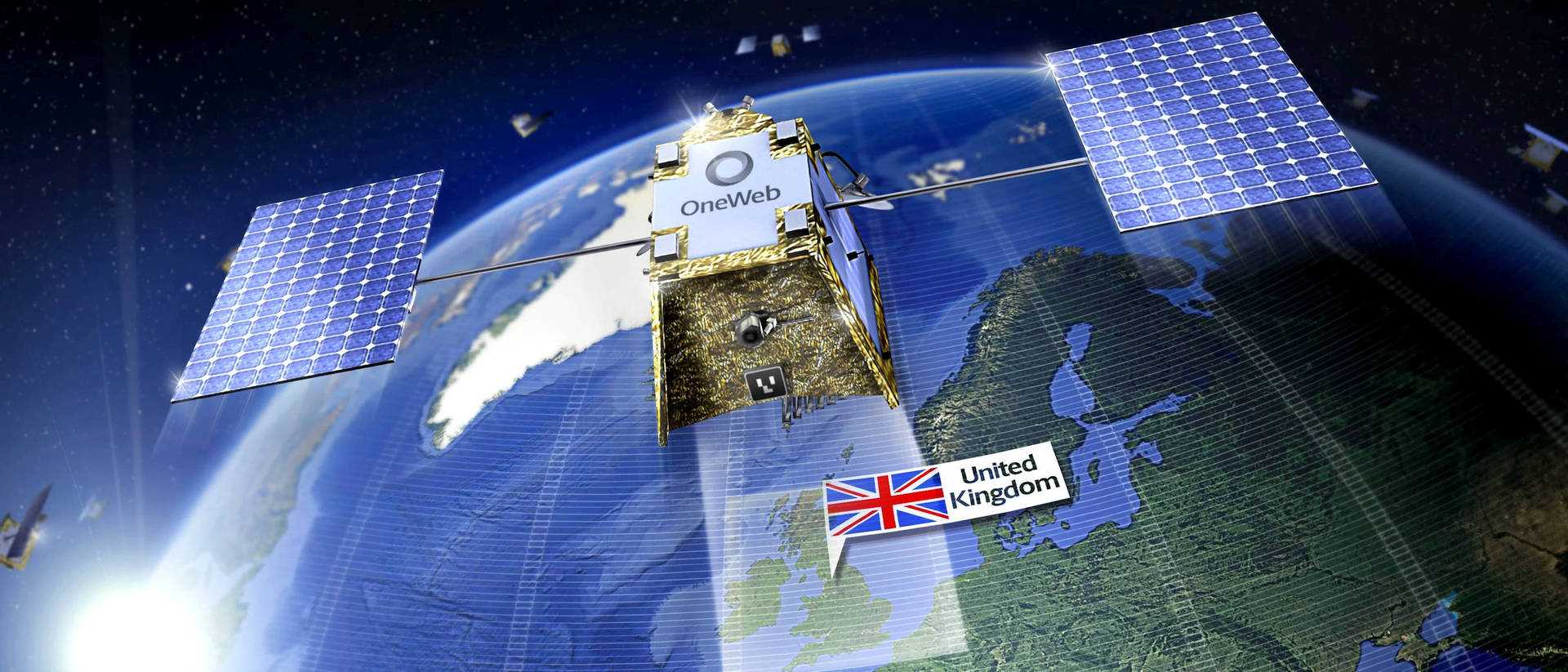 Artist rendering of OneWeb satellite-based 5G backhaul test. Credit: OneWeb
This groundbreaking test paves the way for OneWeb to provide 5G-level speeds and quality of service for remote areas unserved by traditional mobile infrastructure. By leveraging its extensive LEO fleet, OneWeb can now potentially deliver the high bandwidth, low latency connectivity essential for 5G applications. Through the satellite-enabled 5G link, the team successfully demonstrated bandwidth-intensive use cases like 4K video streaming, online gaming, augmented reality, and seamless video calls. Tests confirmed the network provided consistently low latency under 70ms along with rapid speeds exceeding 150Mbps down and 30Mbps up.
Critically, the demonstration highlighted smooth and near-instantaneous handover between OneWeb's satellites and terrestrial systems as users moved through areas of coverage. This will allow mobile operators to integrate satellite and ground networks to give users an uninterrupted 5G experience. While technical specifics were not revealed, the tests prove OneWeb's infrastructure can meet key 5G performance requirements. As OneWeb expands coverage with more ground stations by late 2023, its LEO network could soon offer carriers a way to rapidly roll out 5G to remote regions globally.
Rahim Tafazolli, Director at the University of Surrey's Institute for Communication Systems, commented, "It is a fantastic achievement from different perspectives. Surrey's standard-compliant 5G Core works perfectly with large constellation satellite and terrestrial networks."
OneWeb's ability to connect its LEO satellites to 5G networks is a major development for bringing high-speed connectivity to remote areas. OneWeb's LEO fleet can extend 5G access far beyond urban areas to remote towns, villages, and rural communities lacking fiber infrastructure. With latencies under 70ms and speeds over 150Mbps down, OneWeb can deliver true 5G performance for remote users, unlocking bandwidth-heavy apps. Tapping into OneWeb's existing LEO network is more affordable than building terrestrial infrastructure in remote regions, allowing carriers to offer 5G without massive ground investments.
Satellite networks can also be set up much faster than deploying mobile towers or laying fiber to expand 5G footprints, enabling OneWeb to offer rapid rollout. LEO satellites provide consistent coverage unlike some terrestrial options prone to outages in remote areas, so OneWeb offers resilience. Handoffs between satellites and ground networks will be smooth and fast, enabling a steady 5G connection for a seamless user experience. By leveraging OneWeb's LEO constellation, operators can economically bring high-quality 5G services to poorly connected areas worldwide. This is a major milestone in bridging the digital divide.
By linking with terrestrial 5G networks, OneWeb's global infrastructure can make high-speed connectivity accessible beyond just dense urban areas. Entire communities stand to benefit through telemedicine, remote education, and access to digital services.
In conclusion, BusinessCom Networks leads in next-gen connectivity with new BusinessCom OneWeb services covering 35° north and up. Our OneWeb offering includes proprietary capabilities like MSO, Secure Link, and other valuables not found in other OneWeb offerings of the service. Please contact us with any questions, such as the estimated roll-out of services in your region. Let BusinessCom OneWeb services move you into the future of connectivity. Our experienced team is prepared to help with any satellite deployment needs you have.