Humanitarian Organizations and UN Explore LEO Satellites' Potential
Aug 17, 2023
On August 17, 2023, OneWeb, the global low Earth orbit (LEO) communications network, announced that representatives from international humanitarian groups took part in a successful showcase of low Earth orbit (LEO) satellite capabilities at the headquarters of the International Committee of the Red Cross in Geneva, Switzerland.
The meeting had in-person attendance from local organizations and virtual attendance from several United Nations humanitarian entities. This annual event enables IT and telecom managers from major non-governmental organizations to try out new applicable technology solutions and have discussions with key providers about their requirements.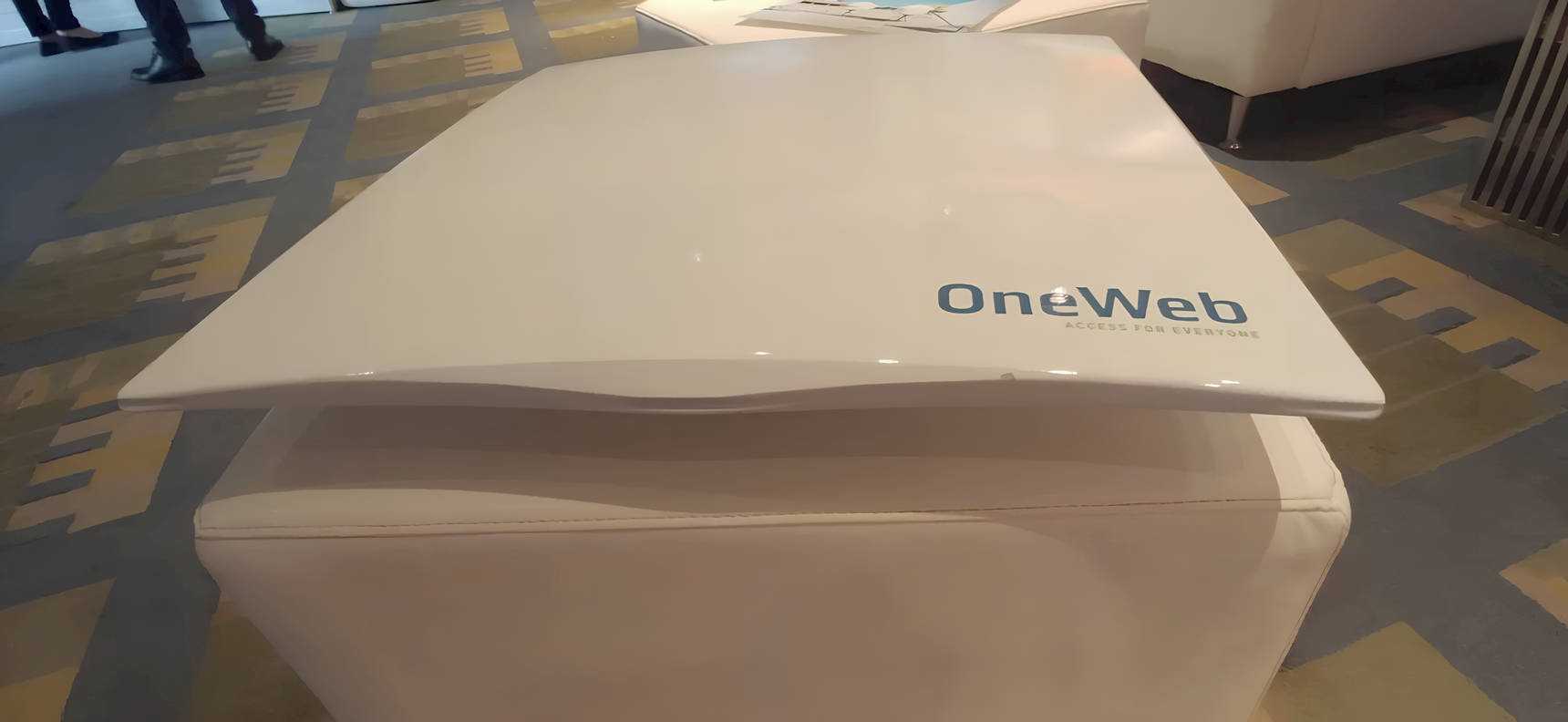 А OneWeb branded prototype of flat panel antenna. Credit:SрасеNеws
The demonstration marked an important milestone for OneWeb since broadening connectivity services across Southern Europe. The team exhibited the network's capacity to provide high-speed, low-latency communications through two distinct user terminals. First was the recently launched Kymeta Hawk u8 user terminal appropriate for fixed applications and mountable on movable vehicles and vessels. Secondly, they displayed the new lightweight and portable INSTER flat panel, which slides into a backpack for enhanced mobility for 'any situational' communications on the go (COTG) and will be available in the second half of this year. Mobility is a vital aspect of disaster relief and humanitarian crisis operations where no cell or land-based networks exist. OneWeb's product range of user terminals is well-positioned to support critical communications in emergency response situations when teams are operating off-grid and infrastructure is unavailable or compromised.
For clients, OneWeb provides a safe and flexible low-earth-orbit communications solution, furnishing end users with primary, alternate, contingency, and emergency (PACE) connectivity if any particular network faces disruption or becomes unavailable for any reason.
During the demonstration, OneWeb successfully streamed 4K video feeds and operated Teams and Google Earth apps at up to 150Mbps download speeds, up to 29Mbps upload speeds, and latency levels as low as 70ms. OneWeb's LEO satellite network offers the advantage of reduced latency compared to traditional GEO satellite internet. This allows for smooth, real-time usage even for data-intensive applications like videoconferencing, telemedicine, and more that would not be possible on GEO satellites due to higher latency.
OneWeb's LEO connectivity offers clear advantages for humanitarian and emergency response efforts. With minimal ground infrastructure required, OneWeb can provide crucial broadband internet and communications rapidly when traditional networks are unavailable. This allows aid organizations to coordinate effectively, access vital information, and provide help quickly when lives are at stake.
As natural disasters and humanitarian crises become more frequent and severe worldwide, innovative technologies like OneWeb will play an increasingly important role. Low Earth orbit satellite networks can overcome geographic and infrastructure challenges to connect responders and communities in need, even in the most remote areas.
With expanded coverage across Europe coming soon, OneWeb's demonstration highlights its growing potential as a partner for NGOs and relief agencies. Their portfolio of user terminals offers adaptable options for vehicles, vessels, temporary encampments, and personnel on the move.
According to participant feedback, OneWeb's capabilities aligned well with humanitarian requirements for resilient emergency communications and operational coordination. Their high bandwidth, low latency connectivity can enable 4K video, software applications, and reliable communications vital for response efforts.
By participating in these technology demonstrations, humanitarian organizations like the Red Cross can evaluate innovative solutions and help drive development to meet their connectivity challenges. As OneWeb expands globally, its network could provide critical links for coordinating aid and saving lives when communities need it most.
And now, finally, BusinessCom Networks is pleased to introduce our cutting-edge BusinessCom OneWeb services, including our suite of value-added options such as SecureLink protection for circuits, customized QoS (quality of service), MSO or Multi-Service Optimization, a policy-driven service that optimizes bandwidth for the client's most crucial traffic, a fully-featured portal to manage client services, and more. Please contact us with any inquiries, such as estimated service availability in your area.