Mar 23, 2019
On February 27, 2019, at 9:37 PM UTC a Soyuz launch vehicle lifted off from the Guiana Space Center in Kourou, French
Guiana with six OneWeb satellites. The satellites were successfully deployed, and signal acquisition was confirmed
with all six satellites. The satellites manufactured by OneWeb Satellites, a joint venture between OneWeb and Airbus
Defense and Space marked the start of the largest satellite launch campaign in history, marking the transition from
proof-of-concept to commercialization. The plan is to launch more than 30 satellites per rocket, growing the LEO
(Low Earth Orbit) constellation to over 650 satellites. Customer demos are expected in 2020, with commercial
coverage around the globe by 2021.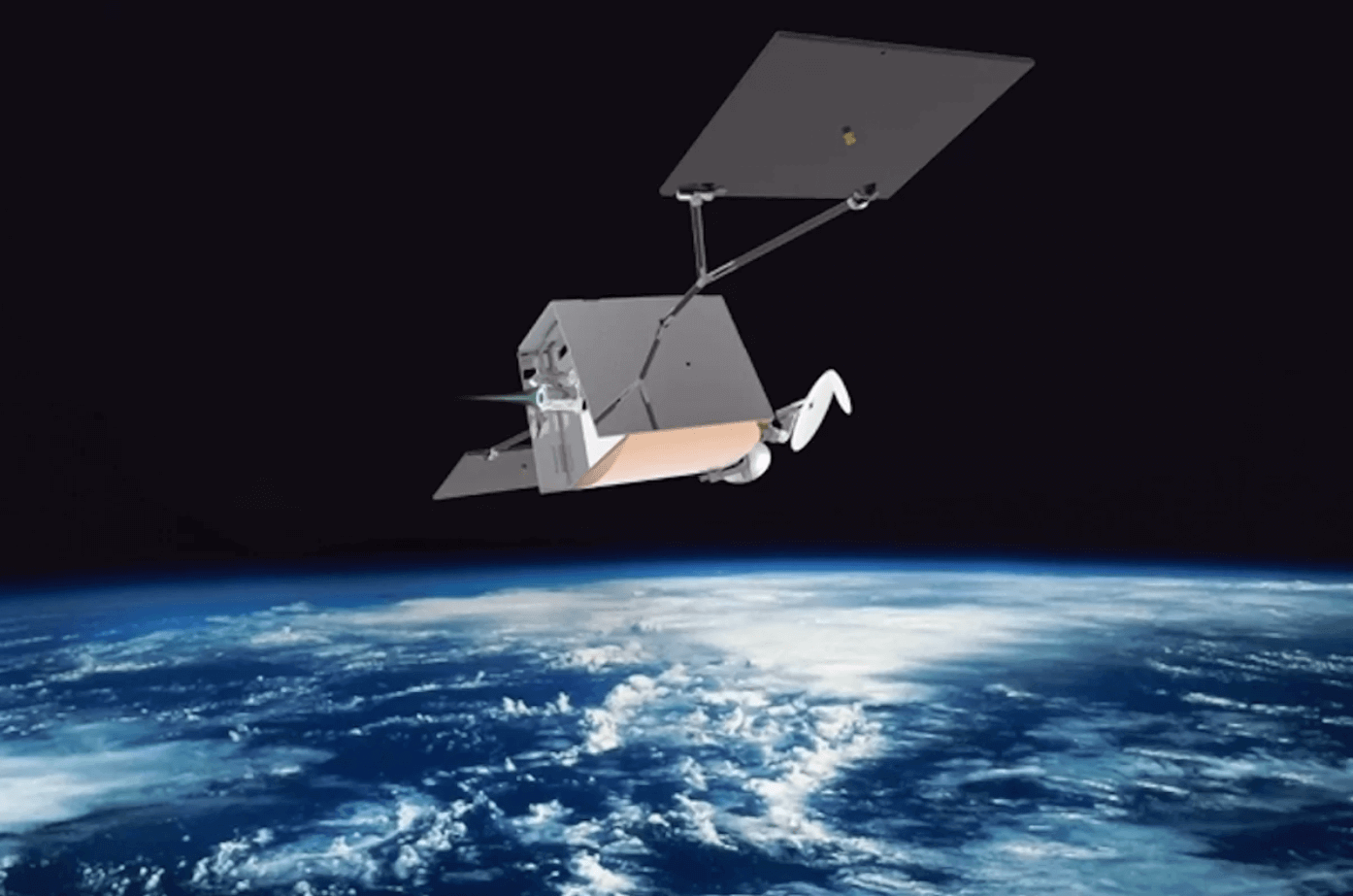 Who is it for?
The network of low-Earth orbit satellites is intended to provide high-speed, low-latency services to a range of
markets. Anticipated markets include aeronautics, maritime, backhaul services, community WiFi, emergency response
services and more. OneWeb's successful launch and the prospect of new high-speed, low-latency satellites has caught
the attention of people in social media such as YouTube and Facebook, many of whom are under the impression that
OneWeb will be delivering services to individual subscribers. This is not the intended market, although individual
subscribers may indirectly receive services through 3G, LTE, 5G, WiFi and other wireless networks that will be
backhauled to the internet by OneWeb services.
The Plan
Beginning in the second half of 2020, starting with its maiden flight, Ariane 62 rockets will deliver batches of up
to 36 OneWeb satellites. Later, in 2023, this will increase to batches of 78 satellites. The satellites will be
launched into a near-polar orbit, meaning they will orbit north/south around the planet rather than east/west as
with GEO (Geosynchronous Earth Orbit) satellites positioned along the equator. As the earth rotates below them, the
satellites moving north/south will have the potential to provide coverage for the entire planet.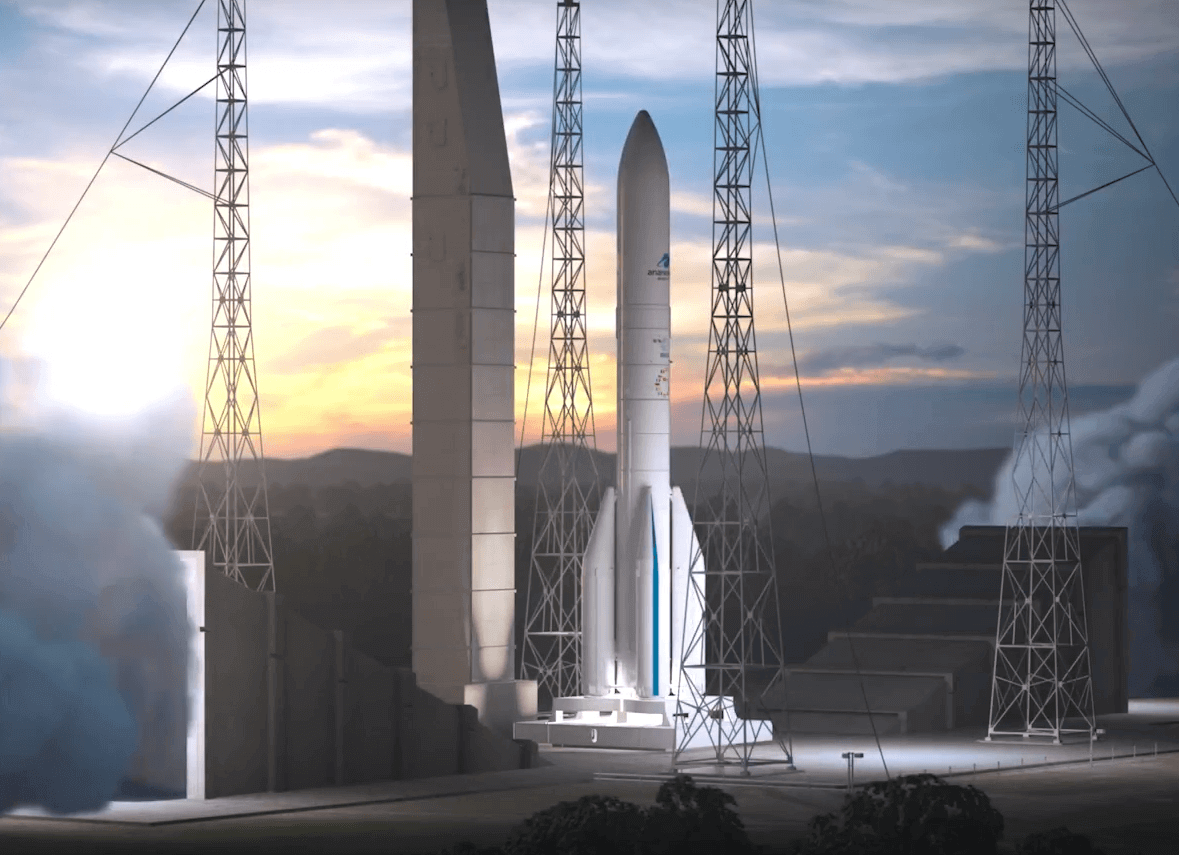 File illustration of the Ariane 6
The satellites will be launched into orbit at an altitude of 500 kilometers and will raise themselves into their
operational orbits of 1200 km. With the successful launch of the first six satellites, and it's first customer
contracts signed, OneWeb is gearing up for full deployment, and has begun mass-producing satellites in Florida.
Workers in lab coats and hair nets are pushing solar panels into cabinets where bright lights check for fractures.
Frames the size of washing machines, covered in gold-colored film are being tested in radio-frequency chambers.
OneWeb indicates that about 40 workers are active in the OneWeb Satellites plant near Kennedy Space Center (KSC),
with plans to hire another 30 workers in process. They will ramp up further in August, hiring yet another 50, till
there are about 120 workers assembling the satellites.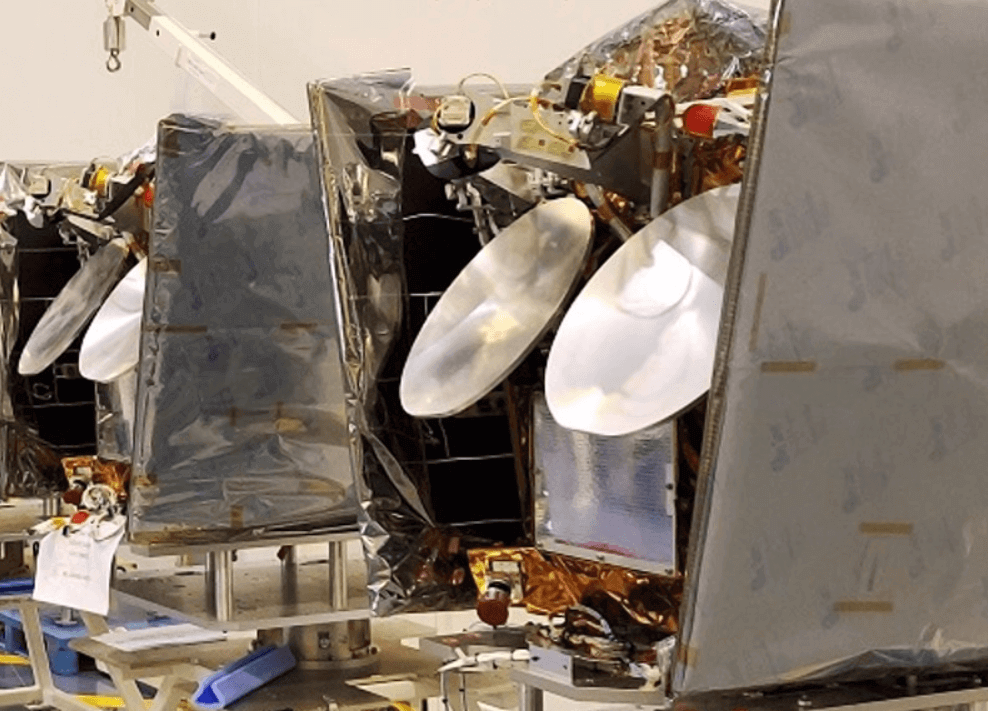 OneWeb satellites in final processing ahead of launch
The news is exciting for Florida, well known for launching satellites, and indeed some of OneWeb's satellites will be
launched from KSC, but this brings a new high-tech business to the region, as OneWeb adds to the existing
government/military production, with a new commercial business. Advanced satellite production facilities will build
capsules, rockets, commercial lunar landers, and of course satellites, all of which will contribute to Florida's
growing space technology industry.
Funding
In March 2019, OneWeb announced that it had secured new funding following the successful pilot launch of its first 6
satellites, raising $1.25 billion in capital, and bringing total investment to $3.4 billion. New investors led by
SoftBank, Grupo Salinas, Qualcomm Technologies, and the Government of Rwanda, will join early investors including
France's Airbus, Virgin Galactic's Richard Branson and Japan's SoftBank which owns Sprint.
With its polar orbits providing global coverage, OneWeb will connect networks around the world in places that were
previously impossible to cover. OneWeb plans to make services available (indirectly) to billions of people,
supporting the emerging digital economy and advanced mobile application needs. As it ramps up, it will add to ground
stations already installed in Italy, Norway, Canada, Virginia and London. OneWeb's model does not support ISR or
inter-satellite-relay, operating in typical "bent-pipe" mode. This means that a large number of strategically
located earth stations are critical in order to land traffic from the orbiting satellites. As a global company,
OneWeb has administrative offices in Virginia, London, Florida and California, in order to recruit top talent from
around the world to roll out its LEO constellation and associated services. The race is on as OneWeb takes an early
lead over competitors such as Telesat (LEOSat) and SpaceX (StarLink).