Where Does the Satellite Industry Fit into the Corona-madness?
Apr 17, 2020
In our March 28, 2020 article, we reviewed OneWeb's bankruptcy rumors. OneWeb Good News Bad News Again. It turned out that the day before the article was posted, the company did indeed voluntarily file for relief under Chapter 11 of the Bankruptcy Code in the U.S. Bankruptcy Court for the Southern District of New York. What will this mean to the NewSpace industry?
At the same time this was going on, other space companies, their flights and their projects were starting to be affected by the Coronavirus pandemic. Rocket Lab, for example, postponed its next launch as a result of the COVID-19 pandemic. It's difficult to launch rockets working from home! Perhaps the down time will give Rocket Lab an opportunity to start integrating its recent acquisition, Sinclair Interplanetary, a leader in small satellite design and manufacture – a good fit for the leading provider of smallsat launchers, and an opportunity to advance Rocket Lab's innovative Photon satellite platform. See: Rocket Lab Update. Even the new US Space Force has had to delay a GPS II launch as a result of COVID-19, pushing the launch back two months.
What will these issues mean to the NewSpace industry? How can satellite help?
OneWeb

Let's start with OneWeb, whose CEO, Adrian Steckel blamed the virus for the company's financial problems. "OneWeb has been building a truly global communications network to provide high-speed low latency broadband everywhere. Our current situation is a consequence of the economic impact of the COVID-19 crisis. We remain convinced of the social and economic value of our mission to connect everyone everywhere. Today is a difficult day for us at OneWeb. So many people have dedicated so much energy, effort, and passion to this company and our mission. Our hope is that this process will allow us to carve a path forward that leads to the completion of our mission, building on the years of effort and the billions of invested capital. It is with a very heavy heart that we have been forced to reduce our workforce and enter the Chapter 11 process while the Company's remaining employees are focused on responsibly managing our nascent constellation and working with the Court and investors."
Others in the industry have suggested that there are other reasons for the failing project, such as SES's CEO Steve Collar, and Tom Choi, former CEO of ABS, now with Nationsat and Curvalux. See: Tom Choi on HTS Hype. As reported by Alan Gottlieb in "Satellite Mobility" April 2020, skepticism regarding the LEO (Low Earth Orbit) broadband satellite constellations has reigned since the start. Gottlieb warned earlier that Softbank, who financed OneWeb, was moving from growth to profitability, and that apparently spelled an end to their financial support of OneWeb. Gottlieb notes that the business plans for OneWeb and Elon Musk's Starlink, perhaps the most notable player in the NewSpace sector, are very similar, and share the same problems.
Both are constellations without well-defined target markets, seemingly designed to serve everybody, but today "everybody" certainly can't afford it. With both companies apparently focused on the residential consumer market, rather than the cash-rich enterprise market, both Starlink and any buyer of OneWeb will compete with HughesNet and ViaSat rather than the enterprise market targeted by Telesat and outclassed by mPower (O3b) and successful GEO constellations such as Epic. The satellite to home internet market is quite challenging. The smaller the customer the more support they typically need. The biggest challenge in the consumer market now is the availability of affordable antennas that can track fast moving LEO satellites and pass traffic back and forth. Musk's assertion that this antenna will be something the consumer can install is certainly open to challenge. Whether it's an FPA (flat panel antenna) or parabolic antenna, it will require cabling, power or both. Finding a clear line of sight to the satellites passing rapidly overhead will not be easy in rural locations surrounded by trees, forcing consumers to mount the antennas on their roofs – and that will require professional installers.
Starlink
The most well-known pioneer of NewSpace is clearly Elon Musk who captures the public's attention with stunts like launching a Tesla aboard the Falcon Heavy launch vehicle. Musk created SpaceX to reduce the cost of space flight in an attempt to preserve humankind from potential destruction or obliteration, by making it possible to move the human genome beyond a challenged Earth. He wants to build thousands of his Starship rockets and colonize Mars. He's also interested in space tourism. Musk started Starlink with the idea of generating revenue to fund his mission to Mars and beyond. What are the implications of the OneWeb bankruptcy and COVID-19 on this effort?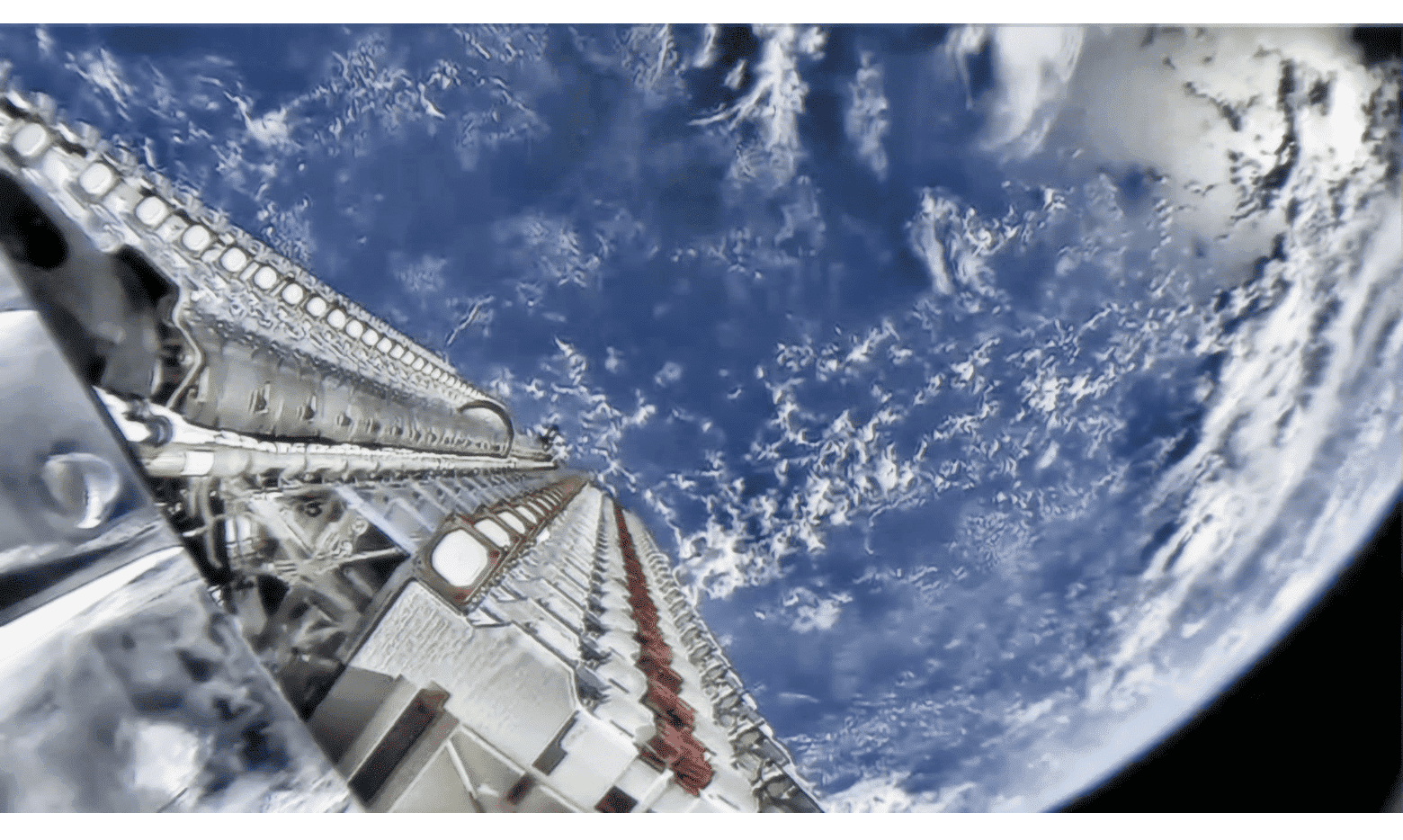 To move Starlink forward, the company is going to need many ground stations. The original plan was to have optical links that would pass traffic from satellite to satellite, then switch it to a smaller number of ground stations strategically located in markets of interest. However, the optical links have not been included on the first Starlink satellites deployed which means more expensive ground stations will be required. Constructing ground stations and connecting them with fiber will be expensive. If Starlink is going to be a consumer class service, it will need a significant business infrastructure with heavy advertising such as that generated by HughesNet and ViaSat. All this, in addition to the costs of manufacturing and launching satellites, is going to take money. What are the chances that the OneWeb bankruptcy will affect Starlink's ability to obtain additional funding as needed?
SpaceX and Starlink will almost certainly be affected by OneWeb's demise. Investors are likely to be much more cautious of dumping ever more cash into a vision that is not yet well defined. The company may need to raise money from the public market which will discount its valuation. Alternatively, it may need advanced payments from the Department of Defense or the FCC's Rural Digital Opportunity Fund. Burning $100 million per month can only go on for so long.
Other Influential NewSpace Players

Space tourism is the goal for Sir Richard Branson's Virgin Galactic. The company has already sold between 500 and 1000 tickets for a suborbital flight on a Virgin vehicle. The 2.5-hour flight will provide 5 or 6 minutes of weightlessness for the two pilots and six passengers. Branson hasn't explained his passion for space tourism, and whether COVID-19 affects his plans is unknown.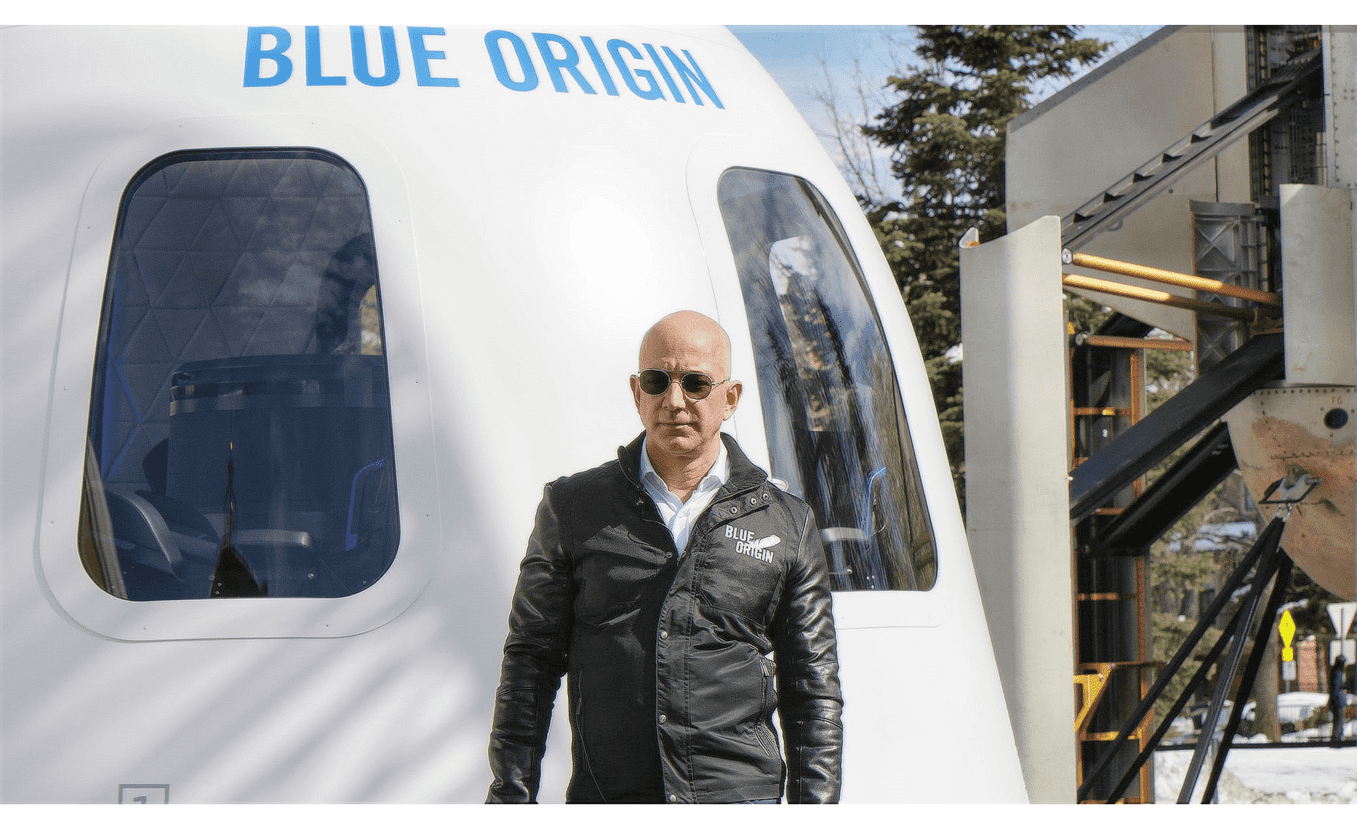 Jeff Bezos says space is the most important job he does. The richest man in the world sells his shares of Amazon to finance Blue Origin. The OneWeb fiasco is unlikely to affect his plans. He started out with a focus on space tourism, and while not abandoning it, he is also focused on a conquest of the Moon and would like to start moving people there in the next ten years. Bezos would like to see the gradual transfer of heavy production to the Moon, leaving the Earth for habitation and light industry. Bezos and Branson have discussed plans to transport passengers to the Aurora Station, the first suborbital hotel.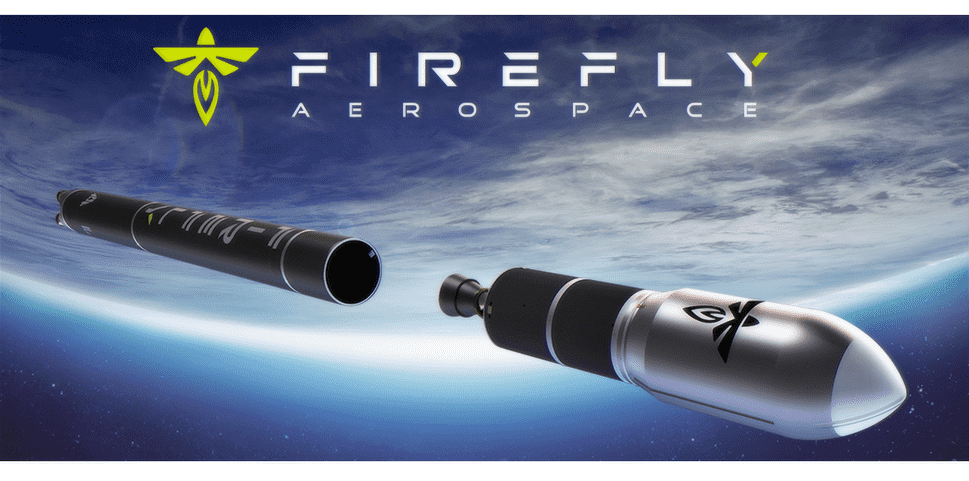 Another interesting player is Firefly Aerospace, owned by Max Polyakov. The company is developing small to medium launch platforms based mostly on off-the-shelf components. The first commercial launch is scheduled for the first half of 2020. The company already has a contract with NASA to deliver a payload to the Moon. Unlike Musk who is interested in leaving Earth, Polyakov wants to use technology and information to save the planet. His vision is for an Earth Observing Visioner that would monitor climate, infrastructure and various geopolitical processes. In his view, space is for Earth, not the other way around. Whether the failure of OneWeb and COVID-19 affect plans significantly is unknown.
ACCESS.SPACE Alliance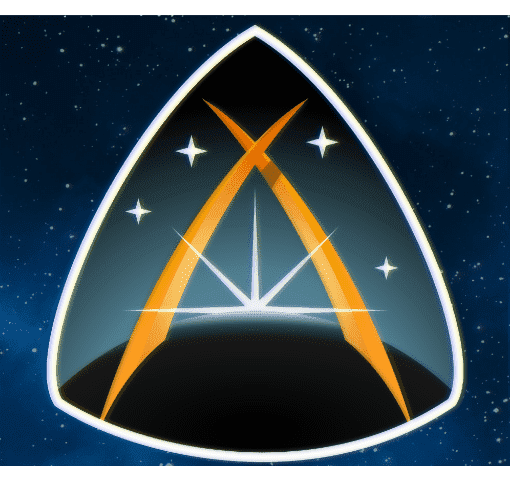 COVID-19 has come to the attention of the ACCESS.SPACE Alliance representing the small satellite sector. The alliance is concerned by the threat from COVID-19 and the threats it brings to the lives and economic futures of its partners. NewSpace companies are facing challenges to their day-to-day operations including cash flow, enough resources to fund operations, difficulty obtaining finances, declining customer orders, supply chain disruptions and so on. These issues have a significant impact on startups and small to medium enterprises in the NewSpace ecosystem.
The alliance has called for tax measures including deferred payment of corporate taxes, contributions to social programs and value added taxes (VAT), and considering advance government payments, tax rebates and even direct financial support. They call for worker's income to be protected, and for government to ensure sufficient liquidity in the market to support regrowth when the pandemic ends and people and companies get back to work.
Impact on the Internet
Concerns have grown regarding the ability of the internet to support the increased demand placed on it as a result of workers working from home. Much of this traffic is video conferencing which is very bandwidth intensive compared with most other traffic. With billions of people watching movies and playing video games on computers, laptops and smartphones at home, what effect is COVID-19 having on the web?
Nokia, one of the world's largest telecoms, says most telecom networks are showing an increase between 30 and 45 percent, which are about 20 to 40 percent higher than this time last year. However, the internet backbone providers say they are handling the increased load and are prepared to meet even higher activity levels. There are complaints from users about throughput, but these seem to come from the providers who deliver services to the end users. The proliferation of VPN traffic, for example, as people seek secure access to corporate resources, can saturate a local provider's network, while plenty of backbone capacity is still available. For the most part increases have been expected and planned for, just not as suddenly and without notice.
Satellite can be a great way to ensure access to the internet backbone, bypassing the terrestrial local operators whose "last mile" services may be getting congested by more users than normal. BusinessCom's broadband satellite services, for example, terminate in teleports with redundant connections to the internet backbone. There are no bottlenecks to the backbone.
The heaviest user of available bandwidth is streaming video. To address this, Netflix, YouTube, Facebook and Disney have dialed down resolution or image quality to reduce the bandwidth on the provider networks. The large providers are nervous, however wondering if they will be able to get the workers they need if increased network capacity is needed in the upcoming weeks.
Contributions from Satellite
Amazon's AWS Ground Station is designed to provide customers with satellite communications on an as-needed basis, and without the need to build and manage one's own ground station infrastructure. A ground station is the core of a satellite network, as it passes information from the internet to and from the satellite. With AWS Ground Station, users have direct access to AWS services and the global infrastructure with its low-latency global fiber network. Instead of paying for a full earth station antenna along with transmitters, power and link redundancy, users pay for the time they use the antenna, which is claimed to save as much as 80% of ground station operations costs. The idea is to use the global satellite footprint and network of ground stations to transfer data when and where you need it with no long-term commitments, and the ability to rapidly scale satellite communications as the business needs it.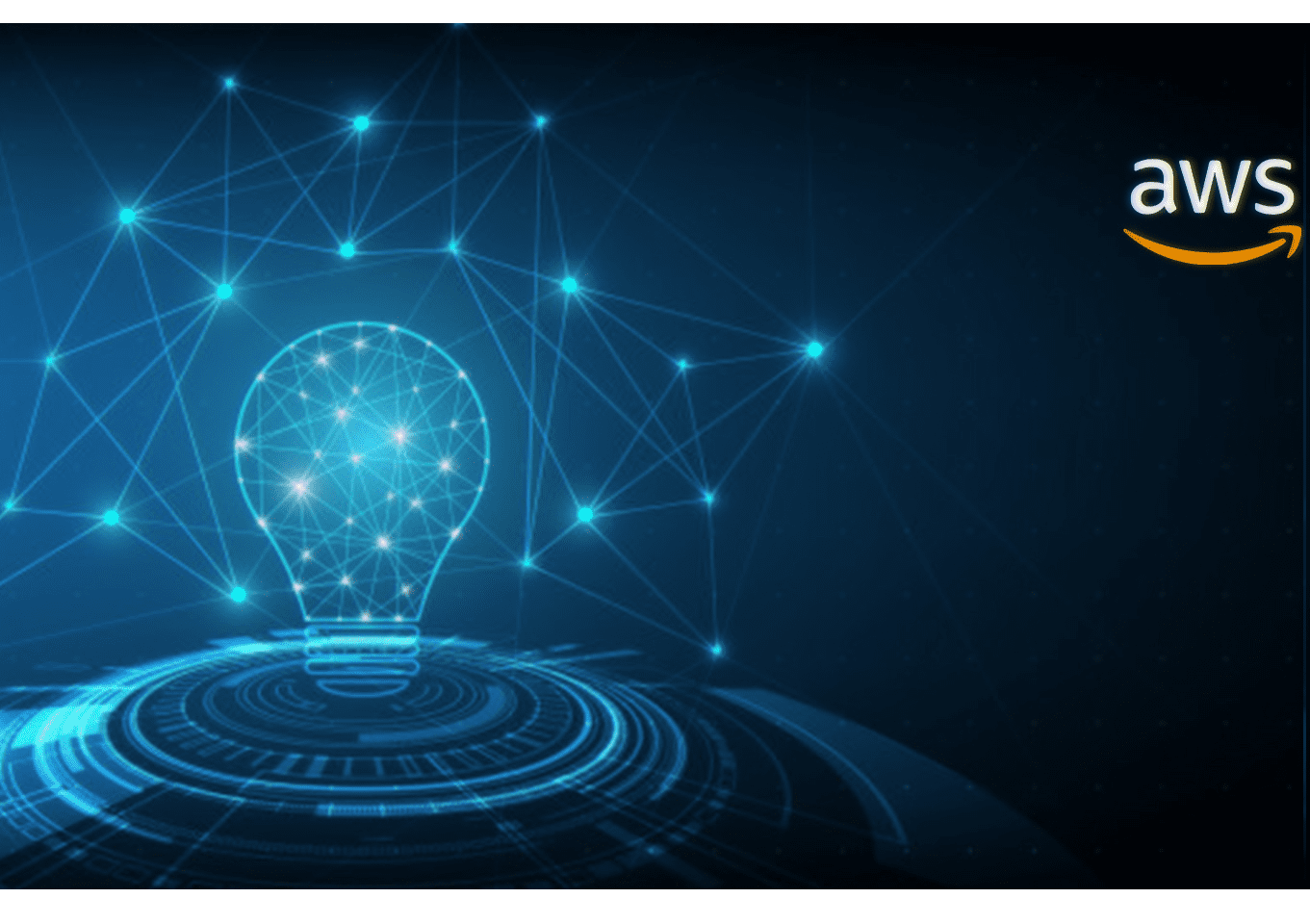 Areas where the AWS Ground Station service is helpful begins with natural disasters. Using downlinked imagery, responders can rapidly analyze data to identify survivors, examine structural damages and stream data to first responders and rescue missions. The AWS Cloud can be used to analyze weather data, downlinked as needed from all over the world, making more accurate weather predictions. This data is of value to ships, airplanes, ground transport along with agriculture and local governments. Satellite imagery can be used to periodically and regularly download imagery used to make vehicle counts to see growth patterns, and to record historical traffic flow patterns, and do so even when it's dark or cloudy.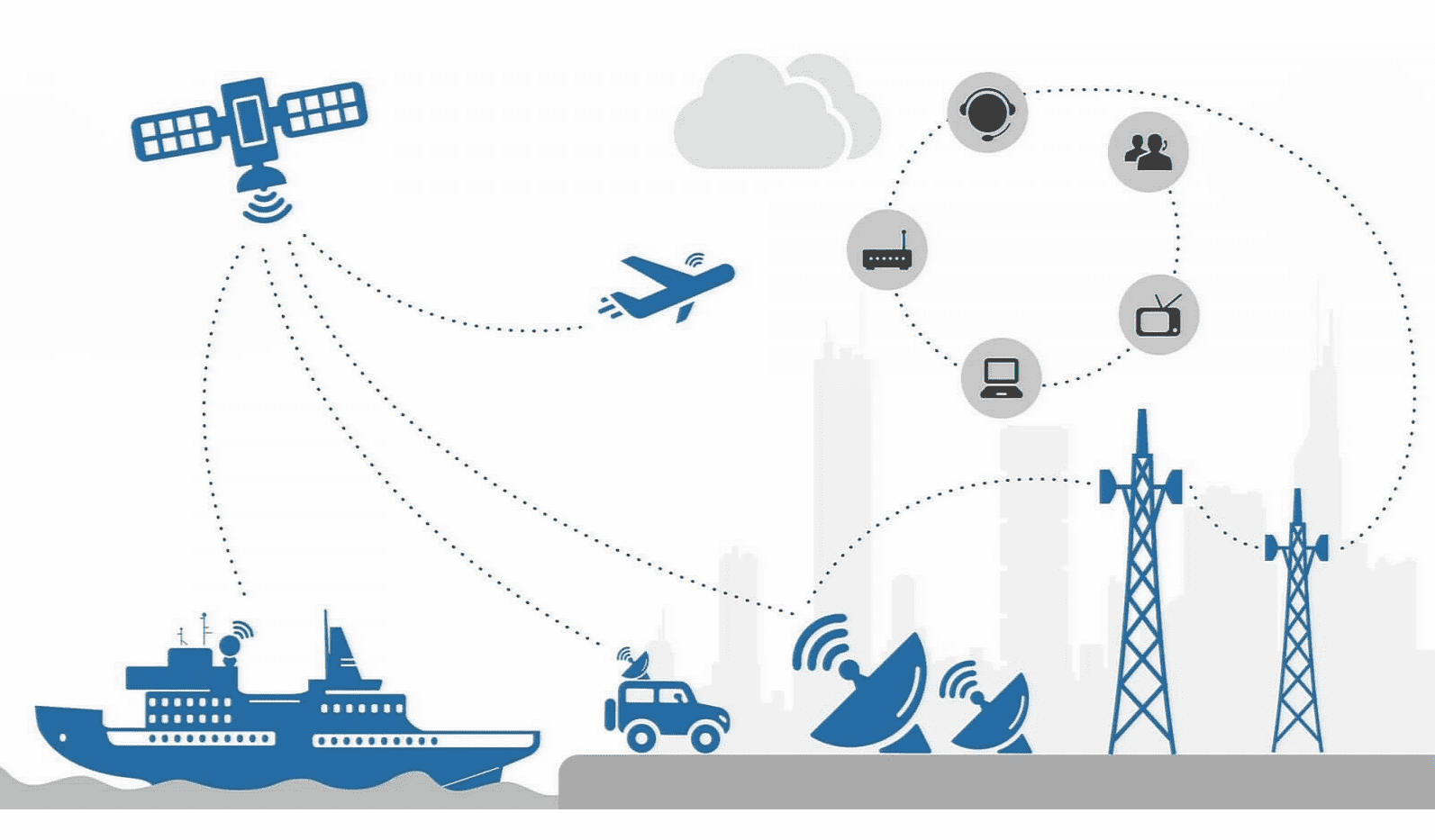 BusinessCom Networks is keeping a close eye on developments and how they might affect the future of various NewSpace projects. We are seeing an uptick in requests for small VSAT services from employees working at home in rural locations, and several disaster recovery opportunities have presented themselves, as countries consider what happens if something else occurs at the same time as the pandemic. BusinessCom Networks has a wide range of broadband satellite services and solutions and a couple decades of experience. We're all social distancing but maintaining full service and support for our clients. Let us know how we can help you.