Feb 12, 2018
While the satellite industry is all abuzz with "NewSpace," down here on earth, the buzz is "5G." Is there a relationship between the two? Should there be?
When it comes to the "wish list" for the digital revolution, the market is demanding that services be unlimited, with super-fast speeds – all the time. Services should be available everywhere, indoors or out; they should be reliable and consistent, and switching between them should be seamless. This is clearly not our current reality.
Ubiquitous coverage has a ways to go. By 2020 current mobile LTE technology is expected to service 63% of the world's population, however that applies to only 37% of the world's landmass, leaving huge sections of the planet and over 2.5 billion people without access to LTE service, so it seems there will be a role for satellite for quite some time to come. How should the satellite industry prepare for integration with 5G as it develops?
5G is promising to transform the mobile experience, delivering data rates that could reach 1 Gbps on your device. It will do this by improving spectral efficiency by up to 200%, meaning that 5G will transmit far more traffic over the same amount of bandwidth as they can do now with LTE. In the process transmission latency will be significantly reduced, as well as signaling overhead that has to be included in the bandwidth, thus making more bandwidth available for users. 5G will provide increased support for the IoT (Internet of Things), connected vehicles, GPS, and more.
Users will want to connect using home services, work services, mobile cellular services, and for many of them, VSAT services in remote areas or as they move from place to place in a connected world. The goal of 5G, which is scheduled to begin deployment in the early 2020s, is to become a sort of master wireless platform that can merge with other mobile cellular, fixed broadband and local area networks, as part of a converged solution. Satellite needs to be part of that converged solution.
The 5G rollout will likely be incremental. Today 4G/4.5G LTE Networks are already delivering up to 500 Mbps. 4.5 LTE Networks will push that to 1 Gbps speeds. Meanwhile most 3G/4G/4.5G devices already have WiFi radios built in. It is estimated that 70 – 90% of mobile data traffic is carried by WiFi networks today. The priorities for MNOs (Mobile Network Operators), then will be to monetize their huge investments in the current networks while seeking to achieve cost effective deployment of new "5G-like" networks and services.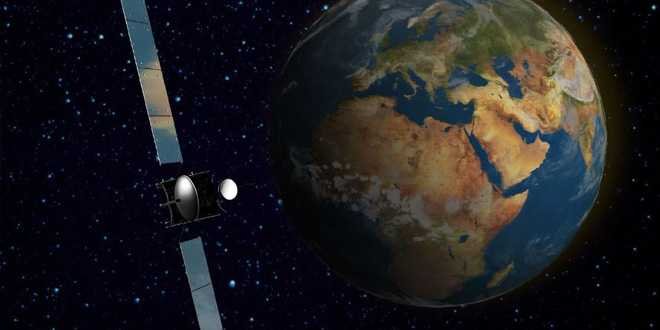 Meanwhile in space, HTS (High Throughput Satellites) are currently delivering 50 – 200 Gbps and pushing 1 TBps by the early 2020s. Innovation is occurring in all satellite bands with hybrid C/Ku-band, L/S-band systems, ongoing Ka-band deployment, and Q-V band systems being constructed. We will soon see NGSO or non-geostationary orbit constellations numbering in the hundreds being deployed and changing the game for high speed, low latency, ubiquitous broadband satellite services. The satellite industry has increasing focus on mobility and M2M (machine-to-machine) services, with fleets of tracking satellites, soon to be joined by broadband communications satellites in low earth orbit (LEO).
The satellite industry has steadily moved towards open architecture, which many agree should be based on all-IP and 5G, in order to enable heterogeneous, yet fully integrated networks. End user speeds for consumers have continued to climb for satellites, and are anticipated to climb from current 25 Mbps/3 Mbps consumer services, to speeds approaching 100 Mbps. The goal is to drive prices to the point that they are competitive with terrestrial networks. Satellites have continued to provide service for underserved communities, and to provide connectivity anywhere, including land, air or sea.
Why does 5G matter to the satellite industry? For one thing, the industry can learn from the underlying technologies being developed for 5G and not have to recreate the wheel by duplicating efforts or developing proprietary solutions. In any event, satellite networks are going to need to support the 5G management and data interfaces so they can provide viable 5G extensions through broadband and backhaul satellite links. Finally, there is a huge advantage to the satellite industry participating in multi-access solutions, as well as entering new markets like connected cars that will use wireless in town, and satellite on the road.
In order for the satellite industry to align well with 5G there are certain principles and tools that will need to be implemented:
SDN or Software Defined Networking, is a mechanism that separates the data plane and control plane, permitting decision making to be centralized and performed via a programmable interface. SDN is a term that encompasses several network technologies. The aim is to make the entire network operate similar to a modern data center with its virtualized server and storage infrastructure.
NFV or Network Function Virtualization, essentially removes network functions from boxes located everywhere, and replaces them with pieces of software that operate where and as needed within the cloud network. Where networking devices were once purchased with particular features and capabilities, now these capabilities are essentially invoked by software, and modified as needed using standard off the shelf hardware, changing the functionality of the device based on the networking tasks required, i.e. mesh or star, shared or dedicated, router or firewall, etc.
Service Orchestration ties it together, automating the provisioning process, by leveraging "service chaining." The "service chain" is a representation of services connected across the network using software provisioning. Instead of box by box configuration to deal with network changes, new services are implemented as software-only, running on standard hardware. Connections can be set up and torn down as needed.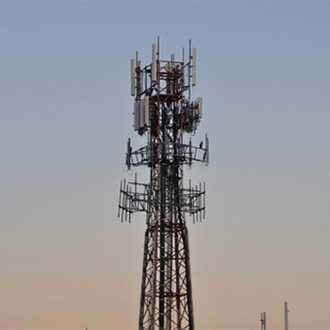 Evolved Packet Core (EPC) keeps track of an ever evolving mobile network, ensuring that users can access the network from anywhere and maintain their level of expected services. A typical LTE Evolved Packet Core (EPC) will have components such as a Home Subscriber Server to manage clients, a Mobility Management Entity which manages access to the network, and a Serving Gateway which assigns a subscriber to a particular radio tower. It will also have a server for authentication, authorization and accounting, a Policy and Charging Rules function, and finally a Public Data Network Gateway that switches the traffic to the internet or other IP core network.
Satellite 5G or Sat5G providers will replace hard-coded hardware-based networks with software based, reconfigurable networks. Satellite will need to embrace 5G, to make the industry even more relevant, as a tier one player in the global telecom market. Forward thinking satellite technology providers such as iDirect Technologies, are already researching how to incorporate SDN, NFV, EPC, etc. within a standardized framework that will ease integration and deployment.
The role of the satellite operator is likely to change from that of wholesale provider of bandwidth, to value-added partners for 4G and 5G, as satellite integrates and extends service to IoT, M2M, connected cars, trains, trucks, etc. Operators plan to offer services that integrate with 5G networks, delivering multi-media video, broadband access, and contributing to initiatives such as Smart Cities, Smart Agriculture and Aero connectivity.
Moving forward is going to require cooperation by multiple participants, each with its own characteristics. Satellites are generally global networks that often provide services other technologies cannot replace. They efficiently use and re-use frequency spectrum and generate economies of scale based on equipment used worldwide. Currently they are more cost-effective in rural and remote areas, but that may be changing as satellite costs per Mbps continue to decline and gain competitiveness with terrestrial options.
Terrestrial mobile operators on the other hand can use different national networks by using multiple radios inside the device. It costs little to add multiple bands. Mobile providers are still making huge investments into 4G/LTE and they will need to protect those investments, and roll them into 5G, not replace them outright. Fortunately there is still plenty of allocated spectrum available to be licensed for mobile terrestrial services.
Looking at these characteristics, it's evident that 5G will require a mix of technologies to deliver subscriber/client needs. If all are to succeed, one sector, such as terrestrial cannot be at the expense of another, such as satellite. 5G Spectrum management decisions must respect standards such as ITU WRC-15, and work within the ITU (International Telecommunication Union) ensuring regulatory certainty to enable the future growth of all sectors.
All this being said, what is the "sweet spot" for satellite in the 5G future? Satellite will leverage its advantage of high bandwidth and ubiquitous coverage to support several applications. Trunking and Head-End Feed applications will use satellite to deliver high speed direct connectivity to remote or hard to reach locations. Backhauling and Tower Feed by satellites will provide high speed connectivity including multicast content to wireless towers, access points, and the cloud. Communications on the move (COTM) is another area of opportunity where satellites provide connectivity for boats, trains, planes and even connected cars. Finally, satellites will continue to deliver content that complements terrestrial broadband, including direct connectivity to end users at higher speeds and lower prices. While these applications are already being supported by satellite services to some extent, the areas of interest will increase as 5G integration becomes tighter between terrestrial and satellite based services.
In order to make all this happen, there are a variety of organizations coming together to discuss the critical issues that will lead to success. One example is conferences like DC5G where telecom, industry experts, satellite service providers, innovators and policy makers come together to learn about the future of the 5G ecosystem. Prominent international organizations include the European Union's Satellite and Terrestrial Network for 5G (SaT5G) program, promoted by Avanti Communications, iDirect and others. SaT5G is the ESA's (European Space Agency) Satellite for 5G initiative. There is also the European Telecommunications Standards Institute (ETSI), and 3rd Generation Partnership Project (3GPP). These organizations will discuss how 5G will eliminate restrictions for customers, provide seamless connectivity and mobility, and make changes to the automobile industry. Participants will learn how the industry can maximize profits if they work together. They will discuss and plan the roll-out of the 5G physical infrastructure over a period of years and discuss how bandwidth will be allocated and distributed to various providers. Discussion about enhanced network security and preventing interference will also be issues of interest, and of course there will be marketing discussions about how to develop the backhaul market in different regions.
The communications industry has the challenge of developing a next generation communications system that makes a true "global conversation" possible. As service providers, technology companies, innovators, policy makers and other interested parties come together to develop an encompassing, agile, flexible platform capable of evolving as demand and requirements change, so too might it globally connect all of us so that we might work together, collaborating for a better future for our species and our home planet.