May 20, 2015
Long one of the ultimate status symbols, yachts that cruise the oceans of the world offer a freedom unmatched in any other form of travel. Superyachts, usually defined as measuring 79 feet or more with a professional crew, raise the bar even higher. Industry experts estimate there are some 5,000 superyachts in operation worldwide with more than one-fifth of them purchased in the last five years. Costing their owners tens if not hundreds of millions of dollars, superyachts allow owners to literally take their world with them as they travel the seas. Part of that world they carry with them is Internet access. Even those who enjoy the luxury of a yacht want to remain tethered to the Internet and the world they left onshore.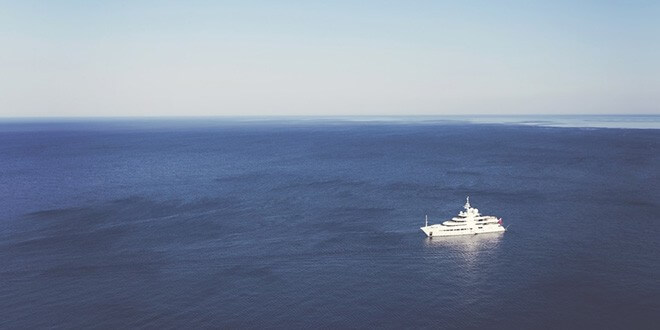 Yachts, and especially superyachts, are large ticket items. In February, the "Triple Deuce" mega-yacht was announced. When completed in 2018, the 728-foot mega-yacht will be the biggest in the world. The Triple Deuce is expected to cost between $1.1 and $1.2 billion and will eclipse the size of the current world's biggest superyacht "Azzam," by more than 131 feet. The cost of maintaining a super yacht can be staggering. Here are some examples of annual maintenance costs for a super yacht:
Fuel – $400K
Dockage – $350K
Vessel Insurance – $240K
Maintenance and Repairs – $1M
Crew Salaries – $1.4M
Maritime satellite internet -benefits of satellite internet for boats
In comparison, costs for reliable satellite Internet for yachts are miniscule. The maritime market is experiencing a rapid growth spurt and BusinessCom's ID MAR broadband Internet solution is perfectly positioned to serve that market. BusinessCom's ID MAR solution offers yacht owners, as well as other maritime customers, the type of cutting edge technology that fits in a superyacht. ID MAR service combines high quality Internet access that provides quality data, voice and video service to those sailing the high seas. BusinessCom's satellite service design features custom tailored Quality of Service (QoS) profiling and bandwidth management with redundant twin antenna radomes.
The ID MAR service is based on a compact set-top terminal that delivers a satellite modem, IP router, TCP optimization over satellite, encryption and QoS/prioritization packaged in one easy to deploy solution. BusinessCom's ID MAR solution can automatically identify, classify and prioritize data traffic across the network to provide flexible service and application options for each vessel. The service integrates hardware and software to deliver bi-directional broadband connectivity easily and efficiently using industry-standard Ethernet connections and TCP/IP protocols. The system is highly scalable for both inbound and outbound data rates, allowing customers to easily upgrade for additional bandwidth requirements.
The development of BusinessCom's IP-based solution has resulted in more reliable ship-to-shore connectivity using VoIP, VPN and video. This allows for improved vessel operation via real-time condition monitoring and increased crew morale due to having reliable communications links to friends and families during a voyage.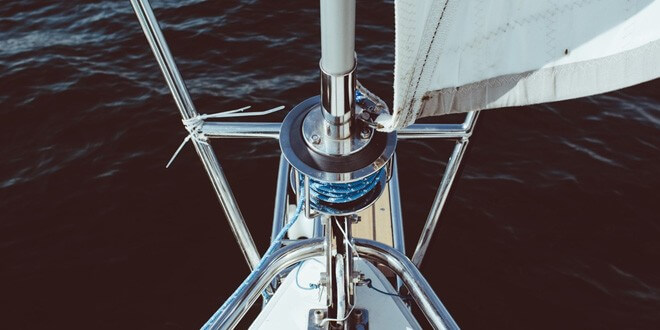 Historically, maritime networks were restricted by narrowband systems built using SCPC technology. These systems were not tailored to the dynamic needs of each ship and consequently were over-dimensioned and over-priced for smaller fleets and individual owners with inflated per minute and per megabyte charges. As technology advanced, solutions for high speed VSAT services have emerged. Networks built using Time Division Multiple Access (TDMA) allow for the intelligent sharing of bandwidth to provide a more reliable, efficient and cost effective option. Vessel owners now have a viable option for condition monitoring, IT remote diagnostics, vessel/engine telemetry and logistics and cargo data exchange. Crew members and guests can take advantage of cellular service and VoIP, email, web browsing and streaming video despite being miles away from shore.
Providers can segment bandwidth across multiple ships and prioritize allocation to each shop's dynamic requirements, all while protecting CIR and QoS settings for high priority traffic. A perfect example of how far the technology has come was the recent Mayweather-Pacquiao boxing match that was offered to the cruise industry. Thousands of passengers on cruise ships in the Pacific, Mediterranean, Gulf of Mexico and Atlantic oceans were able to tune into one of the most publicized sporting events in recent history. Maritime CEO Magazine is currently conducting a poll on the key issues facing shippers and the first question on the poll is, "Should all seafarers have access to broadband internet at sea?"