Satellite to Provide Service to Alaska
Mar 29, 2022
In July 2019 we discussed a new satellite platform for GEO orbits. See: MicroGEO Satellites Stake out a Claim. The term "NewSpace" was popular a few short years ago, when Astranis got into the game. They designed a new satellite for GEO orbit, that could be manufactured and deployed in record time. The new satellite was designed to be much smaller, and to deliver much better pricing. The first one is now ready to be deployed.
The Astranis MicroGEO satellites are twenty times smaller than typical GEO satellites, standing at less than the height of a man, compared with GEO satellites that are larger than school busses. They also offer less capacity in Ku or Ka band, with 7.5 Gbps to start, as compared with 300 Gbps using an HTS (High Throughput Satellite) in GEO orbit. However, the satellite is designed to target a specific market. The capacity is expected to be largely sold before launch and the remaining capacity to be sold more quickly once in orbit. Large high-capacity GEO satellites may take a long time before enough capacity is sold to begin making a profit. Because the satellite is smaller and lighter, it costs less to launch, and does not necessarily require a large rocket to get to GEO orbit. An electrical propulsion system will move it into orbit, when launched from a less powerful rocket. Through frequency reuse, several MicroGEO satellites could be located near each other in GEO orbit, without worrying about interference.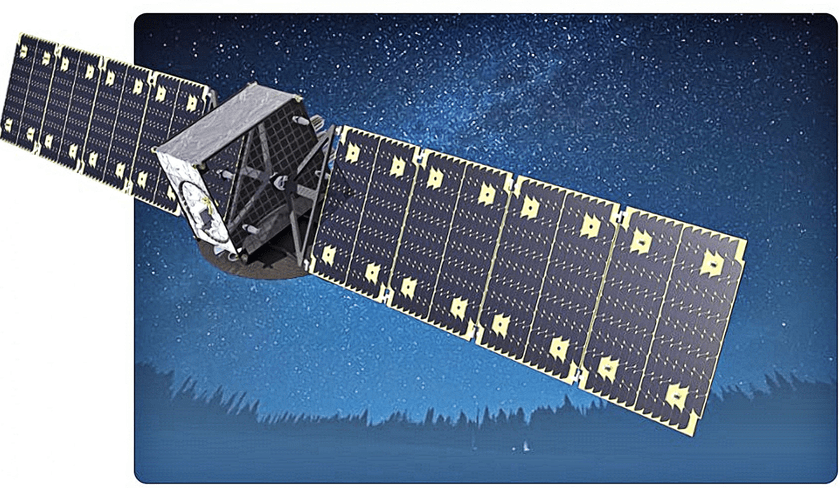 Astranis MicroGEO. Credit: Astranis
Not only is it less expensive to build individual satellites because they are smaller, but the platform production costs are also lower. Astranis is using SDR or Software Defined Radio technology, which we discussed recently in Software Defined Satellites. Normally satellites are designed using hardware to communicate at certain frequencies. Once the satellite is in place, there is no changing or upgrading it for the entire duration of the mission. With SDR, frequencies can be uploaded and changed to meet new mission objectives that might arise. It also means that every satellite being manufactured does not have to have specific hardware supporting specific frequencies, for a specific application. Instead, the required frequencies can be uploaded into the SDR based on the application requirements. This reduces manufacturing costs and accelerates the rate at which new satellites can be built. Initially the SDR was expected to deliver a payload of 7.5 Gbps, but testing last year indicates they may get closer to 10 Gbps.
Astranis' first customer is the state of Alaska. This state is a perfect candidate for a MicroGEO satellite. There are all sorts of geographical obstacles to extending terrestrial internet throughout Alaska. A focused MicroGEO satellite will provide high bandwidth, low-cost internet for the state, according to the company. The satellite was initially planned to be launched on a SpaceX Falcon 9 in 2021, but thanks to Covid, the launch date was pushed back. Astranis has just completed final testing on the first production satellite. It is ready to ship to the launch site, and has undergone vibration and vibroacoustic testing, solar array, and antenna deployment tests, as well as propulsion, software, and electrical checkouts. All this followed a successful thermal-vacuum test concluded late in 2021. These tests are required to ensure that the satellite can withstand the forces it will be subjected to during launch.
Speaking of launch, because of the Covid delays, the satellite will now be launched this spring by a Falcon Heavy rocket. The extra boost from Falcon Heavy will put the new satellite on target months faster, as it won't need to rely as much on the slow electrical propulsion system to raise the orbit. 100,000 rural Alaskans are anxiously awaiting affordable high-speed broadband. The Astranis capacity should approximately triple satellite capacity covering Alaska today.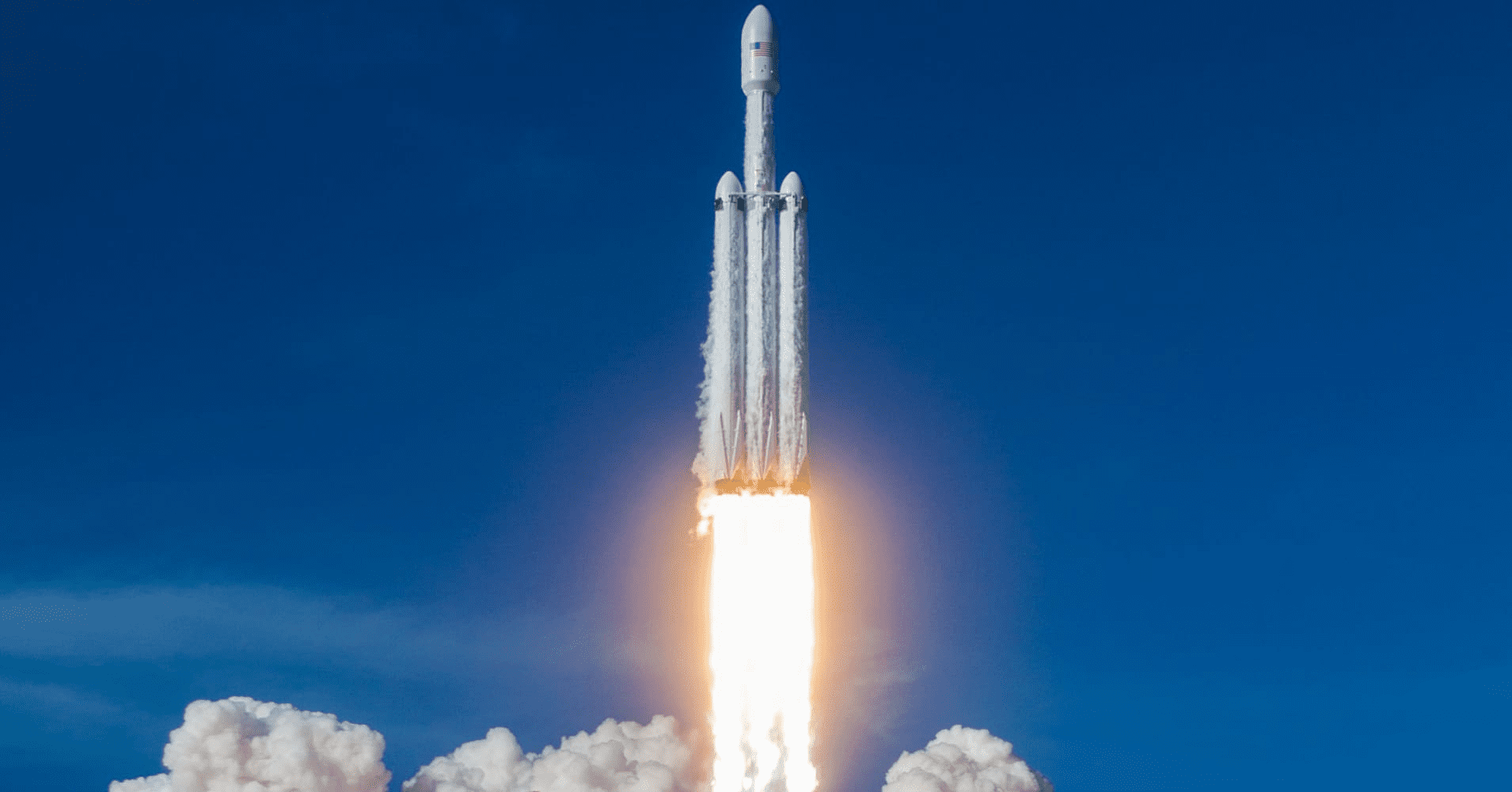 SpaceX Falcon Heavy Rocket Will Launch Astranis Communications Satellite
According to Astranis, Anuvu, LLC has announced plans to purchase two satellites, noting that it intends to purchase six more to expand in-flight connectivity services. With growing interest and demand, Astranis has geared up to build four more MicroGEO satellites with plans for dozens or even hundreds later. We look forward to a successful Falcon Heavy launch and deployment. Please contact BusinessCom if you are interested in your own MicroGEO satellite and want to learn more about costs and timeframes.