Expanding the Demand for Internet Access
Jun 01, 2020
BusinessCom Networks is of course a leading broadband satellite operator; however we keep track of other technologies that provide connectivity to the underserved. Even though we often compete with other connectivity options such as fiber and microwave, we are all lifted by a rising tide. When internet access is extended by other media, it drives the demand for new services in more rural areas as word spreads of the benefits of the internet.
One large subsea cable project is being designed and prepared for deployment in Africa. Africa is the least connected of the continents. Only a quarter of its 1.3 billion people are connected to the internet. There are many challenges in reaching this large market, but the more the internet is expanded, the more demand there will be, and there will always be rural, difficult to access locations where satellite is the best choice. Satellite is also a great choice to back up terrestrial services once a company has become dependent on having internet access.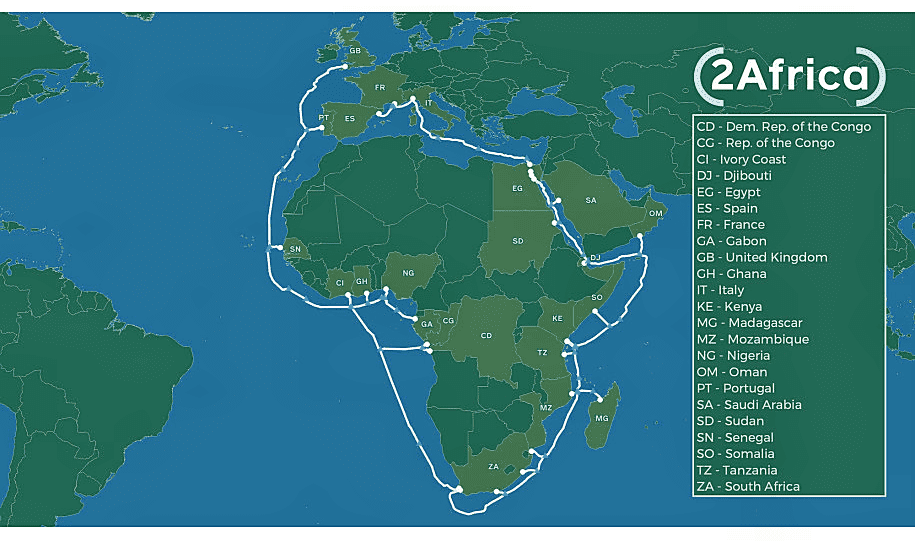 Credit: Facebook Engineering
China Mobile International, Facebook, MTN GlobalConnect, Orange, stc, Telecom Egypt, Vodafone and WIOCC have recently announced a partnership to build 2Africa, the most extensive and comprehensive subsea cable designed to serve Africa and the Middle East region. Alcatel Submarine Networks (ASN) has been appointed to build the cable which will be 37,000 km (2300 miles) long. This is almost equal to the circumference of the Earth. The cable should provide three times the total network capacity of the existing subsea cables servicing Africa. It will have 21 landings in 16 different countries in Africa and is expected to go live in 2023 – 2024. After it is deployed, the infrastructure will support rapidly increasing demand in the region and support continuing growth for 4G, 5G and other broadband access for hundreds of millions of people.
The 2Africa cable will leverage a new design from Alcatel Submarine Networks called SDM1 or Spatial Division Multiplexing, which optimizes the cost per bit. SDM1 provides new product features such as repeater pumping schemes and higher fiber counts in the cable design – up to 16 fiber pairs for 2Africa. It leverages proven and widely used fiber technologies. Optimized electrical dimensioning results in a smaller cable conductor. Wavelength selective switching (WSS), a means of switching signals between optical fibers on a per-wavelength basis, will provide more flexible capacity management for the much greater capacity being delivered.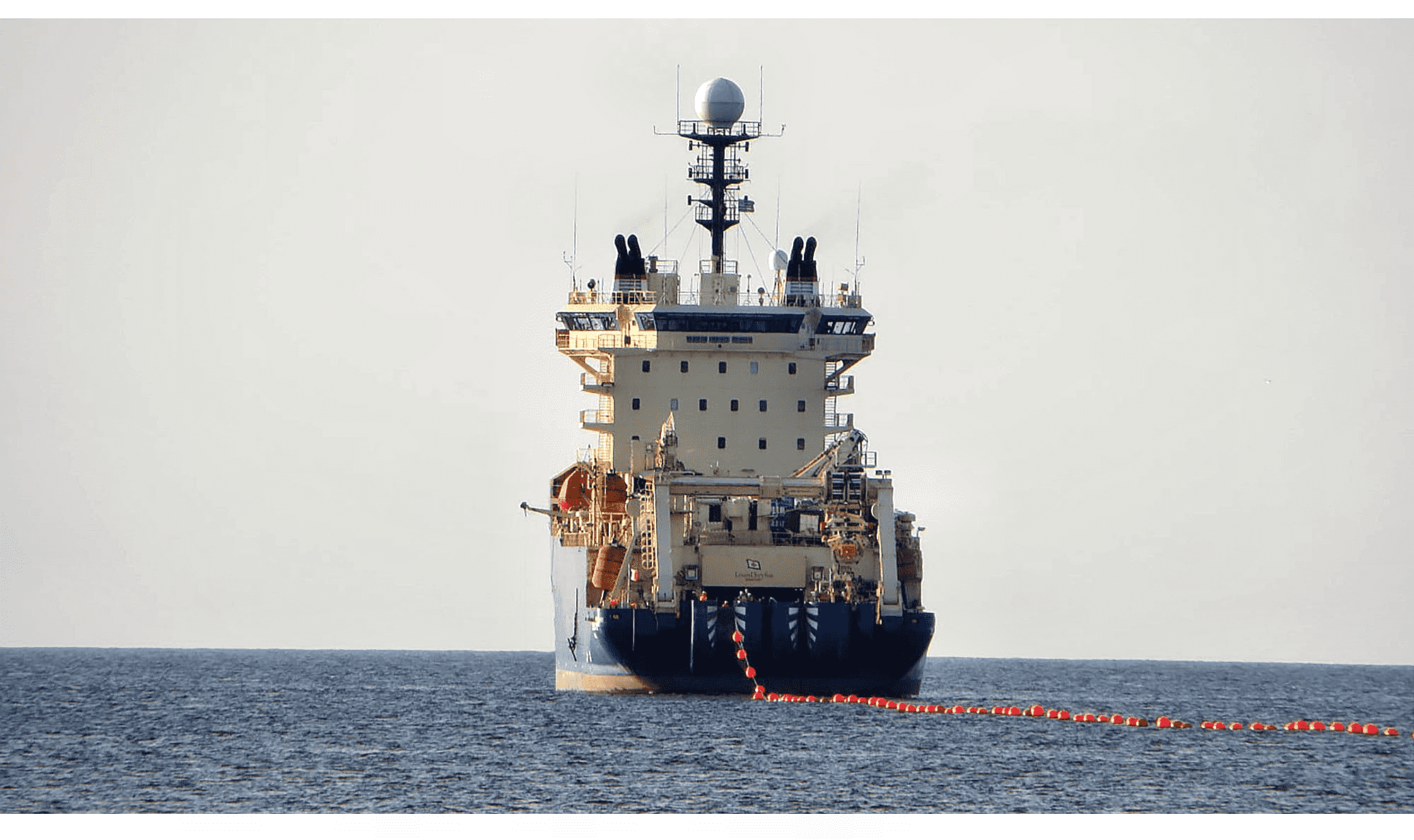 Credit: Facebook Engineering
Service providers will have fair and equitable access to capacity in carrier-neutral data centers, and open-access cable landing stations. This will facilitate a healthy internet ecosystem benefiting individuals and businesses alike. Increased connectivity provides tremendous benefits in communities, delivering health care and educational possibilities previously unavailable. We know from experience that communities gaining access to reliable internet services will flourish, and those of us in the satellite business expect to indirectly benefit from the increased demand for services as people in remote areas seek similar benefits to those now along the shores of the African continent.