Communications on the Move for FPAs
Oct 06, 2020
In November 2017, we reviewed the technology behind Flat Panel Antennas (FPAs). See: Flat Panel Antennas – State of the Art. A half year later, in April 2018 following a visit to Satellite 2018 in Washington, DC, we questioned in Are Flat Panel Antennas Affordable? whether the antennas were ready for the general market. The answer at that time was, aside from a few specialized applications, they were not yet affordable to the enterprise market and certainly not to the consumer market. That may all be starting to change as growing demand for mobility solutions is driving the need for small, efficient, lightweight, low profile antenna solutions and customized services to support them. As volumes ramp up, pricing is coming down.
At BusinessCom we are seeing an uptick in interest for mobile VSAT hardware and services supporting commercial operations, government/military, maritime, and first responders. As such, BusinessCom is now providing COTM (Communications on the Move) service specifically designed to support FPAs such as Kymeta™. FPAs provide low-profile solutions for public transport vehicles like buses, coaches, and trains. See: VSAT Services for Trains. Mobile solutions supporting on the move communications are attractive to civilian armored vehicles, recreational vehicles, and truck fleets. Government and Defense clients are interested in COTM services for military vehicles, patrol ships and first responders. FPAs are of interest to the maritime industry, where environmental conditions are hard on the mechanical parabolic antennas normally used. FPAs are showing up on superyachts, fishing fleets, ferry services and even smaller pleasure craft. Wherever a lightweight, easily deployable antenna is needed for fixed applications such as mining and construction, offshore platforms, or alternative energy installations, an FPA may be the best solution.
BusinessCom is pleased to announce that we are now also a Kymeta™ Partner and will be working together on programs featuring their advanced FPAs and developing a new service specifically designed to support this type of platform.
Kymeta's u7 Ku band satellite terminal is a lightweight, low profile, high throughput system designed for COTM. The FPA provides connectivity for mobile vehicles, vessels, or a fixed platform simply and reliably. The u7 comes with integrated 8W or 16W BUC. The unit dimensions are W 82.3 cm × D 82.3 cm × H 16.6 cm (W 32.4 in. × D 32.4 in. × H 6.5 in.) and weighs about 20.41 kg (45 lb.) depending on the model. The new u8 model will be released in Q4 of 2020. The u8 will have a wider Ku band operating range and we will feature u8 service options with higher SLA availability and throughput.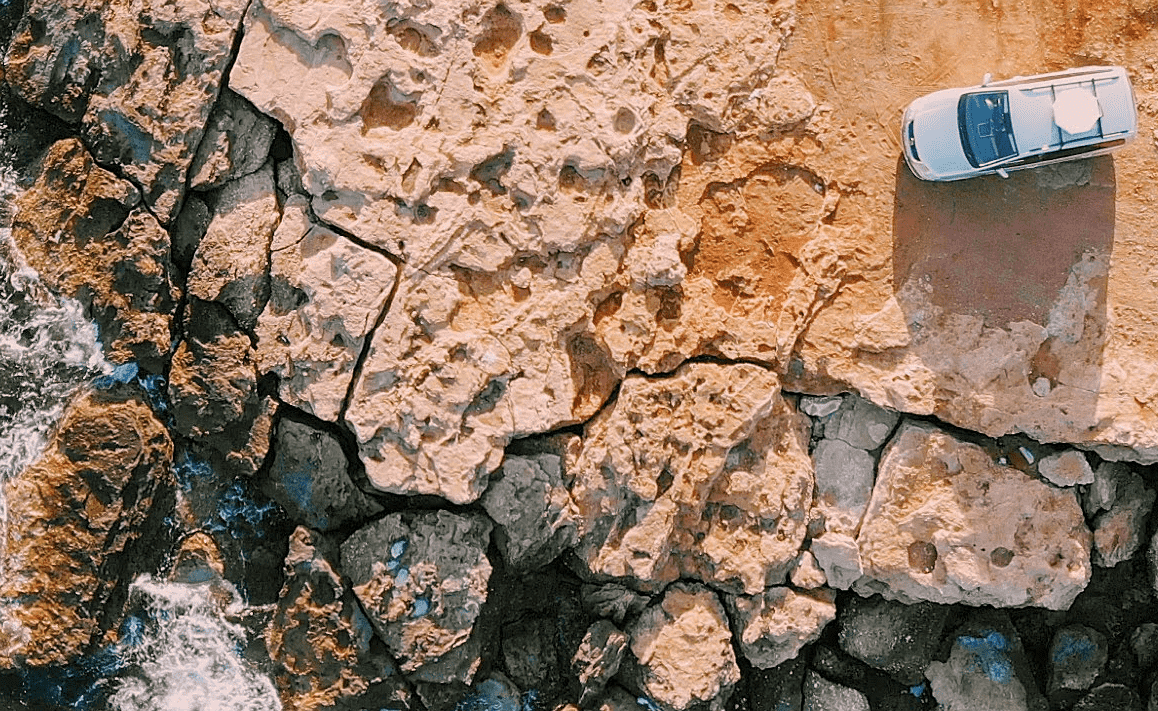 BusinessCom COTM Service
BusinessCom's COTM service design takes into consideration the EIRP and G/T of the terminal and deliver a full broadband service that is not available in L-band, via Iridium, Certus, Thuraya or BGAN.
We anticipate that there are a growing number of clients seeking something faster than a typical Inmarsat/Iridium link that can be delivered with a compact terminal. This service targets government and military clients, first responders, trains, trucks, and maritime vessels. It runs on the same VSAT hub as our traditional fixed satellite services such as iDirect Broadband and DVB-S2/SCPC, however the service is optimized for flat panel electronically scanned antennas (ESAs). These include solutions built around phased array and metamaterial antennas such as the Kymeta™ u7 and u8. This service relies on low-order modulation and FEC (forward error correction) in both inbound and outbound directions. A custom satellite transponder operation mode optimizes spectral efficiency, maximizing network availability and available user throughput.
As mentioned above, the idea is to offer a version of our successful iDirect Broadband service but designed to support the smaller FPA solutions and support COTM. That includes the ability to offer managed private networks (MPN) in which a pool of bandwidth is carved out for multiple remote terminals to share, as though it was one large site. Rather than buying an individual site service for every terminal, which means paying for idle time when the unit is not in use, a pool of bandwidth can be made available in 64 kbps increments up to a planned 10-30 Mbps, depending on the location, to support however many terminals are likely to be busy at the same time. This approach will often result in significant cost savings. All the traffic can be backhauled to the internet, or to more than 60 PoPs around the world via MPLS or SD-WAN links or International Ethernet Private Line (IEPL).
Please contact BusinessCom Networks if you are interested in learning more about our new COTM service for FPAs.