May 21, 2015
How To Choose The Best Satellite Internet For Your Needs
The telecommunications world is exploding. Tech and transportation giants such as Google, Facebook, SpaceX and Virgin
Galactic are all positioning themselves to be in the thick of satellite Internet delivery services in both the short
and long term. This means customers will soon have more choices than ever before. For businesses and individuals,
choosing a satellite Internet provider can be a complex and confusing task. Here are some tips for choosing the best
options in Satellite Internet:
The first thing to consider is what connection speeds the company offers. Downstream speeds are always faster
than upload speeds and can range from about 0.5 Mbps to over 10 Mbps. The download speed can affect how long it
takes to buffer a movie or download music or photos. Upload speeds can range from 100 Kbps to 3 Mbps, and this
affects how long it takes to share videos, pictures or music on social media sites.
Most companies offer multiple internet speed plans, ranging from cheaper, low-data plans to more expensive,
high-data plans. Most companies offer a tool to help you assess how much data you use to determine which service
plan is right for you.
Another consideration is traffic threshold. Some satellite ISPs put a cap on the data you can use per month.
What this means is that you are given X amount of data to use per month depending on your service plan. The
amount of data you are allotted depends on your plan, but plans typically range from 5 GB to 250 GB of data per
month. Regardless of your internet service provider, if you go over your allotted data amount, your internet
speeds will be scaled down, limiting you to slow internet connections until the next month. However, some
companies allow you to pay for more data once you go over the threshold to give you fast connections again. Many
services, BusinessCom's included, are fully unlimited traffic and have no such caps.
When shopping for a provider, customers should also find out whether or not the company offers unlimited,
unmetered or extra internet access during off-peak or early-bird hours. This time period ranges from around
midnight to 8 a.m., depending on the service provider, and it allows you to download any large files without it
counting against your allotted data for the month.
Perhaps the most important factor in considering a provider is the level of customer support they offer. Look
for a company that offers 24/7 technical support in case you run into any issues while you browse the internet
on the weekend or early in the morning. Also look for companies that utilize multiple means of contact, such as
telephone, email and live chat support.
According to Satellite Internet Review, the top satellite Internet providers in Americas are Exede,
HughesNet and DishNet. BusinessCom, a Tier One provider, offers satellite Internet coverage for all of Africa, Asia,
the Middle East, Europe and the Americas. The company is striving to be a leader in the delivery of high performance
global satellite Internet services to enterprise customers, government, ISPs and voice/data carriers. The market is
a substantial one. Seventy percent of the planet is not served by more traditional DSL and fiber networks, meaning
that satellite
internet offers a chance to reach markets yet untapped.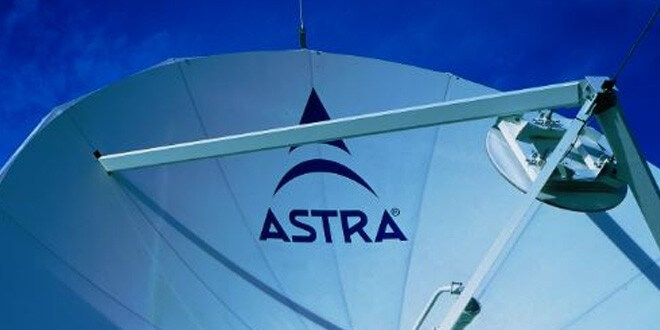 Here are some advantages to satellite Internet services:
Satellite Internet can reach remote areas without major infrastructure investment.
Satellite Internet can overcome physical barriers such as mountain ranges and other terrain by beaming signals
to satellite dishes placed with a clear line of sight with the satellite in question.
Satellite Internet is fast. Depending on the package, customers can expect broadband speeds faster than dialup,
ISDN or similar technologies.
Satellite internet connections can handle high traffic usage, which means they support high volumes of users.
As the technology gap between satellite and cable/fiber quality closes, more and more customers will be choosing
which satellite Internet provider when they "cut the cord" on cable and fiber. According to some experts, satellite
Internet will soon have some major advantages over its rivals. Much of the infrastructure for satellite is installed
on a customer's property, requiring no rights of way or utility easements. A new generation of satellites is
attacking the latency issue, long the major thorn in satellite Internet communications. And for clients such as the
maritime industry, remote military or scientific installations in sparsely populated regions of the world, satellite
Internet is already the solution of choice.
Dick David, CEO and co-founder of the NewSpace Global research firm, is optimistic about coming
technological advances in the satellite industry. "When you consider that light travels faster through a vacuum and
that satellites can direct signals through fewer routers, we're looking at satellites not only competing with cable
but also taking a lot of that market share," he said.