Jul 31, 2018
Space technology solutions provider, SSL a provider of advanced spacecraft systems announced the shipment of the first of three satellites to the SpaceX launch base at Cape Canaveral in Florida.  The three state-of-the-art satellites will contribute significantly to broadband communications within their respective footprints.
The first to ship, Telstar 19 VANTAGE, was built for Telesat.  It will be the 50th SSL-built communications satellite to launch in the last ten years. It is scheduled to be launched next month.  Following shortly thereafter will be Telstar 18 VANTAGE, another HTS (High Throughput Satellite for Telesat, and the Merah Putih satellite (previously Telkom-4), which is being launched for Indonesia's, PT Telkom Indonesia (Persero) Tbk.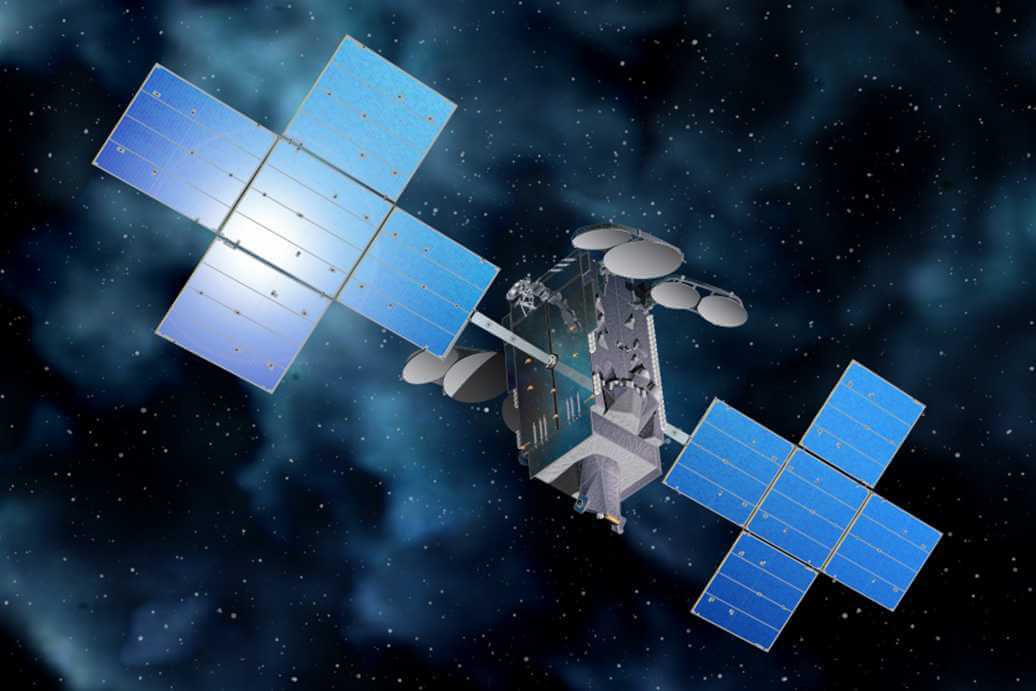 Telstar 19 VANTAGE
Telstar 19 will move to 63 degrees West, the same location used today by Telesat's Telstar 14R.  It will support advanced broadband connectivity for enterprise, consumer and mobile users throughout the America's and the Atlantic.  The satellite, like other VANTAGE models will provide a mix of broad regional beams along with multiple, powerful HTS spot beams.  The HTS technology utilizes multiple small hot beams, laid out in such a way that the frequencies delivering service can be used in multiple spots, providing cost effective savings in frequency use, optimizing network performance and providing higher throughput.
The satellite will provide a combination of Ka and Ku HTS spot beams.  Telesat's Ka-band HTS beams will service Northern Canada, the Caribbean, the North Atlantic Ocean and South America.  Ku-band HTS spot beams will service the Brazilian and Andean regions.  Finally, there will be a new Ku-band broadbeam providing capacity over the North Atlantic Ocean servicing the important maritime mobility market.
Telstar 18 VANTAGE
The third HTS in Telesat's fleet will connect Asia to the Americas from its orbital position at 138 degrees East.  Replacing Telstar 18, it will provide extensive C-band coverage of Asia and deliver Ku-band spot beams in Malaysia and Indonesia.  Six additional Ku-band regional beams will also be provided.  The HTS high performance beams are designed to meet the growing demand in that region for mobility, enterprise networks, and telecom services.  Telesat partnered with APT Satellite of Hong Kong on this satellite which is referred to as Apstar-5C, by APT.
Merah Putih
The name represents the red and white of the Indonesian flag.  This satellite will provide service throughout 17,000 islands that make up the Indonesian archipelago, along with India and other parts of South and Southeast Asia.  Integrated into Telkom's greater telecommunications network, Merah Putih will participate in the backbone that connects Indonesia, which also includes submarine cable.
The satellite will replace Telkom-1 at 108 degrees East.  Its entire payload is C-band which will provide internet and telephone service for widely remote regions, in an equatorial/tropical region where C-band is more reliable.  It will also provide backhaul for cellular services.
SSL and Maxar
In addition to commercial satellites, SSL, an innovator for 60 years, has produced state-of-the-art small satellites, sophisticated robotics and autonomous solutions for remote operations. The speed and regularity with which SSL is shipping satellites – three, one right after the other – is a testament to their experience and skill.  SSL's group president, Dario Zamarian said, "The cadence this month of shipping out three satellites for launch demonstrates our ongoing market leadership and commitment to quality reliability, and performance."
SSL is a Maxar Technologies company.  Maxar is deeply vested in the new space economy, working to develop and maintain infrastructure, and information systems that are expected to spark NewSpace – the commercialization of space for everyone.