Lockheed Martin to Launch Satellite in 2024 for 5G Connectivity Demo
Nov 20, 2023
Defense contractor Lockheed Martin plans to launch an experimental payload to orbit in 2024 to showcase 5G connectivity from space. The demonstration is part of Lockheed's larger 5G.MIL project started in 2020 to deliver high-speed 5G communications for military users across air, sea, land, and space.
By extending 5G into space, Lockheed aims to create an integrated "all-domain network" seamlessly linking space assets, aircraft, ships, and ground forces. Fast and resilient cross-domain communications are critical for joint military operations.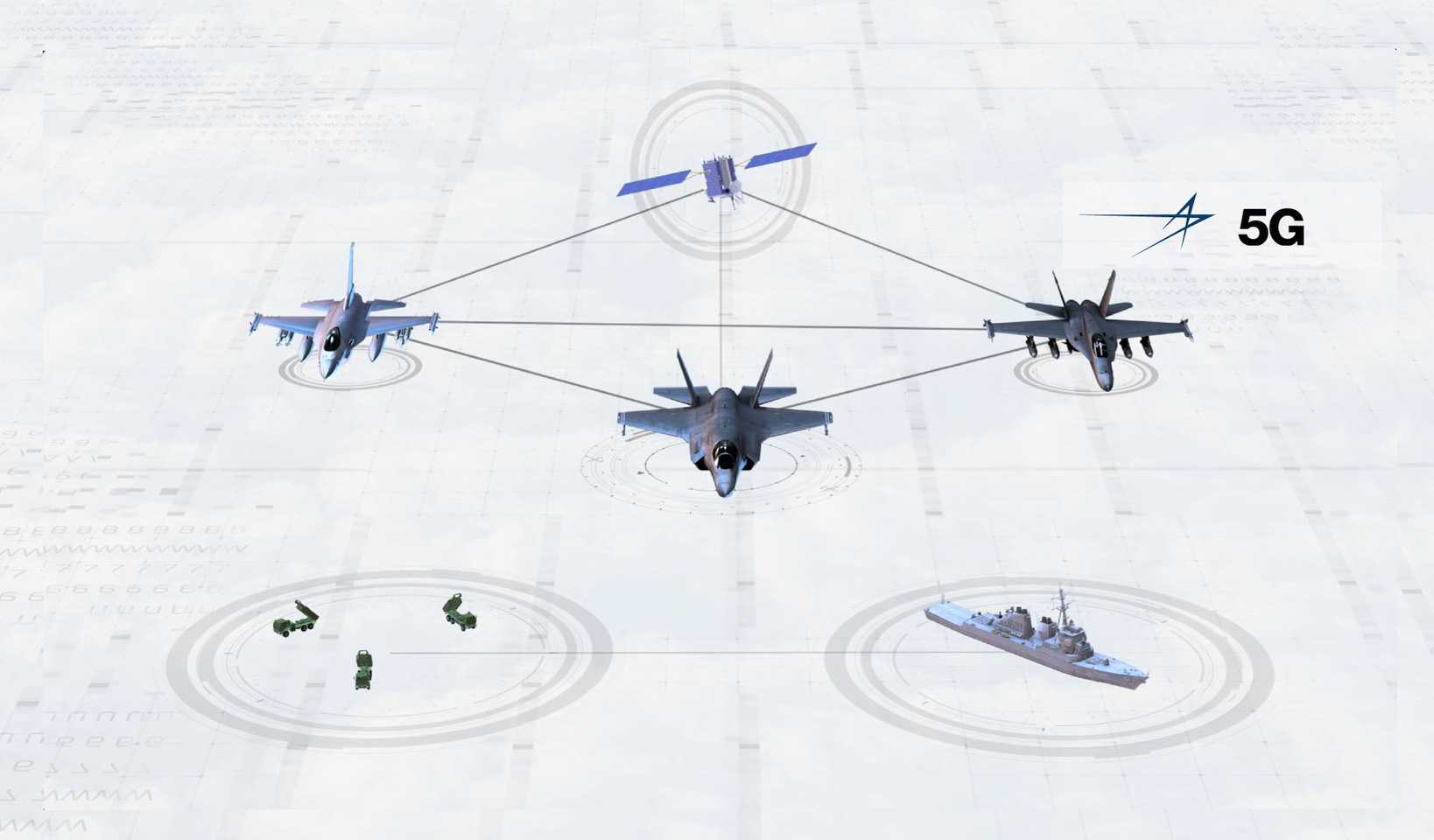 5G.MIL promo illustration. Credit: Lockheed Martinin
Dan Rice, Lockheed's VP for 5G.MIL, said the company recently finished testing a satellite 5G payload and will launch it to low Earth orbit in 2024 aboard a small satellite bus. This will be the first orbital test of an advanced regenerative 5G payload designed entirely by Lockheed.
Unlike other commercial 5G satellite networks that route signals through ground stations, Lockheed's payload has onboard processing enabling direct satellite-to-satellite and satellite-to-user links. This provides greater resilience and security in contested environments by bypassing terrestrial infrastructure when needed.
In recent ground tests, the payload and user terminals successfully connected and transferred data including live video streaming. The 5G implementation complies with 3GPP's latest Release 17 standard for global interoperability. An open interface design allows integration with diverse networks and user equipment. Lockheed has also demonstrated experimental hybrid 5G networks combining air, land, and space connectivity — key to enabling joint all-domain operations. The company is considering offering 5G satellite services itself or providing payloads to commercial operators.
A standards-based design ensures compatibility with the massive volume of existing user devices to lower costs. Lockheed is leveraging its expertise as a space leader and top defense contractor to deliver advanced capabilities benefiting both military and commercial users.
While satellite internet today relies on large expensive spacecraft in high orbits, Lockheed's payload shows small satellites in low Earth orbit can soon provide 5G speeds. As one of few companies able to lead this convergence of 5G, satellite, and military communications, Lockheed is positioned to revolutionize secure connectivity.
The forthcoming orbital test will validate 5G performance and interoperability in space. It represents a major milestone toward realizing the game-changing vision of an integrated multi-domain 5G network. Advanced communications are vital for the increasingly complex warfare environment. Lockheed Martin aims to prove that 5G-enabled satellites can provide the real-time seamless connectivity warfighters need now and well into the future.
Lockheed Martin Corporation is an American global aerospace, defense, security, and advanced technology company. Established in March 1995, following the merger of Lockheed Corporation and Martin Marietta, its headquarters is situated in Bethesda, Maryland, USA. Renowned for its significant contributions to the aerospace and defense sectors, the company is involved in the design, production, and distribution of various technology-driven solutions, including aircraft, missiles, spacecraft, defense systems, and more.
Lockheed Martin has a rich history marked by pioneering achievements, such as developing the F-16 Fighting Falcon and the SR-71 Blackbird, as well as playing a pivotal role in NASA's space exploration endeavors, including the Hubble Space Telescope and Mars rovers. The corporation continues to be a prominent figure in technological advancements and defense innovation worldwide.