Telesat's LEO-3 is Scheduled to be Launched by Rocket Lab
Jun 05, 2023
Rocket Lab USA, Inc., a leading provider of launch services and space systems, will launch the LEO 3 satellite as part of an Electron mission slated for Q3 2023. The announcement marks a significant milestone for Telesat as it moves forward in its plans to deploy its LEO constellation and provide high-speed broadband connectivity to users around the world.
It is anticipated that the LEO 3 satellite will serve as a platform for highlighting Telesat's cutting-edge technology and capabilities, which include high-throughput connectivity and resilient cybersecurity features. SFL, which is a Canadian-based microsatellite company, has been selected for its expertise in developing small satellites for a wide range of missions.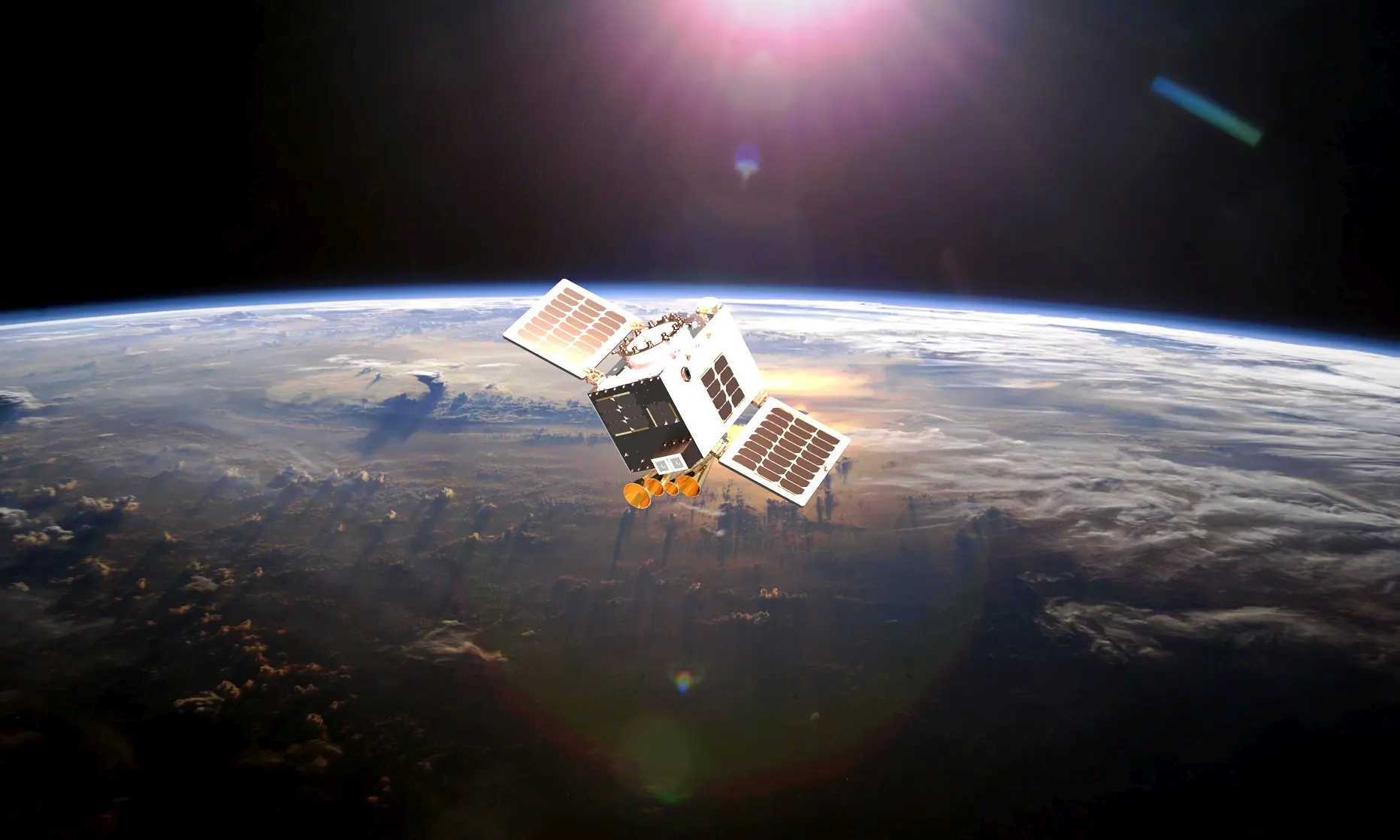 LEO 3 artist rendering
Credit: Twitter @RocketLab

The LEO 3 satellite is currently in the construction phase and will be built using SFL's highly advanced DEFIANT microsatellite platform. This innovative platform has been specifically designed to support even the most challenging of missions without comprising overall performance. Despite the difficulty of the mission, the completed satellite will have impressive compact dimensions of 30x30x45 cm and weigh just 30 kg, which is a testament to the superior design and engineering capabilities of both SFL and DEFIANT. SFL has already developed more than a dozen DEFIANT satellites for various clients, which are presently in orbit and being utilized for significant applications such as maritime ship tracking and radio frequency signal mapping, which serves as a testament to its expertise in this area.
SFL boasts an impressive track record spanning 25 years, during which it has undertaken 65 highly successful operational missions and currently has a further 27 missions in various stages of development and awaiting launch. SFL is presently in the advanced stages of completing LEO 3, which has been designed and developed within a relatively compressed schedule. The communication system has been seamlessly integrated with the LEO 3 bus, and rigorous vibration and electromagnetic compatibility tests have already been conducted on the satellite. However, further testing is still underway to ensure optimal performance and reliability.
Telesat's LEO constellation is designed to provide global coverage with low-latency and high-speed connectivity, enabling new applications and services such as autonomous vehicles, remote medicine, e-learning, and more. The company has already launched two demonstration satellites, which have successfully demonstrated the capabilities of the system.
"Electron was selected to launch LEO 3 given Rocket Lab's ability to meet the mission's special orbital requirements and the desire for rapid turnaround," says Dr. Robert Zee, Director, SFL.
One of the key objectives of the LEO 3 project is to validate Telesat's LEO constellation architecture, which is designed to provide global broadband connectivity. The constellation will consist of up to 298 satellites in several orbit planes and will offer low-latency, high-speed internet services to customers around the world.
The selection of SFL to manufacture Telesat's LEO 3 demonstration satellite is an exciting development for the company and the broader satellite industry. With Telesat's ongoing expansion of its LEO constellation, there is a significant opportunity to transform the way we communicate and connect, opening up novel prospects for individuals, businesses, and governments across the globe.