$1.5B Awarded by SDA to Build Tranche 2 Transport Layer
Aug 31, 2023
The U.S. Space Force's Space Development Agency (SDA) has selected industry giants Lockheed Martin and Northrop Grumman to design and build 72 satellites for the Tranche 2 Transport Layer – Beta, a key element of the planned National Defense Space Architecture. The rapid procurement aims to accelerate the delivery of vital targeting data to military users.
On August 21st, SDA announced contract awards worth over $1.5 billion to Lockheed Martin's Space division in Colorado and Northrop Grumman's Space Systems segment in California under competitive Other Transaction Authority agreements intended to prototype the Tranche 2 satellites.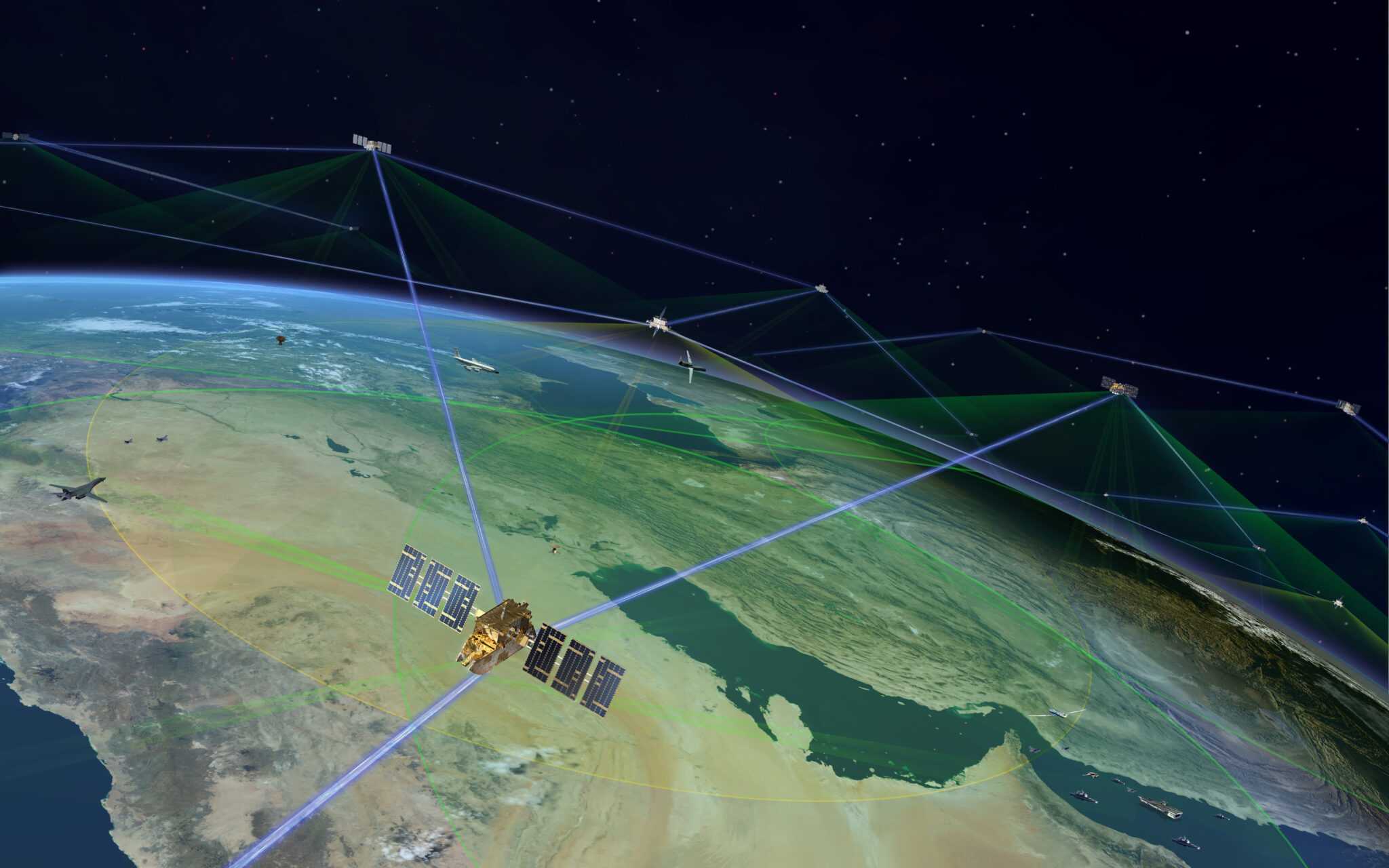 Northrop Grumman's artistic rendering of the planned Tranche 2 Transport Layer satellites. Photo: Northrop Grumman
Lockheed Martin received $816 million to manufacture 36 satellites while Northrop Grumman won $733 million to build the other 36 spacecraft. The awards come just 4 months after initial solicitation, with SDA utilizing an accelerated acquisition approach to field the Tranche 2 constellation on an ambitious timeline.
The Transport Layer is envisioned as a proliferated constellation in low Earth orbit that will connect sensors to shooters, enabling rapid sharing of targeting data to guide precision strikes. The Tranche 2 satellites will demonstrate advanced capabilities like optical inter-satellite links and on-orbit processing using artificial intelligence/machine learning.
SDA plans to leverage commercial technology and practices combined with military-specific features to field the Transport Layer faster and more affordably. The Beta satellites will allow the agency to evaluate the performance of the optical crosslinks and AI processing in space. Lessons learned will inform Tranche 1 and Tranche 3 designs.
With the awards, Lockheed and Northrop will provide end-to-end capability from design through launch and on-orbit operations. Each company will deliver space vehicles, ground command and control, and end-user terminals. The contracts have a two-year base period followed by a one-year option.
The Tranche 2 award comes shortly after L3Harris was selected in June to build four Tranche 0 pathfinder satellites to demonstrate laser crosslinks in space. SDA plans to launch two of the Pathfinders next year. Combined with the Tranche 1 award in May 2022, SDA has now moved out quickly on contracting its planned architecture.
SDA Director Dr. Derek Tournear said the Tranche 2 prototypes will "brings global persistence for all our capabilities in Tranche 1 and adds advanced tactical data links and future proliferated missions" as the agency aims to provide worldwide targeting data to the warfighter at the speed of relevance. The Transport Layer is considered vital to the Pentagon's Joint All Domain Command and Control effort to connect sensors to weapons across all battlespaces.
SDA is taking an incremental development approach, with each Tranche building more capability. The agency says using OTAs allows it to award contracts faster, fund prototype projects, and work closely with industry to incorporate the latest commercial technology into the National Defense Space Architecture.
With the Pentagon seeking to counter China's growing military space capabilities, SDA is moving rapidly to design, build, and deploy its envisioned architecture for next-generation space-based command, control, and communications. The Tranche 2 Beta awards represent a key step toward proliferating low Earth orbit with hundreds of interconnected data transport satellites that can share targeting information at speed.