16 Vendors Awarded Space Command LEO Deals
Jul 31, 2023
The United States Space Force has chosen 16 companies to vie for profitable contracts delivering low Earth orbit (LEO) satellite services. These contracts, structured as indefinite-delivery/indefinite-quantity (IDIQ) agreements, represent up to $900 million in business over 5 years. Each picked vendor is assured at least $2,000 under the IDIQ model.
The companies selected represent a diverse cross-section of the commercial space industry. The winners include vendors like Intelsat, SES, OneWeb, SpaceX, and Inmarsat; and specialty contractors like BlackSky and Capella Space.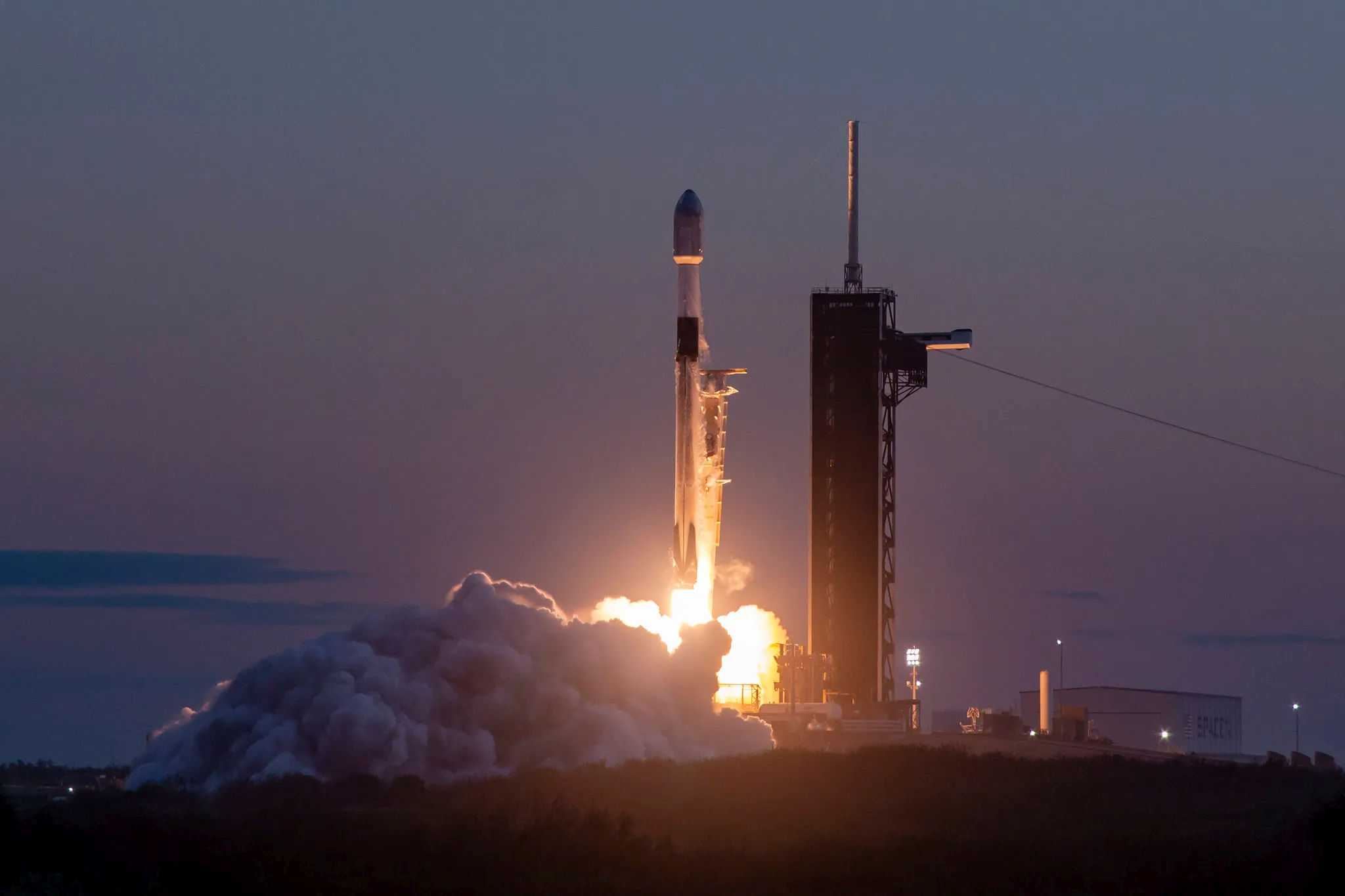 Falcon 9 rocket launched 40 OneWeb satellites. Credit: SpaceX
The Space Systems Command's Commercial Satellite Communications Office (CSCO) said that task orders under the IDIQ contract will prioritize obtaining various critical capabilities provided by LEO satellites. These capabilities include high-speed broadband, radar imaging for intelligence gathering, monitoring space assets, and alternative navigation and timing without relying on GPS.
The CSCO office that will manage the IDIQ procurement is part of the Space Force's new Commercial Space Office. This organization aims to streamline commercial sector partnerships and rapidly deliver innovative space capabilities to the warfighter.
A major aspect of the IDIQ contract is its "multiple partner/multiple award" model, which encourages vendor teaming to blend complementary strengths and provide more robust, all-encompassing solutions. The Space Force points out that this teaming method can decrease expenses and quicken capability delivery compared to conventional single-vendor contracts.
"This is a transformational strategy that will allow government and industry to partner more quickly and more broadly to take advantage of the rapid innovation that's happening in the commercial satcom sector," said CSCO head Clare Hopper.
The IDIQ winners were selected competitively from a pool of 25 submitted proposals. Industry bidding was high due to sizable contract value and the prestige of supporting America's newest military branch.
The diverse mix of winning companies underscores the expanding space industry ecosystem. Traditional satellite operators now compete with disruptive startups, all leveraging progress in small satellites, reusable launches, and satellite manufacturing.
By engaging this vibrant commercial space sector, the Space Force secures leading-edge capabilities while allowing the industry to maintain its innovative edge. Flexible IDIQ contracts provide ready access to the latest space technology as it emerges.
The Space Force must both defend critical space assets and enable joint warfighting across all domains. Harnessing readily available commercial LEO satellites enhances its ability to provide vital communications, intelligence, and other key services to frontline forces anytime and anywhere.
Overall, this IDIQ contract signifies an important shift toward commercially-based solutions for national security space needs. By partnering strategically with innovative companies, the Space Force can focus resources on its core missions while leveraging the scale efficiencies of global space commerce.
The Space Force will benefit from these commercial partner teams who can provide improved global coverage, resilience, and redundancy. By leveraging commercial innovation and economies of scale, they gain affordable access to state-of-the-art space capabilities.
Created on December 20, 2019, the United States Space Force operates as the newest branch within the U.S. military. Headquartered at the Pentagon in Arlington, Virginia, the Space Force organizes, trains, and equips personnel to safeguard American interests in space.