BusinessCom provides a broad portfolio of Inmarsat voice and data services for broadband, M2M, safety and maritime applications. This includes standard IP connectivity for Internet access and on-demand streaming, mobile and fixed satellite phone calls, messaging, tracking and monitoring of fixed assets and ICAO compliant global safety communications.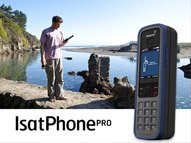 Handheld Satellite Phone
Global voice calls with SMS, data, e-mail messaging and GPS service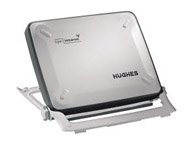 Inmarsat BGAN
Broadband IP service via portable light-weight satellite terminals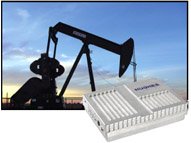 M2M Services
Long-term monitoring, tracking and control in remote locations
Global Availability
In addition to traditional VSAT services, BusinessCom® offers a wide range of data, voice and video solutions over Inmarsat satellite fleet in lower frequency L-band. This allows our clients to stay connected in remote areas with handheld phones and lightweight terminals (Inmarsat Broadband Global Area Network). Inmarsat L-Band solutions terminals are highly portable, easy to set up and do not require precise alignment to the satellite spacecraft.
Tracking, Monitoring and Control
BusinessCom offers Inmarsat-based M2M services for monitoring and control in remote unmanned locations. This provides full visibility and management for your assets worldwide. Traffic levels supported may range from a few MB to multiple GB per month and this includes any applications – from narrowband telemetry, SCADA to real-time surveillance, all via IP data connection. Typical use cases for our M2M services are oil well head telemetry, railway track and crossings, road signs, ATM/PoS, smart grid and weather and environmental monitoring.
Due to the resilient signal properties in lower frequency band, Inmarsat links can operate in severe weather conditions. Inmarsat is the first satellite operator to comply with International Civil Aviation Organization (ICAO) for global safety communications. Inmarsat B, C and F77 are also an important elements of Global Maritime Distress and Safety System (GMDSS), featuring emergency calls prioritization, maritime safety information broadcast service of high seas weather warnings, NAVAREA navigation and radio navigation warnings, ice reports and other information not provided by NAVTEX.