BusinessCom provides a turn-key, fully managed solution for rural mobile networks with very quick return on investment. This enables to deliver low-cost cellular voice, SMS and data service virtually anywhere in the world. Our solution is compatible with all existing GSM telephones in operation, enabling organic business model and integration.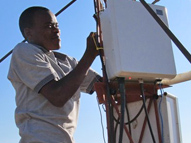 2G, 3G and 4G Mobile Service
Deliver mobile service with voice calls, SMS and data to towns and villages virtually anywhere on Earth.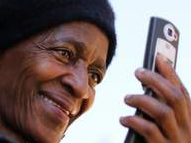 Affordable subscription rates
Business models are available for service delivery with as low as $2 to $3 income per subscriber, with return on investment in 1-2 years.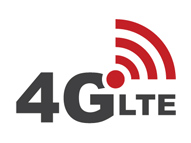 Managed MNO solution
BusinessCom installs, delivers and manages infrastructure. The network can be up and running within 48 hours.
Serving the Other Five Billion
In the world, there are approximately five billion individuals who still have no reliable access to mobile and Internet access services, mostly located in low-income areas of sub-Saharan Africa and Asia. All these people, lacking communications infrastructure, now, more than ever, need access to the global network and related services, such as e-government, healthcare, online education, online banking, mobile money, the powerful knowledge bases of Internet. Traditionally, connecting these regions has been prohibitively expensive. There is no terrestrial backbone, the on-site skills are limited, base station and last mile equipment is expensive. BusinessCom® is working hard to overcome this digital divide barrier. We are committed to delivering affordable communications services to these people.
The Solution
At the 10% of the cost of traditional installations, the deployed BusinessCom rural mobile network solution serves as a traditional GSM network that is independent from the local infrastructure. The supported bands are GSM-900, GSM-1800, GSM-850 and GSM-1900. It acts as either BSC or BTS and connects the remote island of subscribers to the global IP network via satellite, and can also be integrated with existing mobile networks (MNO) and roaming gateways.
Low-cost equipment and satellite connectivity
Easy installation
Managed and maintained by BusinessCom personnel
Unlimited local voice calls
Supports all existing GSM telephones
4G LTE service for broadband data
Out-of-network calls are routed via BusinessCom Telephony Network
Low power consumption
GSM protocol optimization, reduced bandwidth usage
Billing and bandwidth management solutions
24/7 BusinessCom NOC Technical Support
Worldwide service availability
Click on the world below to request a quote for satellite Internet access in your area.