Apr 11, 2019
Was Intelsat's first Epic-series HTS (high-throughput satellite) the victim of a collision with space junk? The reasons are as yet unidentified, but Intelsat has reported that on April 7, 2019 Intelsat-29e (IS29e) "experienced damage" to its propulsion system. This damage instigated a fuel leak, resulting in an interruption in service to customers. On April 9, there was a second anomaly which resulted in the loss of communication with the satellite. Since then communication has been intermittent and Intelsat continues to work with Boeing, the satellite's manufacturer in an attempt to recover communications. Intelsat is now actively migrating customers to other Intelsat satellites, and third-party services that cover the region.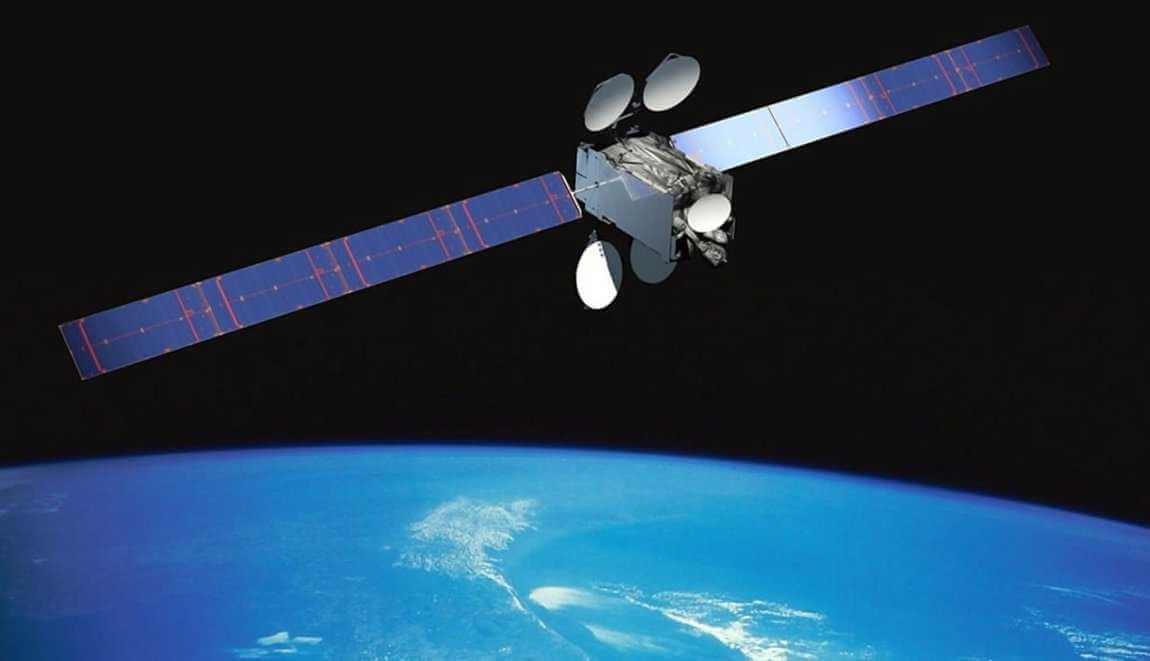 IS29e is based on EpicNG, Intelsat's next generation satellite platform delivering high-throughput technology. Providing C, Ku and Ka bands, the platform is an innovative approach to satellite and network architecture. It delivers traditional wide beams, as well as spot beams that leverage "frequency reuse," which is the process of using the same frequencies within a geographic area that are separated by sufficient distance to cause minimal interference with each other. The small spot beams have very strong signals, but they are arranged in such a way as to use the same frequencies over again, which reduces costs and delivers performance gains. With frequency reuse, the total capacity of the system is increased without increasing its allocated bandwidth. Intelsat 29e, the first satellite of the EpicNG service was launched in January 2016. Until the anomaly, it provided services for the continental US (CONUS), Latin America and North America.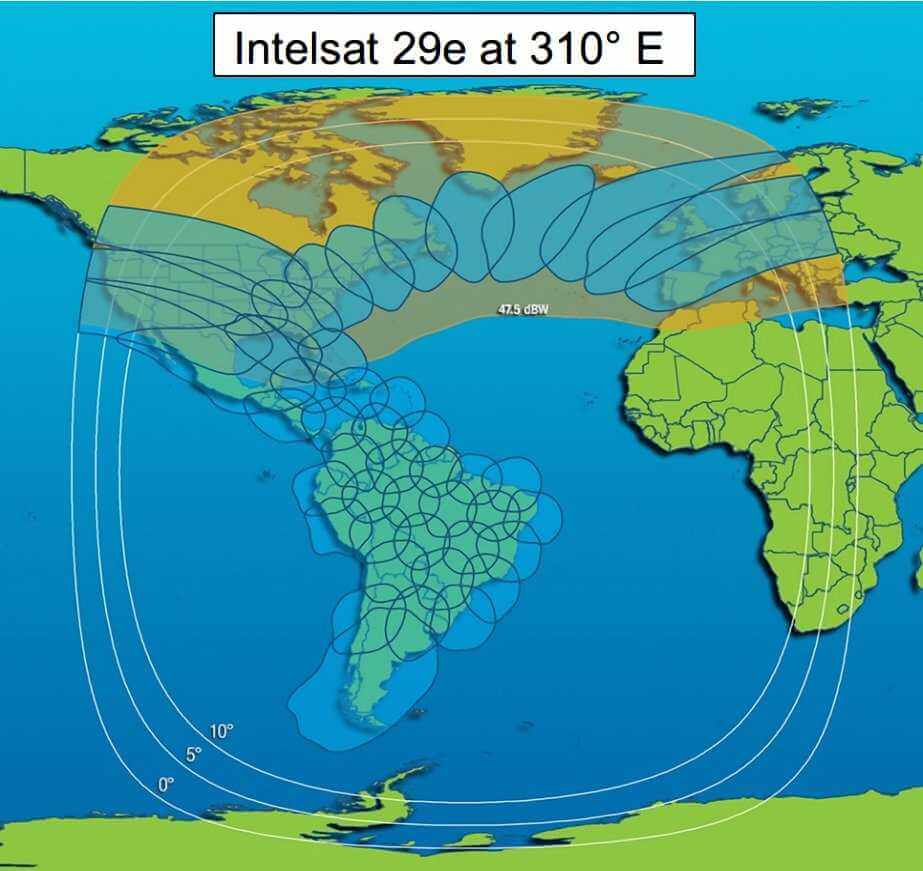 ExoAnalytic Solutions, a commercial space awareness company said that its network of ground-based telescopes identified debris around IS29e. They indicate that two prominent pieces of debris were sighted, but they can't determine if they are frozen fuel or something else. ExoAnalytic reports that IS29e, which was in a fixed geostationary orbit at 50W longitude, began tumbling and drifting to the east, as of April 8. It is moving along the geostationary arc where approximately 400 satellites reside in a ring around the earth.
Intelsat 29e is now the second Epic satellite to experience a problem with the propulsion system. Intelsat 33e experienced a thruster issue, that may shave as much as 18 months off the design life. Five of the six Epic satellites were manufactured by Boeing, which is currently in the news as a result of recent crashes of its Boeing 737 Max airplanes. Intelsat said it "will not make a determination of financial impact until the conclusion of the recovery mission."
Coincidentally, BusinessCom Networks is launching a new service on SES-14. The first beam to be supported can provide coverage for customers in the northwestern section of S. America.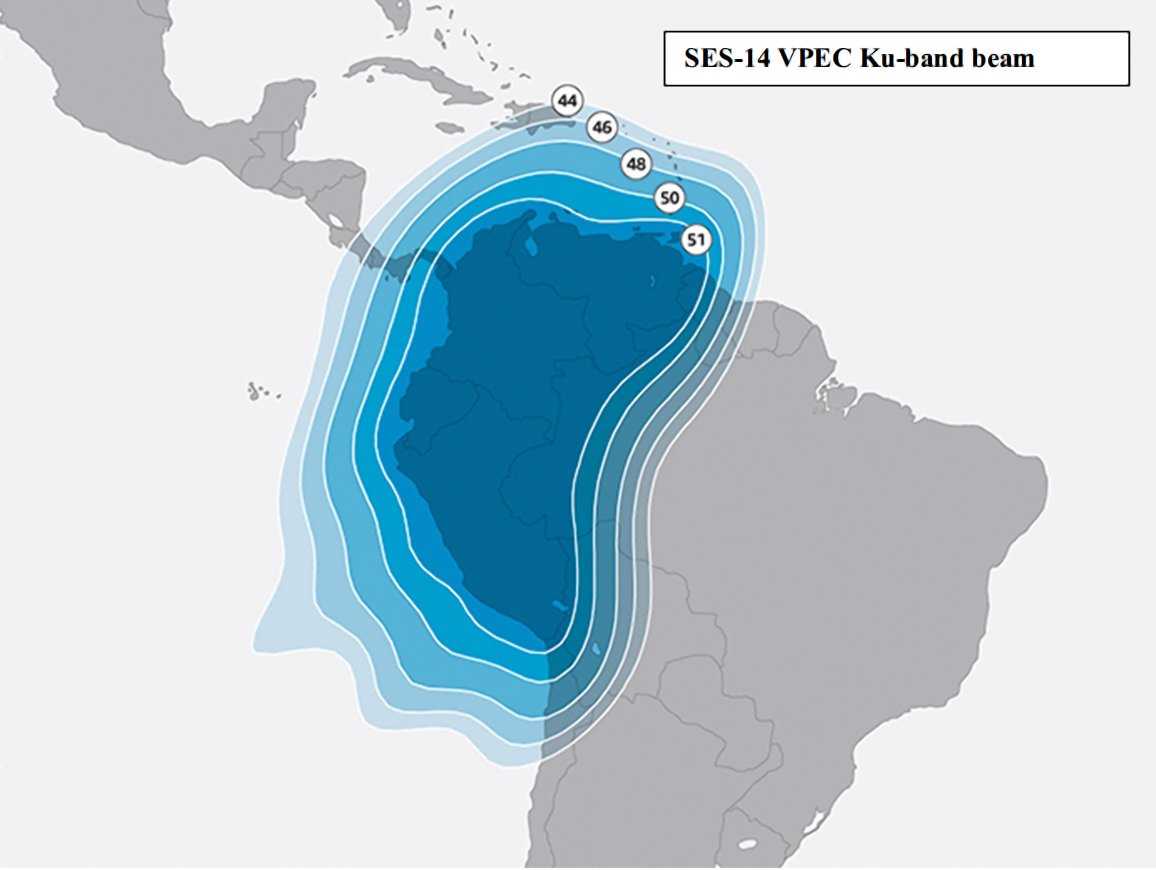 SES-14, located at 47.50 W is a new satellite, launched in January of 2018, with a designed lifetime of 15 years. It provides multiple C-band and Ku band beams. SES-14 is notable for having been launched along with the GOLD instrument from NASA (bcsatellite.net/blog/gold-to-hitch-a-ride-with-ses-14), which will study space weather and its effects on spacecraft.
BusinessCom's iDirect Broadband service on SES-14 is running on the Velocity platform, and currently supports up to 10 Mbps x 2 Mbps delivering enterprise-class services to businesses, government, school, NGO, ISP, and similar clients, using a small 1.2 m Ku band antenna kit. SES-14 joins iDirect Broadband services on Eutelsat 115WB, Anik F1, Intelsat-23, Telstar-12V, Intelsat Galaxy 19 and Intelsat-14, which together, provide the same coverage as IS29e, except for the North Atlantic maritime region which is covered by BusinessCom's iD MAR maritime service.