Dec 13, 2018
In November 2018, the FCC granted LeoSat access to the US market. LeoSat plans to launch up to 108 LEO (Low Earth Orbit) satellites to provide high-bandwidth, low-latency, high-security data transmissions for large commercial and government customers in the United States. OneWeb plans 882 satellites. Similarly, SpaceX has been authorized by the FCC to deploy over 4000 satellites to deliver broadband services in the US and around the world. There are other operators with similar plans. Most of them indicate that they want to provide commercial broadband satellite services to consumers, and they are looking to inexpensive, simplified antenna deployments on the ground to support these new services.
FPAs
Many of these NewSpace players are anticipating that FPAs or Flat Panel Antennas will become the antenna of choice for these new services, but is this a realistic expectation? There is no question that advances in FPA technology, when combined with new HTS (High Throughput Satellites) being deployed globally, support new mobility applications. These antennas help to make satellite communications a viable option for ground-mobile applications such as trucks, busses and trains, as well as airborne and maritime applications. The low-profile antennas are much better for COTM (Communications on the Move) as compared with standard parabolic antennas that have a higher profile, more wind resistance, larger power requirements and more moving parts.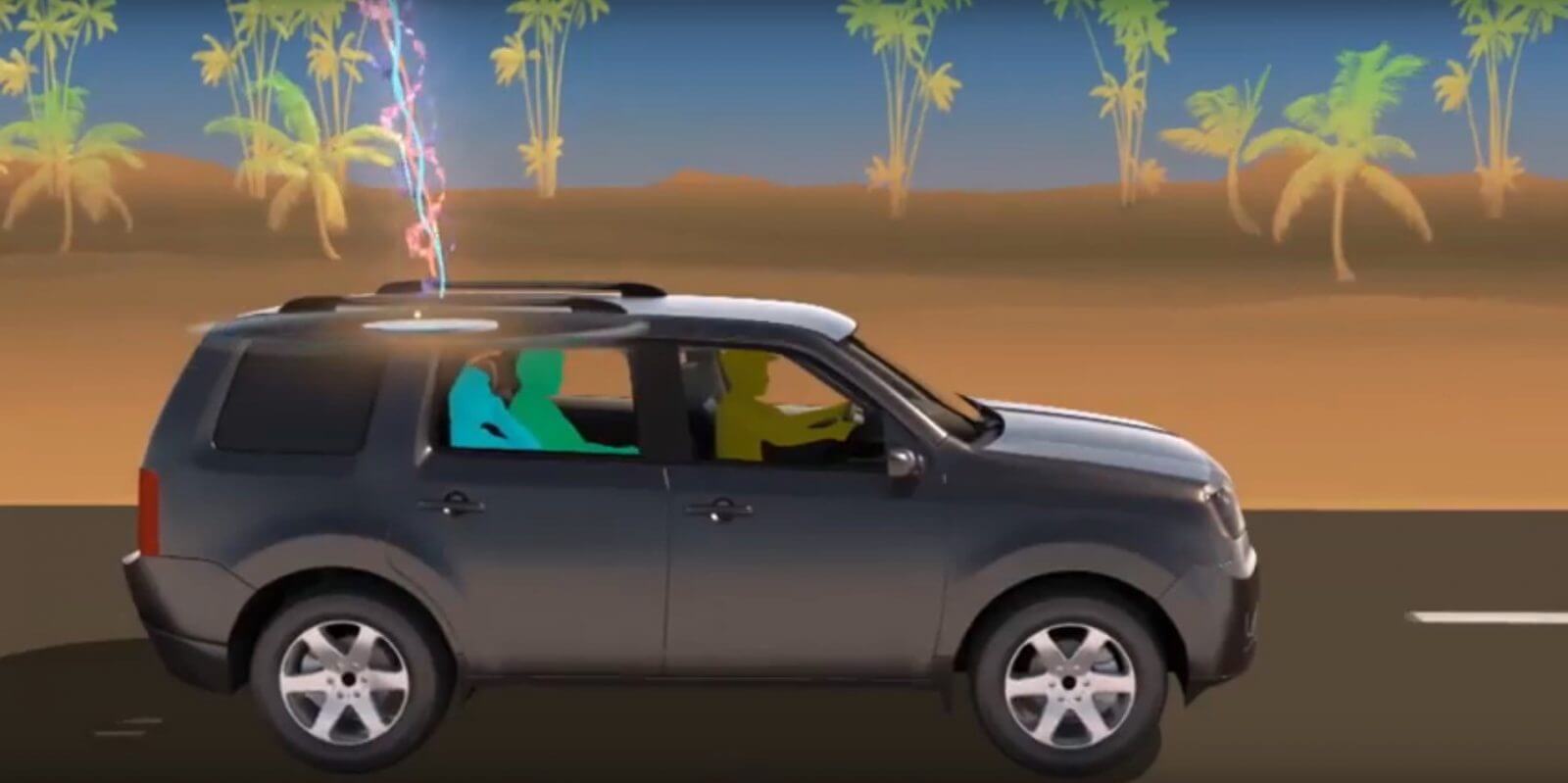 One application receiving a lot of attention is airborne intelligence, surveillance and reconnaissance (AISR) missions. Many aircraft on these missions have size constraints and therefore require smaller satellite terminals. Satellites such as Intelsat's EpicNG HTS platform are well suited to working with these new, small FPA terminals. However, this is a market that is generally high-priced. What kind of motivation is there to make these terminals inexpensive for the consumer market, if they can generate more margin in higher end applications such as AISR?
Targeting the Mobile Market
Fixed antenna such as those used for Satellite TV or Earth Stations will continue to prevail, given that flat panel antennas are still unable to deliver the kind of bandwidth needed for MNO (Mobile Network Operator) or Wireless ISP backhaul. Even NGSO (Non-Geostationary Satellite Orbit) operator O3b, operating from Middle Earth Orbit (MEO) requires large parabolic antennas for fixed sites on the ground.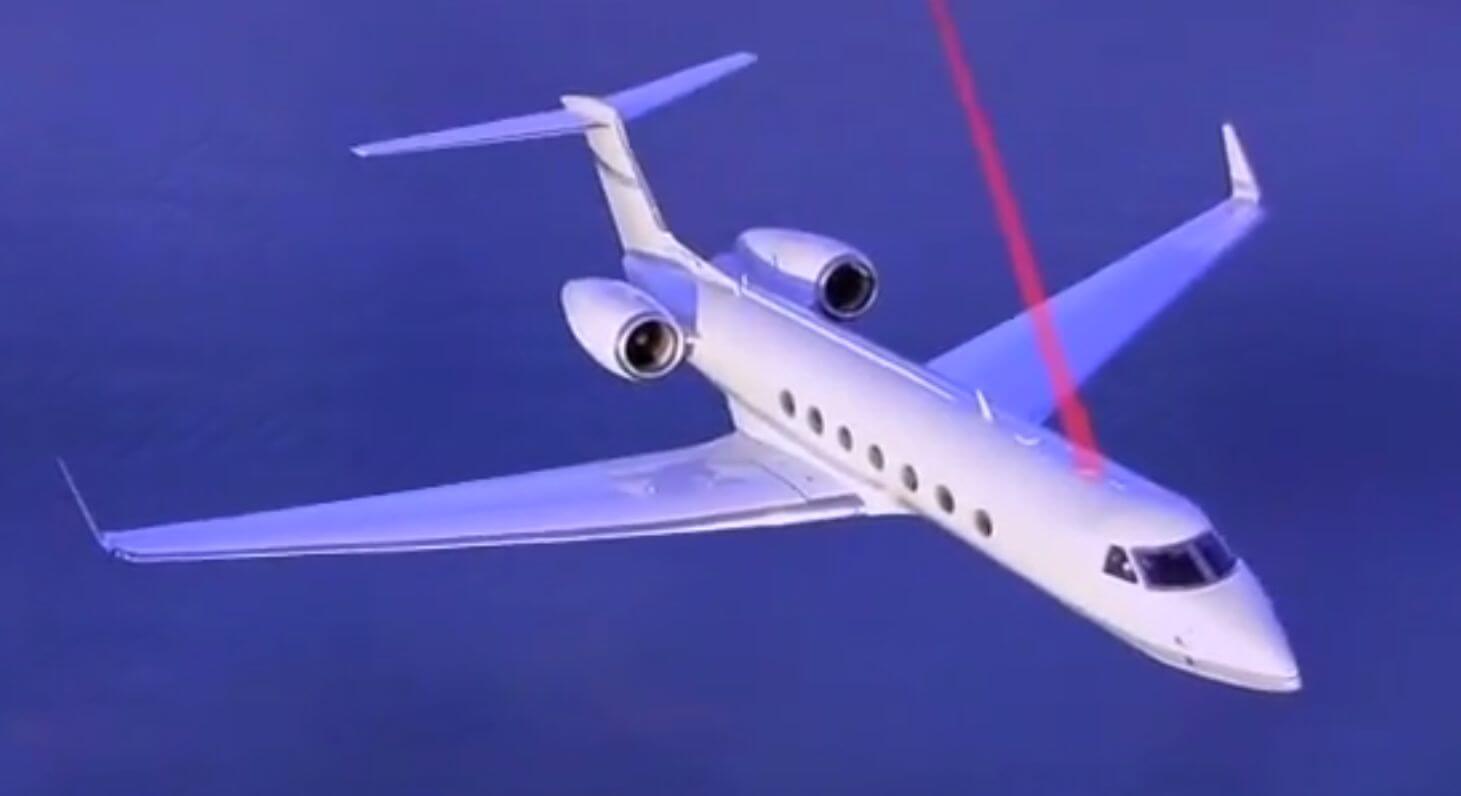 Artist's impression of the metamaterial-based electronic beamforming antenna on a plane
If FPA manufacturers target these vertical markets for which their antennas are a very good fit, then the emphasis will be on elements such as mass, power, and heat. They will likely "tune" their product for these vertical markets, and there may be relatively little incentive to develop low-cost FPAs for other uses, such as consumer broadband.
Consumer Broadband Market
For fixed applications, such as enterprise and consumer broadband satellite, FPAs will have a very difficult time matching the cost of low-end parabolic antennas, which are essentially a metal pan with RF engineering behind them. Produced in large scales, these antennas can go as low as $20 – $30 USD per unit for services such as satellite TV reception. However, the antenna cost is not the whole story in the total Subscriber Acquisition Cost (SAC). FPA auto-acquire, form factor, and ease of installation factor into the SAC as well. SAC in Consumer Broadband is around $700 – $1000, which includes a low-end modem costing about $300, a $50 antenna, installation of $100, with the rest of the cost allocated to marketing, credit validation, etc. Increasing the antenna cost to the $200 – $300 range will reduce the installation and marketing (product placement) costs, but it still won't compete with the parabolic antenna solution. It will do better in the enterprise market where BusinessCom Networks is a global player, and the first quotes for mobile solutions based on FPAs have been generated. These new antennas will play some role in the enterprise market, but the consumer broadband market where all the NewSpace players are planning to operate, is likely to lag.
Mass production, of course, drives down costs, but if the vendors are focusing on high margin verticals like the aeronautical industry, the mass production will be slow to arrive. The current price points limit the market potential – at least for now. As LEO constellations ramp up in the mid-2020's they may begin to gain more traction, leading to more production, lower prices, and unlocking new markets in the process. At about that time, markets such as the aeronautical vertical will be maturing, and demand may be slowing, leading to a new shift in focus.
Best Guess
The constellation providers in MEO and LEO orbits continue to focus on consumer broadband applications as a key market. To be successful, inexpensive, well-performing FPAs will be necessary. While these incentives compete with mobile verticals today, by the mid-2020's costs may be coming down, and taking other considerations of SAC into account – such as simplified installation – we may begin to see consumer grade FPAs in growing volumes.