Oman has Agreed to Use Kymeta u8 Terminals
May 30, 2023
At CABSAT '23, Kymeta – a leading provider of cutting-edge FPA systems – made an exciting announcement that is likely to have far-reaching implications for Oman's telecommunications landscape. Specifically, Kymeta revealed that local telecommunications service providers – have placed a significant order for its state-of-the-art Hawk u8 terminals. Once connected by OneWeb – a global communications company that specializes in Low Earth Orbit (LEO) satellite technology – this powerful combination of cutting-edge hardware and innovative software will bring unprecedented levels of speed, reliability, and connectivity to Oman for the very first time.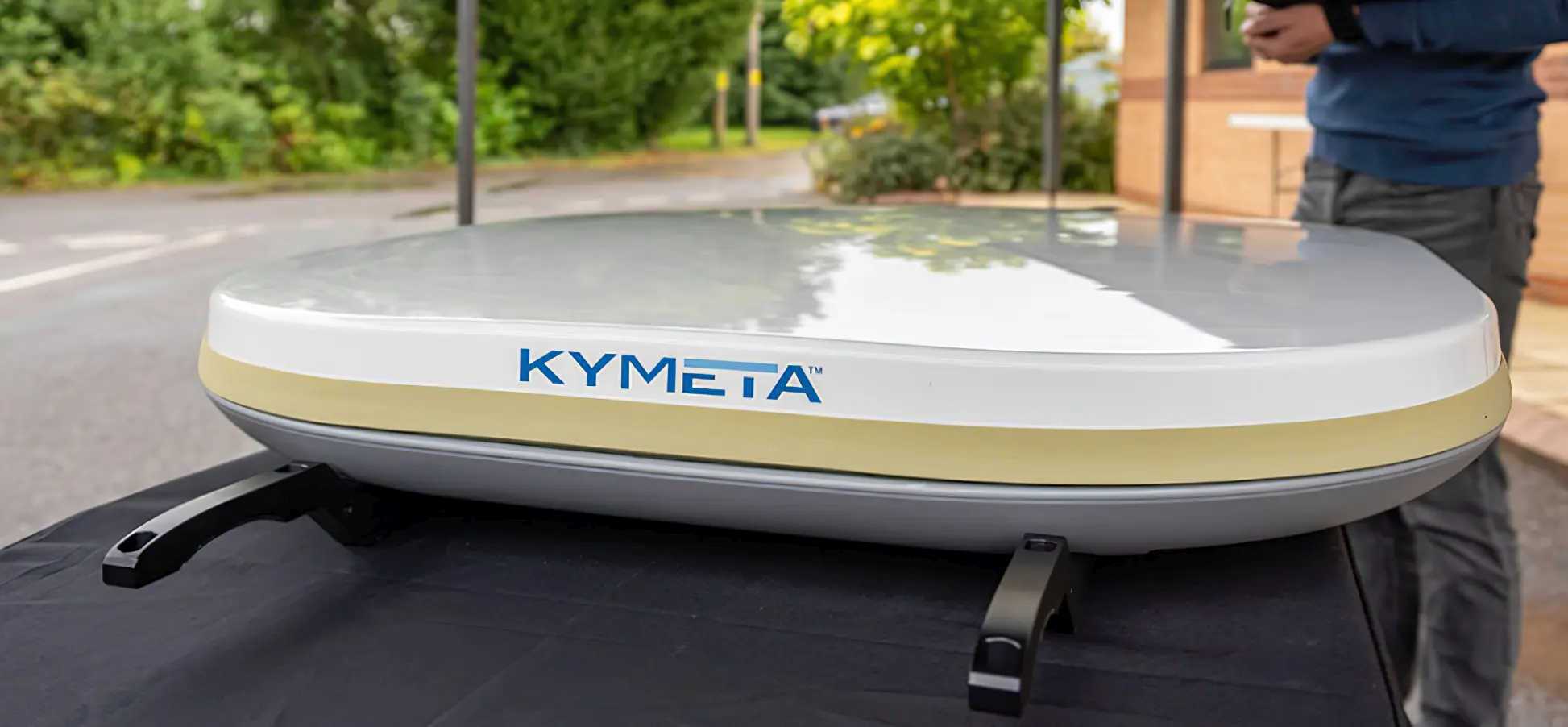 Kymeta Hawk u8 FPA

By leveraging the unique capabilities of Kymeta's Hawk u8 terminals and OneWeb's advanced LEO satellite technology, broadband internet is poised to expand its reach across Oman, to even the most remote corners of the Sultanate. This landmark agreement represents a major step forward in the ongoing effort to improve the national telecom infrastructure in Oman, ultimately paving the way for faster, more reliable communication services throughout the region.
"As access to mobile broadband becomes increasingly imperative for progress across every major industry, Kymeta has doubled down on our commitment to deliver truly mobile connectivity to customers around the world.", Walter Berger, President and Co-CEO of Kymeta.
Kymeta is a company that specializes in offering low-power, fully-integrated high-throughput mobile terminals. These products are designed to provide seamless connectivity while on the move or stationary. With the Hawk u8 LEO terminal, Kymeta's customers can access OneWeb's high-speed, low-latency broadband connectivity services from virtually anywhere in the world. The Hawk u8 LEO terminal's advanced software-first approach also ensures that it delivers reliable and efficient connectivity, even in areas that have previously been challenging to reach with traditional satellite communication technologies. By providing such innovative solutions, Kymeta is enabling businesses to remain connected with their operations, customers, and partners, regardless of their location, and promoting the widespread adoption of digital technologies across various sectors.
Kymeta has gained significant acceptance among customers in the military, government, and enterprise sectors. This can be attributed to their exceptional provision of the sole family of high-throughput mobile terminals that are fully integrated, consume low power, and offer high-bandwidth capabilities. The advanced technology employed by Kymeta ensures that its products provide seamless connectivity, even in challenging environments. Additionally, Kymeta's innovative approach to connectivity ensures that its products remain reliable and efficient, providing businesses with a competitive advantage in today's digital landscape.
Kymeta's terminals are expected to be delivered to the Omani market in Q1 of 2024. With the increasing demand for seamless connectivity in Oman's critical industries such as oil and gas, maritime, and defense, Kymeta's innovative technology is expected to play a vital role in enhancing operational efficiency and productivity. Furthermore, this development is seen as a significant step towards strengthening the company's presence in the Middle East region and expanding its global footprint in the rapidly evolving communication industry.