MicroGEO Meets Wi-Fi in Challenge to 5G
Jul 13, 2019
In March 2019 we posted an article (MicroGEO Satellites Stake out a Claim) about MicroGEO satellites, designed to provide low cost GEO (Geosynchronous Earth Orbit) satellites to select markets that lack broadband capacity – often because it is too difficult or expensive to pull fiber or run microwave due to difficult terrain. These small satellites can be launched for much lower costs than typical GEO satellites that are very large, expensive and require a powerful launch vehicle to get them to GEO orbit.
January 2019 we posted an article (Bending Light?) about Curvalux, being designed by Tom Choi the former CEO of ABS, which is said to compete with 5G technology by delivering high capacity internet using very little power as compared with typical cellular technology. Curvalux claims to deliver amazing bandwidth efficiency with a minimum of power – a key problem in regions currently lacking both power and internet access.
Nationsat
The latest news is that Tom Choi is developing his own MicroGEO satellite called "Nationsat" which he intends to couple with Curvalux, to deliver high capacity, very low-cost internet to underserved regions. According to an interview with Satellite Mobility World's Alan Gottlieb in his July-August 2019 newsletter, Choi plans to couple the high capacity low cost Nationsat MicroGEO satellite with Curvalux to deliver services to emerging nations.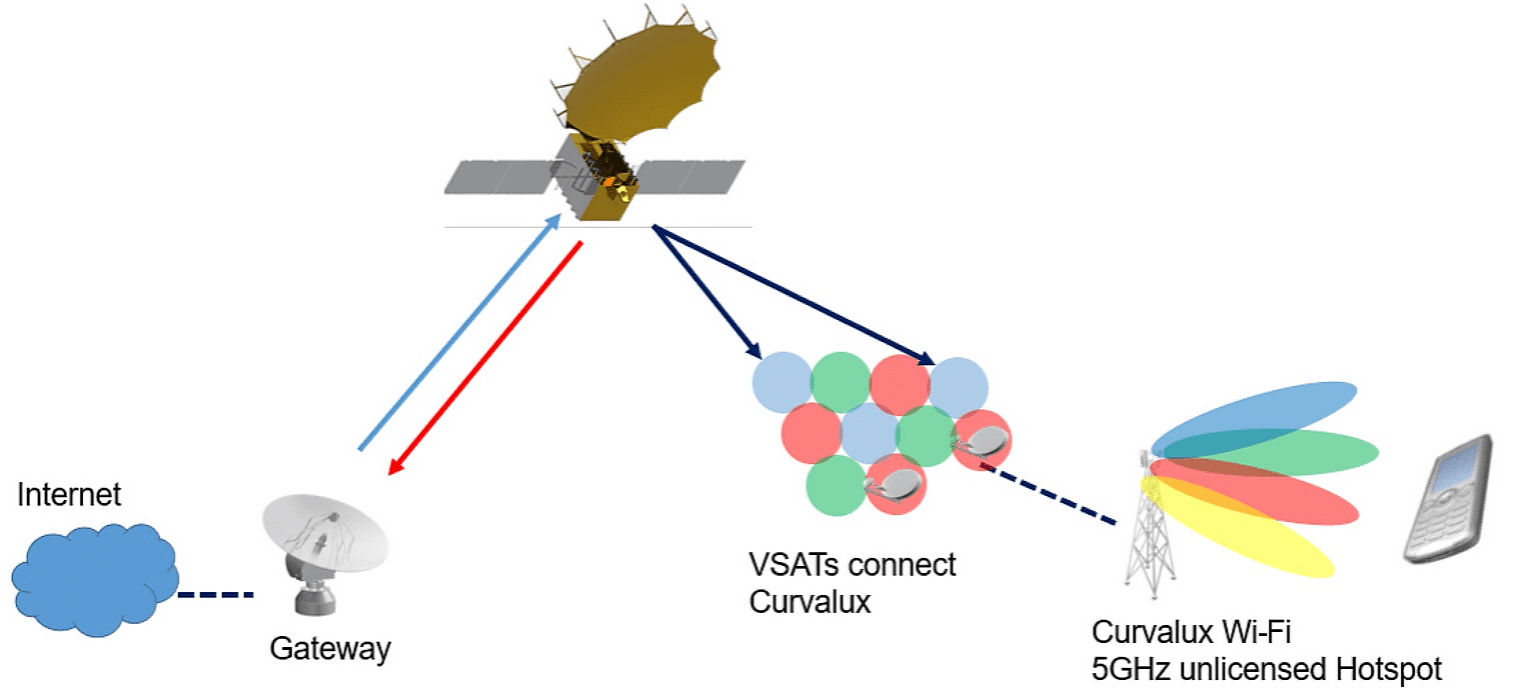 Satellite Mobility World July-August 2019
Nationsat will be built by Saturn Satellite Networks, a small company with fewer than a dozen employees today. The goal is to keep headcount low to reduce overhead costs by leveraging a network of subcontractors and consultants to build the elements for the spacecraft. The Nationsat satellites are claimed to be 70 to 80 percent less expensive than traditional GEO satellites which deliver wider beams covering larger regions. They aim to drive the cost per gigabit to new lows. Initially Saturn plans to build two Nationsats per year, with the ability to ramp up to six per year. The first satellite has passed preliminary design reviews and is slated for delivery in 2020. Saturn is a subsidiary of Airspace Internet Exchange, a Choi company, as is Curvalux. The satellite will provide up to 80 Gbps of HTS (High Throughput Satellite) capacity over wide-beam C band and multiple Ku band beams.
Curvalux
Curvalux uses multi-beam phased array wireless, both as an access and backbone technology. Basically, it has a built-in backhaul relay architecture leveraging frequency re-use and high directivity which permits it to connect low powered and low-cost customer terminals. The goal is to deliver internet to consumers at a cost of $5 per Megabit, which is a savings of 99% over existing costs.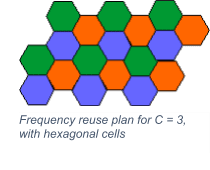 The Curvalux network is based on a series of "Edge Nodes" each of which has one or more sets of two flat panel arrays for transmission and reception. Each set of panels installed on a tower will cover 60 degrees and deliver sixteen beams. The beams will operate in 3 or 4 "color reuse" patterns. This technology is like cellular radio that typically has a frequency reuse plan for 7 different radio frequencies. Frequencies are limited and may be expensive, so using them repeatedly reduces costs. Each channel is indicated by color, and they are laid out in such a way as to avoid interfering with each other.
The claim is to deliver a capacity of 300 to 600 Mbps at Wi-Fi frequency on each beam – depending on the range and gain of the user device antenna. Each beam would service from 500 to 1000 users at a range of up to 7 km. The Edge Nodes may be interconnected using a 1 Gbps backbone link, by using one of the 16 phased array beams. If the Edge Nodes are daisy chained, the backbone can extend to 100 km or more.
Individual nodes can be deployed to deliver directional services, for example, to a town across a body of water, or in an omnidirectional configuration with six sets of dual panels delivering a full 360 degrees of coverage. The number of users who can be served depends on the capacity delivered to the nodes, but with an 80 Gbps Nationsat delivering capacity, Tom Choi anticipates servicing 80,000 users at attractive price points. He says they have demonstrated that they can deliver 400 Mbps to a cellphone with -3db antennas up to a kilometer from the tower using one of 16 available beams.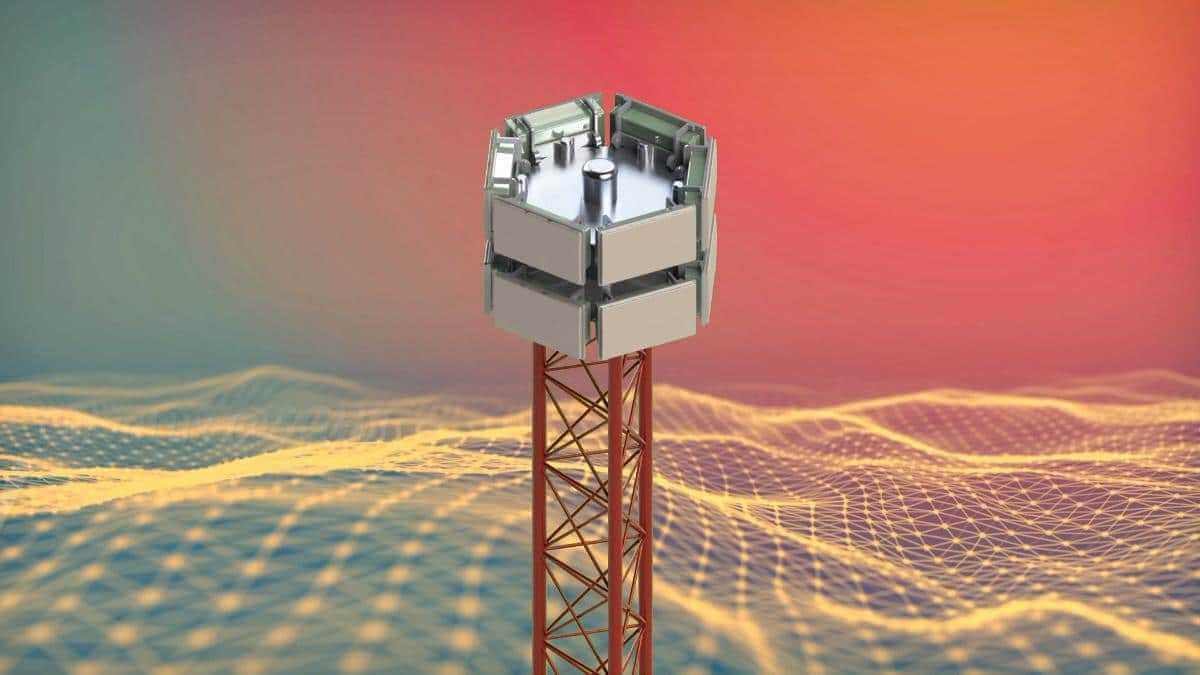 Satellite Mobility World July-August 2019
Power Requirements
A major problem with deploying services to underserved regions is the lack of reliable or available power. In a typical mobile network, the cellular base station consumes too much power to be affordable, given that they would be powered by diesel generators that require expensive infrastructure and energy costs. A typical cell site delivering 1 Gbps of bandwidth over a range of 3 km would cost as much as $200,000 in infrastructure, consume 20 kilowatts of energy at a cost of approximately $5,000/month to produce the electricity needed. This is going to be too expensive for most cellular operators in underserved regions, not to mention the environmental damage from the exhaust of all the diesel generators. Curvalux claims its antenna can be powered for days with a 400-watt solar panel and a couple batteries, allowing it to operate for days without sun. Choi claims they can "light up" the entire underserved world without adding additional carbon dioxide. It's inexpensive, it's green and it delivers bandwidth at only $5 per Megabit.
According to Choi, one of the largest mobile operators in Asia is doing live trials and planning to reallocate funds from 5G to Curvalux because 5G is too expensive. Is this disruptive technology? How will it affect the plans for LEO satellite constellations that originally planned to go after this market? We are already seeing a shift from the original business plans of LEO mega constellation providers like OneWeb and SpaceX's Starlink to service the "other 3 billion" to more specialized industry applications like finance, education, healthcare, media and entertainment, legal and government where low latency is the key. For the "other 3 billion" who lack any kind of connectivity, latency isn't so critical, and Tom Choi seems to have a viable plan in place to go after this market.