Falcon 9 Lifts Off and Delivers O3b mPOWER's 5th and 6th Satellites
Nov 13, 2023
Satellite operator SES announced Monday it has deployed the next two spacecraft for its O3b mPOWER broadband constellation. This completes the minimum fleet needed to offer global mPOWER services, albeit with some electrical issues impacting the spacecraft's lifespan.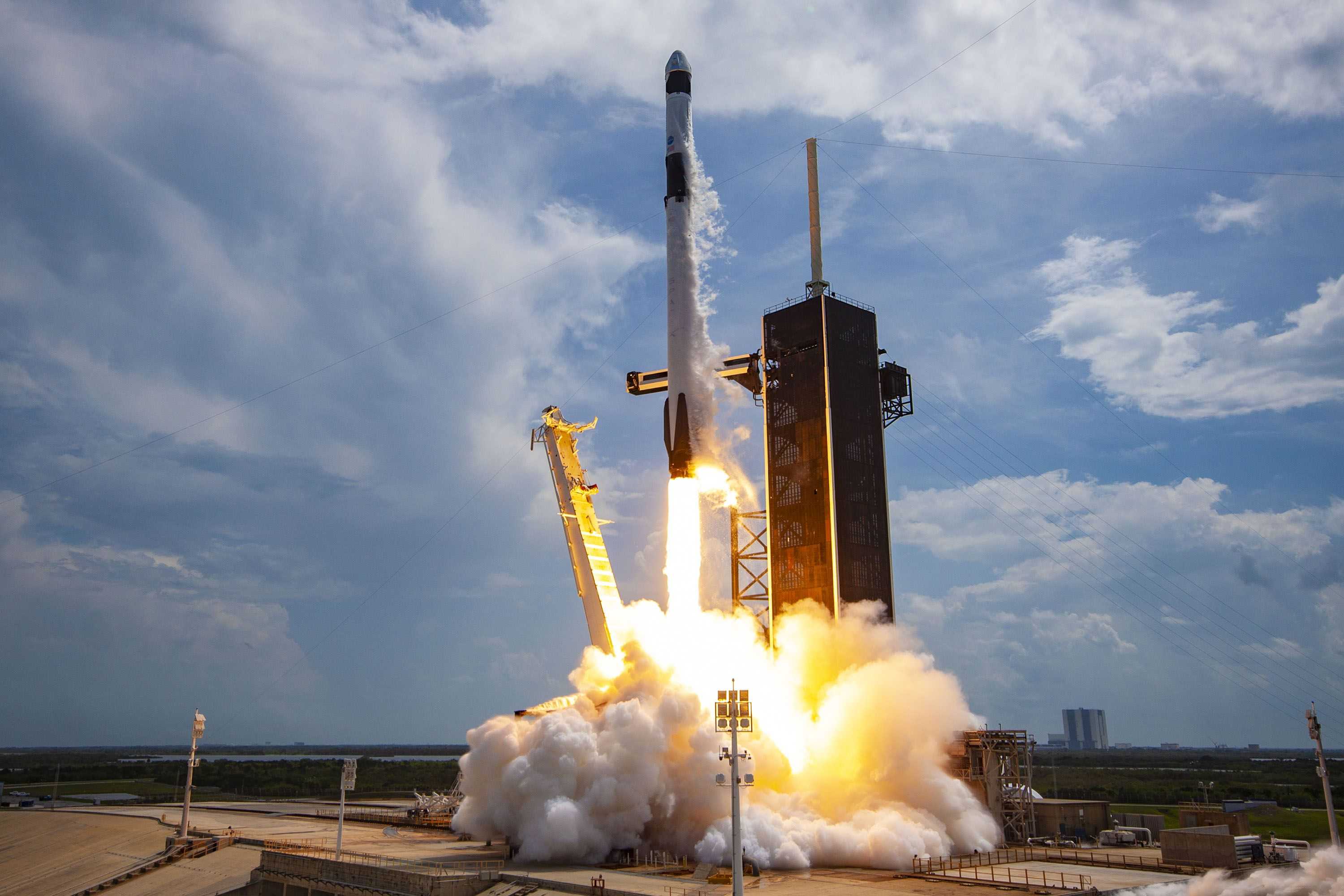 Falcon 9 lifts off. Credit: SpaceX
The fifth and sixth mPOWER satellites launched Sunday aboard a SpaceX Falcon 9 rocket from Cape Canaveral. The Boeing-built mPOWER spacecraft is designed to deliver 10 times the throughput of SES's original O3b satellites, scaling to multiple Gbps speeds.
With these latest additions, SES now has six advanced O3b mPOWER satellites in medium Earth orbit. The first four satellites encountered a power system design flaw leading to module switch-offs that will shorten their operational lifetime. Unfortunately, the two newest spacecraft suffer from the same glitch. To mitigate the problem, SES will implement software-based mitigations. It will also upgrade the remaining five mPOWER satellites under construction to resolve the issue. Further, SES now plans to procure two entirely new spacecraft, expanding its O3b constellation from 11 to 13 satellites.
SES states these measures still fit within its capital expenditure budget. The company remains on track to debut commercial mPOWER services in early 2024 after fully validating both space and ground segment performance.
"With the fifth and sixth O3b mPOWER satellites launched and going operational in the next few months, we are gearing up to deliver the high-performance connectivity services our customers need," SES CEO Ruy Pinto said in a statement on Monday.
Each mPOWER satellite hosts thousands of digitally-shaped beams providing flexible capacity precisely where customers need it. The satellites network together to form a high throughput "fiber in the sky" delivering low-latency connectivity to remote regions. Over 160 mPOWER-ready terminals have already undergone field trials on SES's existing O3b constellation this year in preparation for next-gen service introduction. Major customer provider in India recently showcased its planned new service enabled by mPOWER capabilities.
Though the power glitch presents challenges, SES is pushing forward to transform internet access through its upgraded O3b mPOWER fleet. With the final satellites now in orbit, SES is primed to deliver high-performance satellite broadband to unserved and underserved markets around the world.
The O3b mPOWER satellites are an upgraded generation of spacecraft developed by SES to power its O3b medium Earth orbit broadband network. Built by Boeing, each mPOWER satellite generates thousands of digitally shaped beams that can be precisely steered to deliver flexible capacity anywhere on Earth. The high throughput mPOWER system offers 10 times the throughput of SES's original O3b constellation, scaling up to multiple Gbps speeds. This enables the network to deliver low-latency, fiber-like connectivity for underserved regions.
The first mPOWER satellites were launched in 2022 and the initial constellation will comprise 13 spacecraft when completed in 2026. Despite some electrical issues impacting reliability, SES plans to provide global mPOWER service starting in early 2024. The upgraded O3b constellation exemplifies SES's commitment to connecting people across the world.